On the Hill: Camping at Rancho Del Rio
On the Hill Summer, brought to you by The Steadman Clinic and the Steadman Philippon Research Institute, brings you a video report about a different High Country adventure every weekday.

Today's activity: Camping at Rancho Del Rio, on the outskirts of Eagle County.
Conditions: Near the headwaters of the Colorado River, Rancho Del Rio offers camping and river activities near the upper Colorado, which flows lazily by. A popular destination for music lovers, Rancho Del Rio is located approximately 4 miles from the State Bridge Amphitheater, which hosts concerts on the weekends. Camping at Rancho Del Rio then floating in a tube or taking a standup paddleboard down the river to State Bridge to catch a show is a really fun way to spend a weekend.
Today's weather: Isolated showers and thunderstorms after noon. Some of the storms could produce gusty winds. Mostly sunny, with a high near 58. North northwest wind 10 to 15 mph. Chance of precipitation is 20%.. — National Weather Service
Are you On the Hill? Send your three-minute action cam video featuring a summer activity in the Vail Valley — biking, hiking, kayaking, SUP, horseback riding, rafting — to onthehill@vaildaily.com.
onthehill@vaildaily.com | "Like" us: facebook.com/onhillreport | twitter.com/onhillreport
Recommended Stories For You
Sponsored activities
Markets:
Vail Farmers Market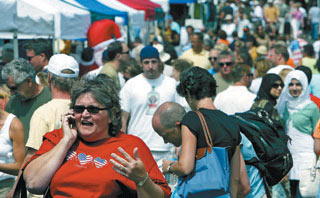 Sundays June 16- Sept 22rd, 2013 on Meadow Drive in Vail Village from 10 AM- 3:30 PM.
Fishing:
Nova Guides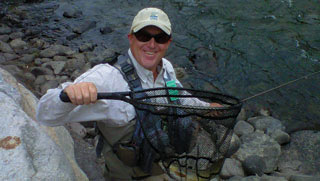 Nova's knowledgeable local guides are always prepared to show you a great time
Hiking:
Beaver Creek
The Beaver Creek hiking center specializes in guided interpretive nature hikes and mountain bike tours.
Rafting:
Lakota Guides
Lakota Guides offers guided raft trips for all abilities in and around Eagle County.
Events:
Beaver Creek
Beaver Creek offers signature events throughout the summer season, including the Beaver Creek Rodeo.
On the Hill Winter
On the Hill Winter documented 150 straight days of ski conditions on Vail Mountain.
Zip lining:
Zip Adventures
Zip Adventures provides guests of the Vail Valley with world-class zip line adventures experiences
Cycling:
Mountain Pedaler
Mountain Pedaler of Vail is the number one source for your cycling needs in the Vail Valley.