On the Hill: Riding ATVs at Camp Hale
On the Hill Summer, brought to you by The Steadman Clinic and the Steadman Philippon Research Institute, brings you a video report about a different High Country adventure every weekday.

Today's activity: Riding an ATV with Nova Guides in Camp Hale.
Conditions: A little dust on the 4×4 trail was the only thing ATV and RZR riders had to contend with on Monday, as skies were sunny and winds were calm. Nova Guides begin their tours at Camp Hale and climb to a height of 11.444 feet, so temperatures can change dramatically, but on Monday it was quite pleasant on all parts of the trip. A small splash in the water areas riders cross on their 4-wheelers was more refreshing than uncomfortable.
Today's weather: Mostly sunny, with a high near 70. Breezy, with a west wind 15 to 20 mph. — National Weather Service
Are you On the Hill? Send your three-minute action cam video featuring a summer activity in the Vail Valley — biking, hiking, kayaking, SUP, horseback riding, rafting — to onthehill@vaildaily.com.
onthehill@vaildaily.com | "Like" us: facebook.com/onhillreport | twitter.com/onhillreport
Recommended Stories For You
Sponsored activities
Zip lining:
Zip Adventures
Zip Adventures provides guests of the Vail Valley with world-class zip line adventures experiences
Cycling:
Mountain Pedaler
Mountain Pedaler of Vail is the number one source for your cycling needs in the Vail Valley.
Markets:
Vail Farmers Market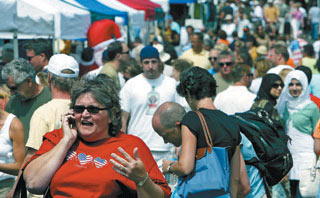 Sundays June 16- Sept 22rd, 2013 on Meadow Drive in Vail Village from 10 AM- 3:30 PM.
Fishing:
Nova Guides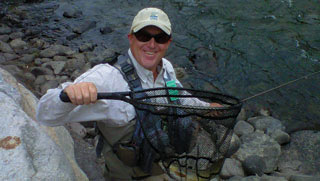 Nova's knowledgeable local guides are always prepared to show you a great time
Hiking:
Beaver Creek
The Beaver Creek hiking center specializes in guided interpretive nature hikes and mountain bike tours.
Rafting:
Lakota Guides
Lakota Guides offers guided raft trips for all abilities in and around Eagle County.
Events:
Beaver Creek
Beaver Creek offers signature events throughout the summer season, Tough Mudder.
On the Hill Winter
On the Hill Winter documented 150 straight days of ski conditions on Vail Mountain.