VAIL — We're taking a photo of the aspen groves above West Vail every day to monitor the changing leaves. Send your changing leaves photos to newsroom@vaildaily.com.

Oct. 18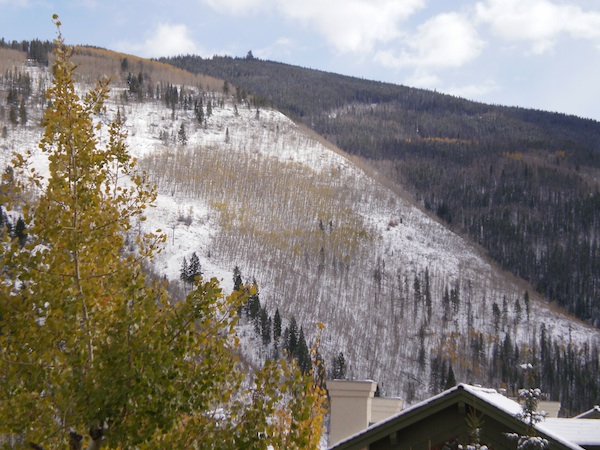 Oct. 17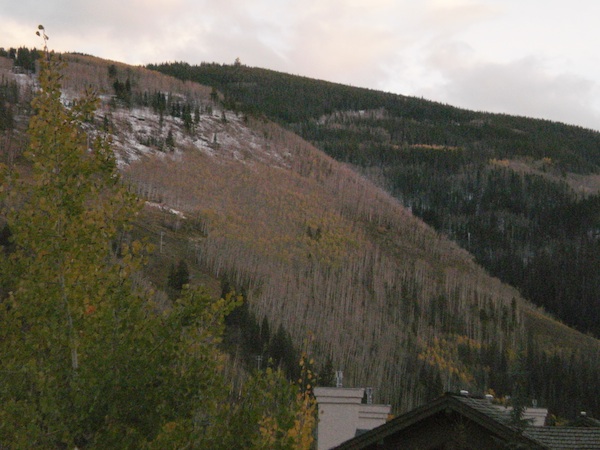 Oct. 16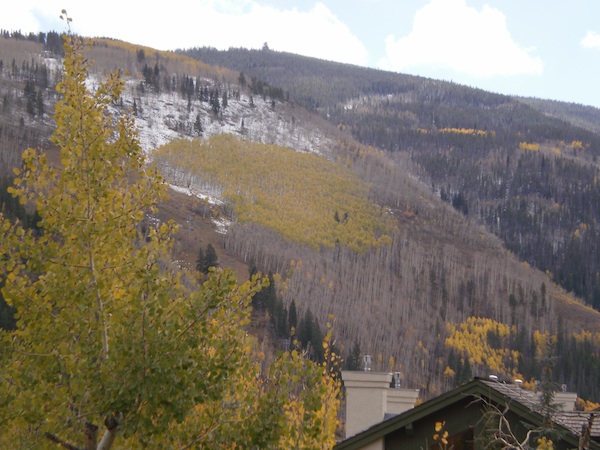 Oct. 15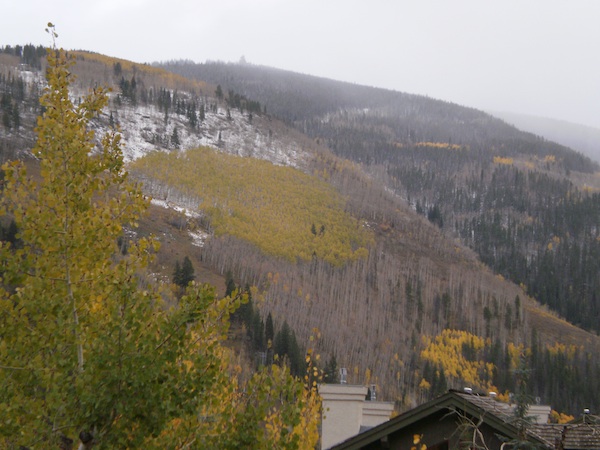 Oct. 14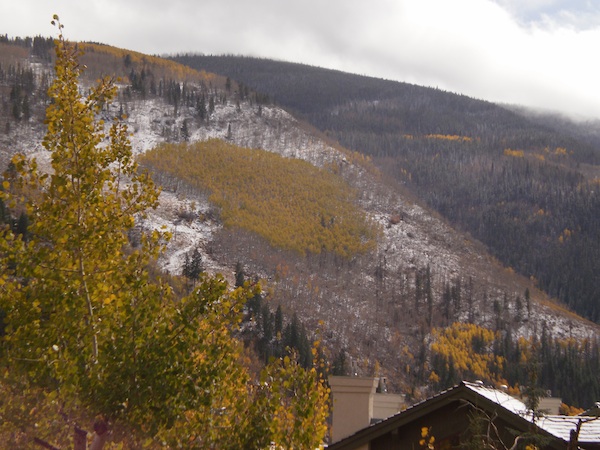 Oct. 13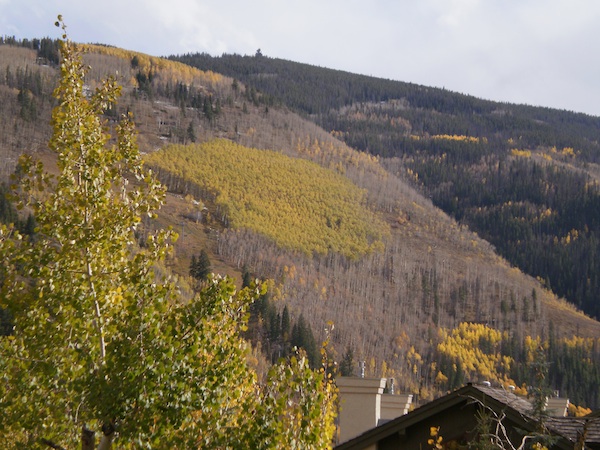 Oct. 12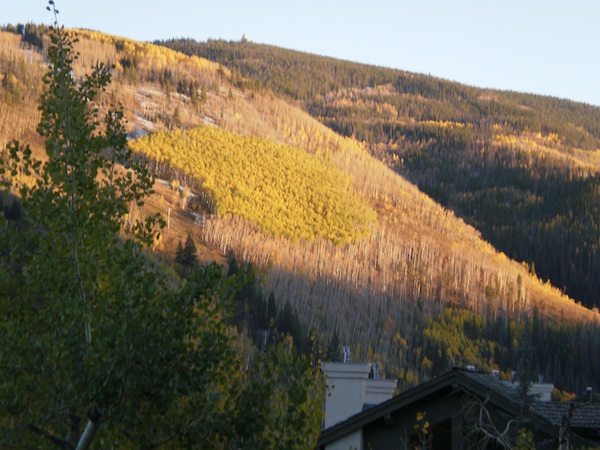 Oct. 11: Our foreground aspen has changed quite a bit over the last few days.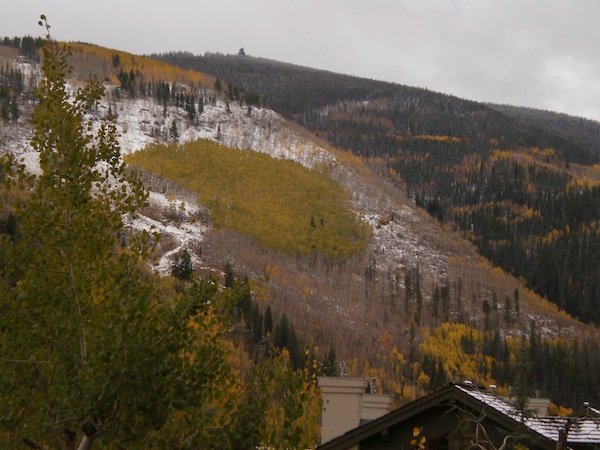 Oct. 10: As another winter storm made its way toward Vail today, heavy winds attacked our aspen trees above Cascade in Vail, blowing down the leaves that had held a strong enough attachment to their trees to move past the yellow phase of the leaf changing cycle into a rare red phase. Nevertheless, our final aspen grove is still holding strong, and has barely even reached that yellow phase.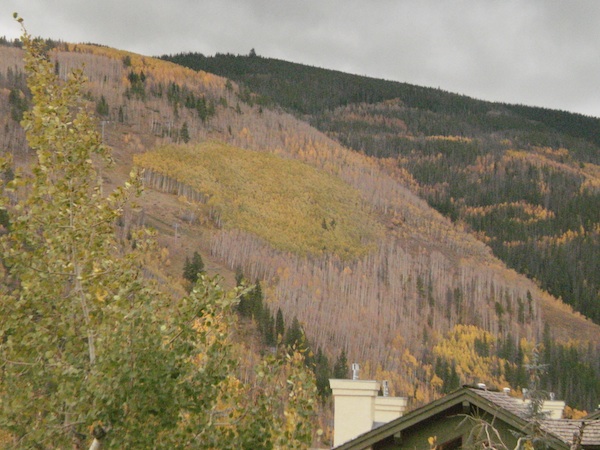 Oct. 9: While aspen trees can grow from seeds, they usually spread via a clonal process, sending up new trees that are still part of the same root system of the original tree. So when you see a big patch of aspen changing color later than another patch, as we've been seeing here on the Vail Daily's Leaf Watch 2013, it's as if you are seeing just one organism changing color earlier or later than another. While these differences can be environmental, they're more typically genetic, like some people getting gray hair before others their same age.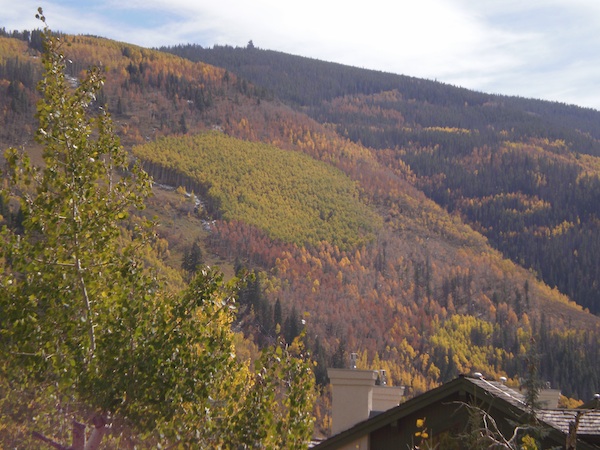 Oct. 8: It seems our last holdout is finally making the change.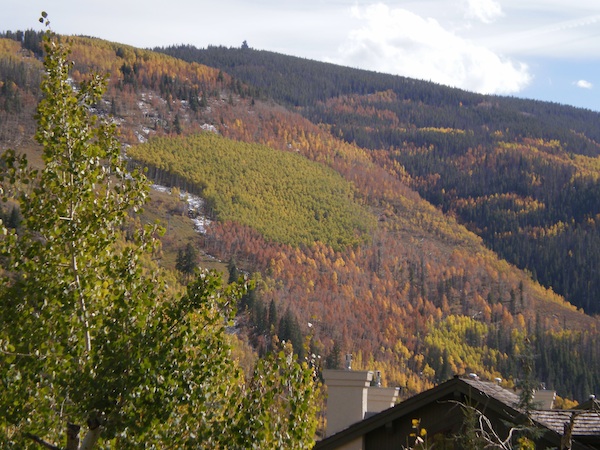 Oct. 7: With green, yellow, and now red, our Cascade hillside is looking a little bit like the the flag of Ethiopia.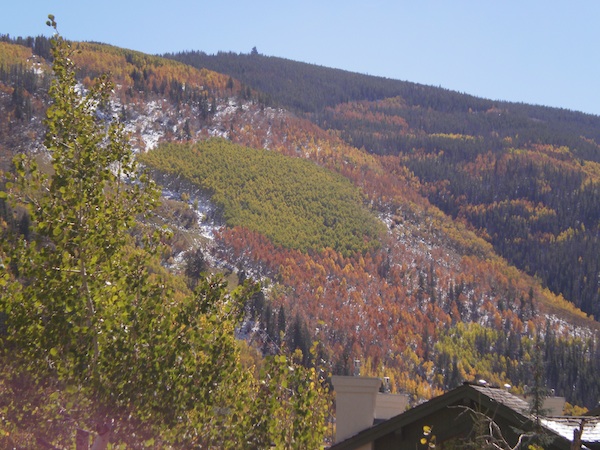 Oct. 6: Who knew aspen leaves could turn red? It's been an unusual autumn indeed …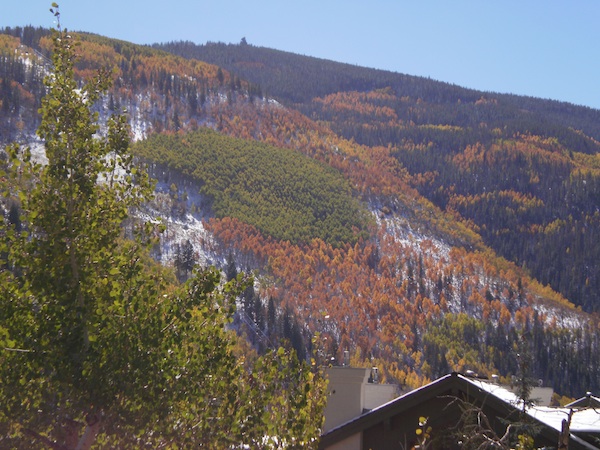 Oct. 5: While the leaves on some groves of aspens are starting to thin out, others have barely begun their change to yellow on our Vail Mountain slope above Cascade.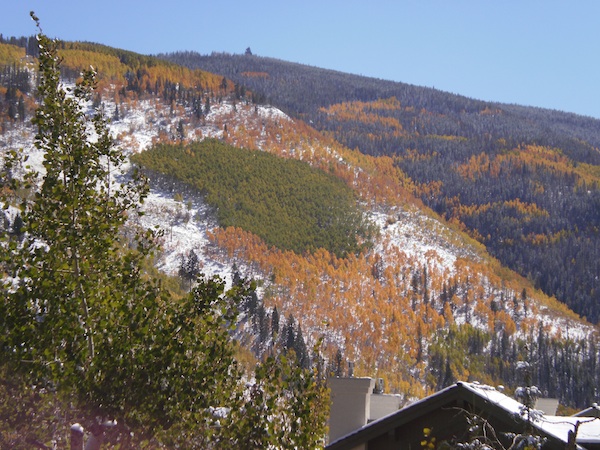 Oct. 4: Leaf watch becomes snow watch today as Vail was blanketed with 4-5 inches this morning.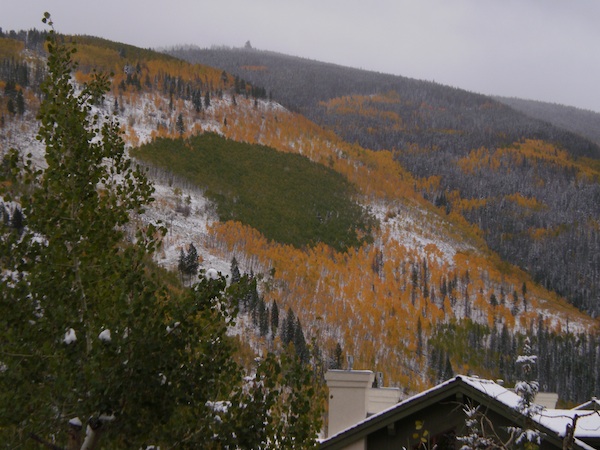 Oct. 3: Scientists like to check out Colorado's aspen trees in the fall because the contrast makes it really easy to identify individual groves, and looking at our view of Vail Mountain above Cascade, it's easy to see why.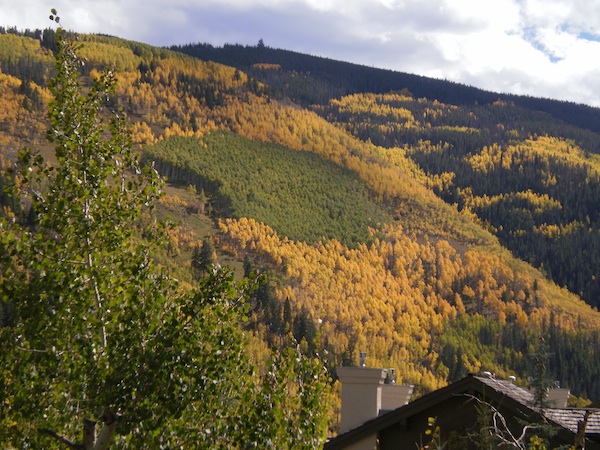 Oct. 2: For how long will our last grove of green hold out? Keep checking the Vail Daily's LeafWatch 2013 to see.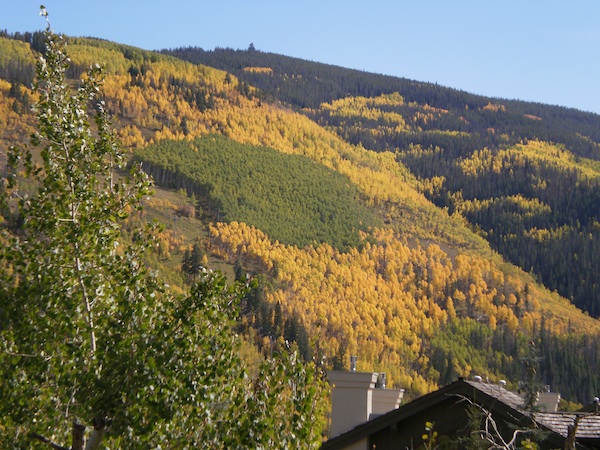 Oct. 1: It's hard to see much change from day to day, but go back a week and you'll see that now we're right in the middle of the big fall foliage season.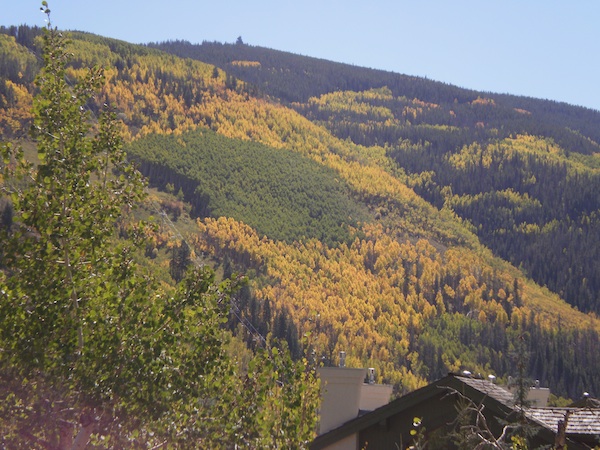 Sept. 30: With a nice mix of green, yellow and even a little red, it's another great day to view the leaves in Vail.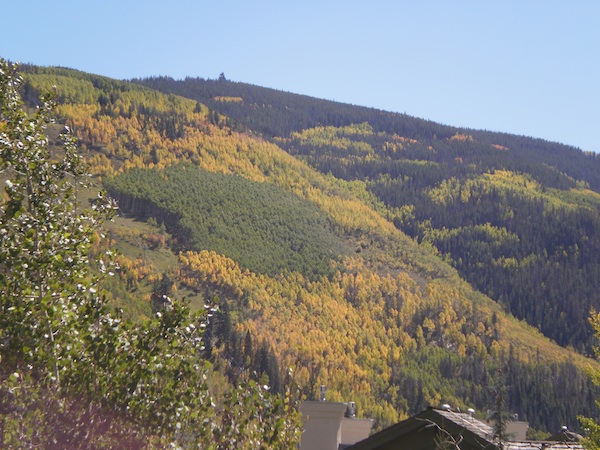 Sept. 29: Aspen trees grow in groves, and the lines between the individual groves are becoming very apparent right now on our view of Vail Mountain above Cascade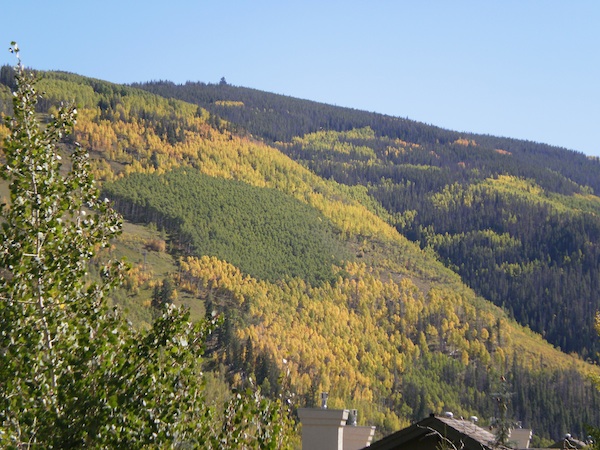 Sept. 28: Overnight freezing and snowfall in Vail hasn't been easy on the aspen leaves that remain in our Cascade vista, but as you can see, some groves are stronger than others.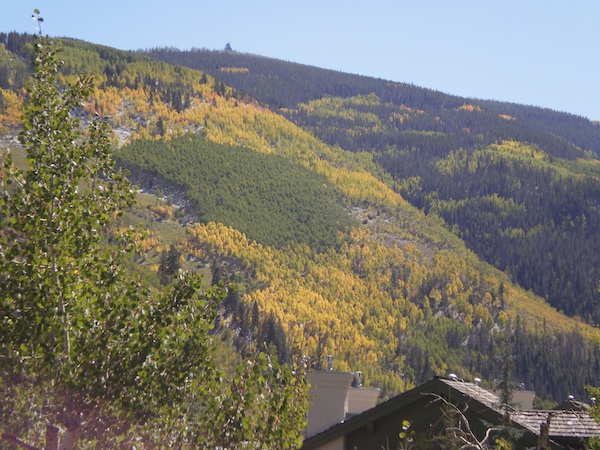 Sept. 27: Rainy skies, some snow and a blanket of unusually low cloud cover are making it hard to see the changing leaves in Vail today.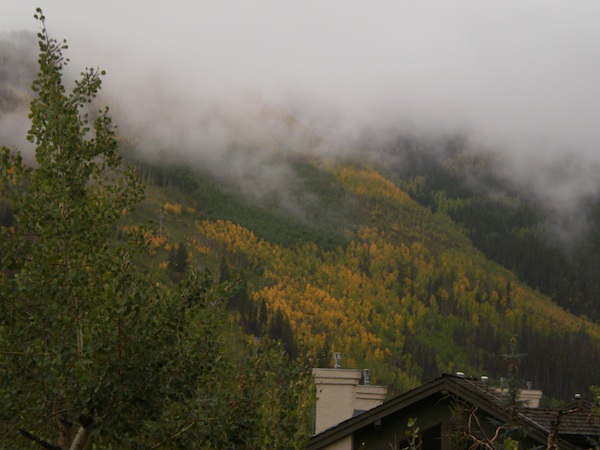 Sept. 26: Another sunny day in Vail shows while the leaves are indeed turning to yellow, there's still enough green to suggest we may have a couple weeks of prime leaf watching conditions in front of us.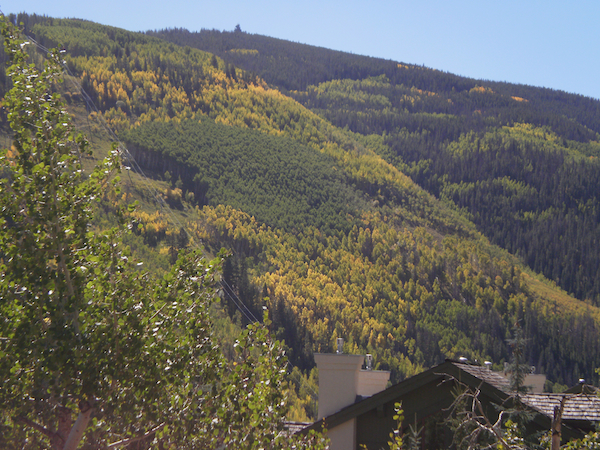 Sept. 25: Today's crystal-clear, Colorado blue skies are really showcasing the different colors of our Aspen groves above Cascade in Vail.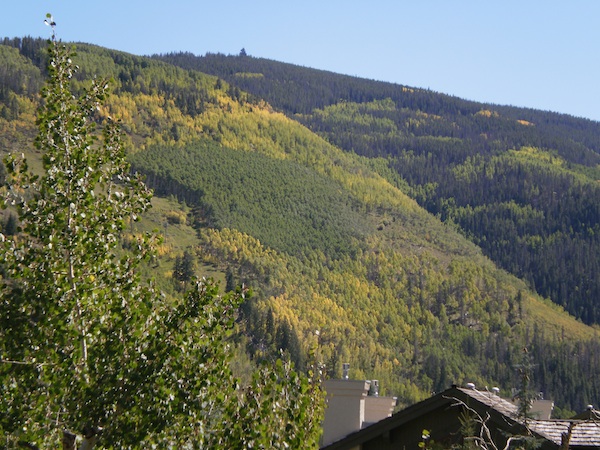 Sept. 24: After a few days of clouds in Vail, sunny skies have returned to showcase the individual groves of aspens above Cascade in Vail.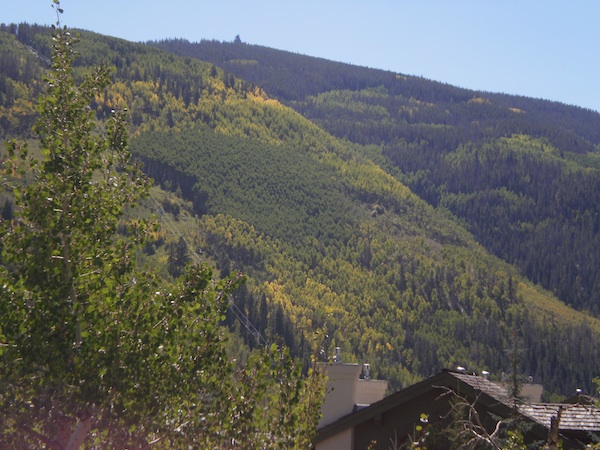 Sept. 23: Overnight snowfall is adding a nice white hue to our green and yellow landscape today above Cascade in Vail.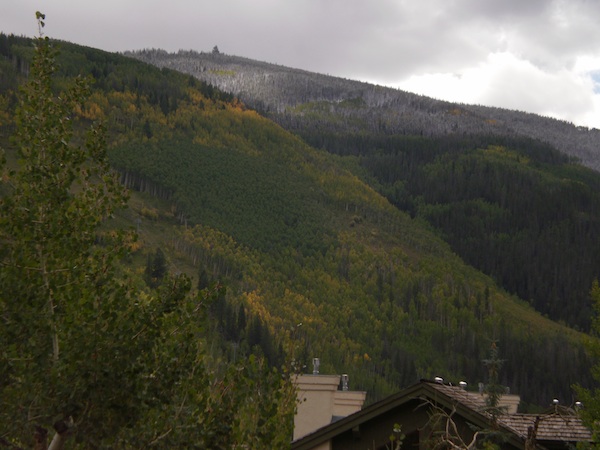 Sept. 22: Cloudy skies, rain and heavy wind are making it difficult to view the leaves in Vail today.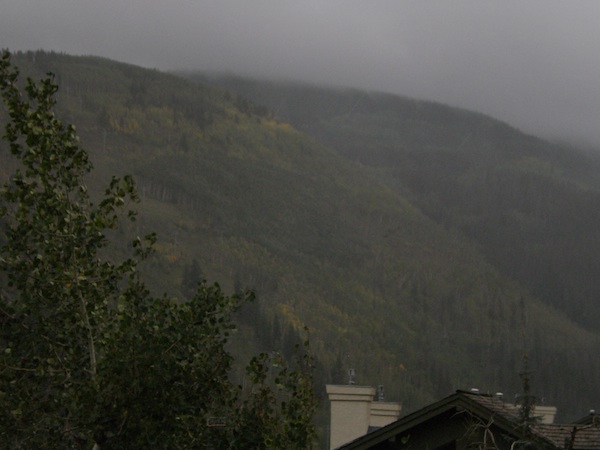 Sept. 21: Is that red we're seeing? The changing leaves are becoming more and more evident each day in Vail.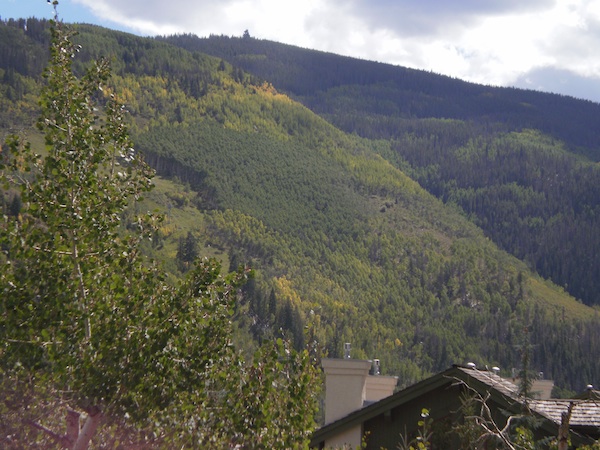 Sept. 20: The change has most definitely begun in Vail; this Friday afternoon photo shows the corners of our Cascade view are really starting to pop.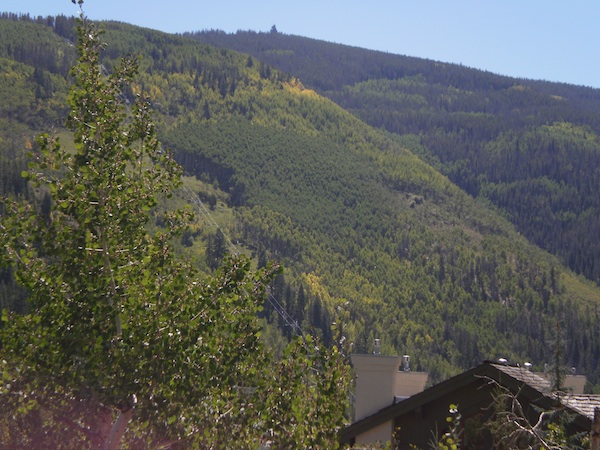 Sept. 19: Under partly cloudy skies, the changing leaves near Cascade Lift #20 in Vail are visible to the naked eye this Thursday, Sept. 19.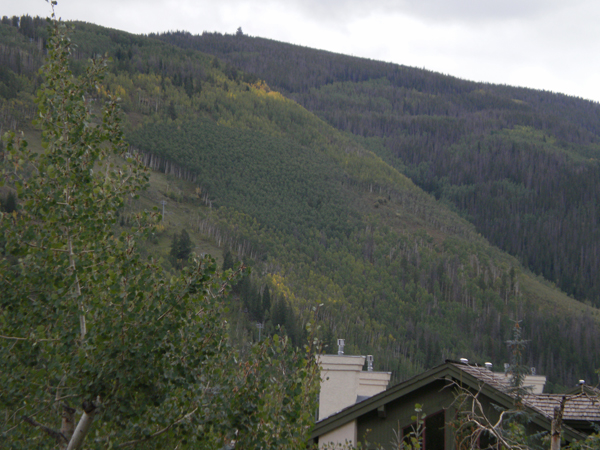 Sept. 18: Cloudy skies over Vail today are making it hard to see the colors of the leaves.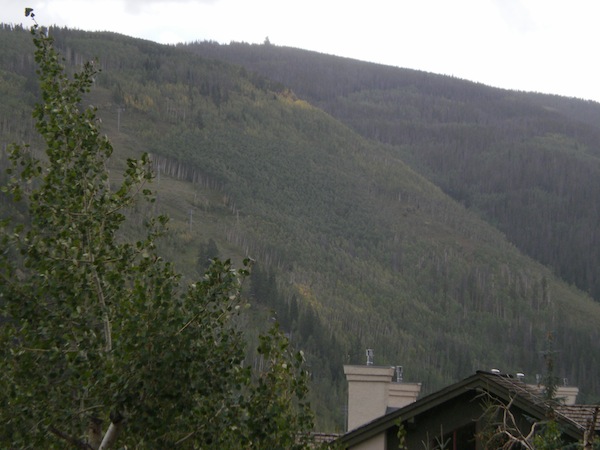 Sept. 17: Abundant sunshine this Tuesday morning shows the corners our Cascade Village hillside in Vail are indeed changing from green to yellow.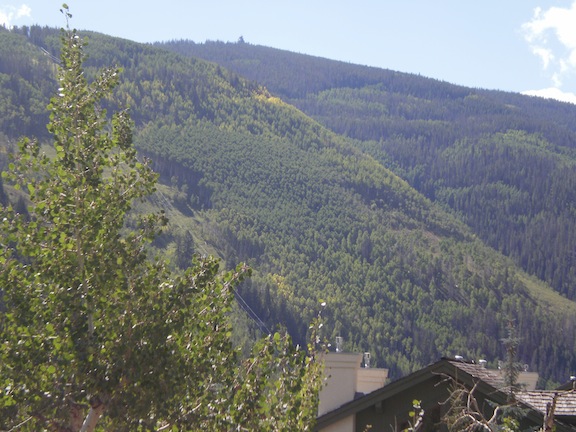 Sept. 16: Heavy rains yesterday made it hard to see if the leaves had changed much, but under partly cloudy skies this morning we see there's not much to report.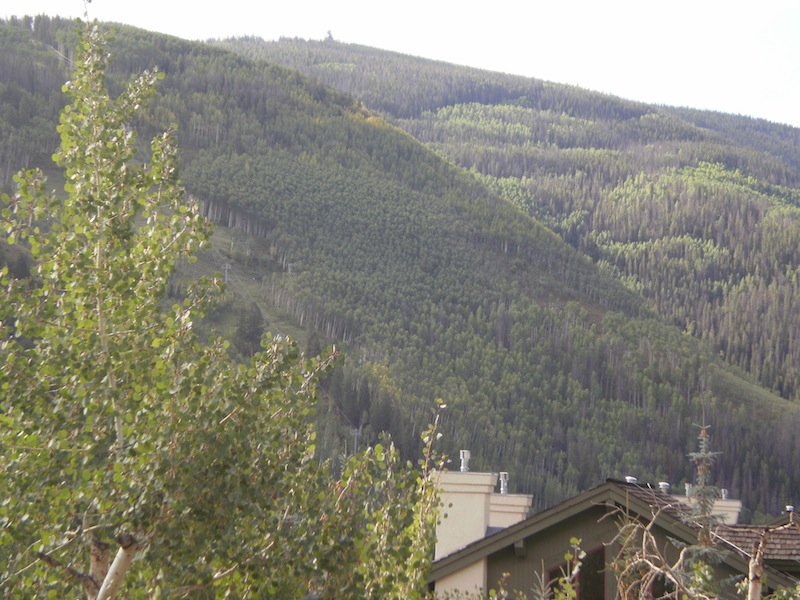 Sept. 15: Sun has returned to the valley this Sunday morning, and our view of the aspens above Cascade Village is showing a new corner of yellow. Any day we're expecting to see it stat to really expand.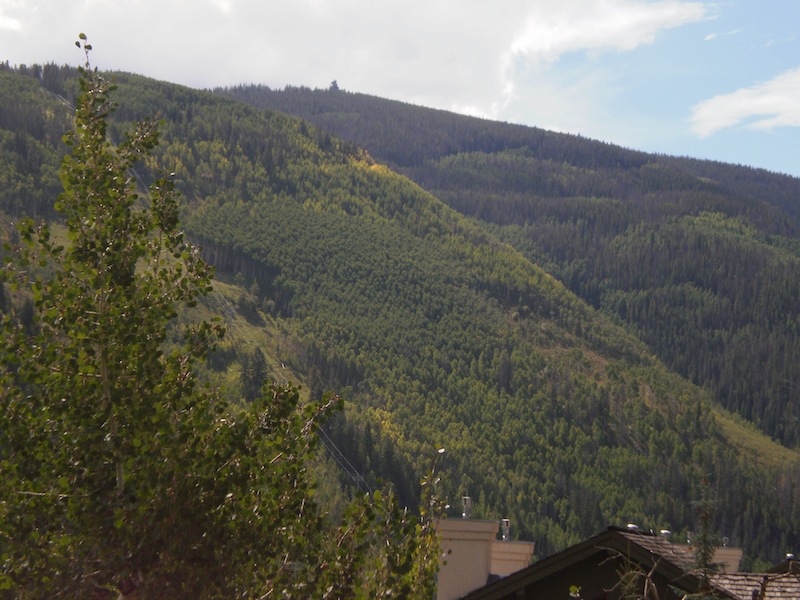 Sept. 14: It's hard to see much change from yesterday to today as cloudy skies this morning gave our Cascade hillside less shadows and contrast, making the individual colors of the leaves not as noticeable.

Sept. 13: There's just a tiny corner of yellow now, but in a few short weeks this particular section of Aspens near Cascade in Vail will showcase several individual groves of trees with well-defined lines of green and yellow distinguishing the groves.