Book review: Anthony Bourdain's 'Kitchen Confidenential'
Karina Wetherbee
Special to the Weekly

Before Anthony Bourdain joined the lineup of celebrity chefs bringing stories of the diverse foods of the world to people's living rooms, he earned his culinary chops from the ground up, a bumpy and twisting journey he documents in the book that first put him on the map, "Kitchen Confidential: Adventures in the Culinary Underbelly."
When he initially wrote the book back in 2000, his intended audience was those already working in the culinary industry. He "wanted to write in 'Kitchenese', the secret language of cooks," and therein lies the book's appeal, for Bourdain gives a rarely seen glimpse into the "dark and adrenaline-jacked culture" of the culinary world, where he has worked in every role in a commercial kitchen from dishwasher to fry cook to executive chef.
The book is part personal memoir of his own professional journey and part expose of the mysteries and foibles of the restaurant business. Bourdain thrives on the "subculture" of the culinary world, which he says is an enthralling blend of "unwavering order and nerve-shattering chaos," and he likens a kitchen's staff to a "pirate crew."
---
---
'Forbidden Fruit'
His first awareness that food could have a power — beyond the obvious — came when he was a young boy vacationing with his family in France. On an ocean liner headed to Europe he experienced a cold vichyssoise soup, and it rocked his world, not to mention his immature taste buds. But this brief discovery of flavor lasted just as long as one might expect for a youngster more intent on "becoming a sullen, moody, difficult little bastard," and he went back to insisting on hamburgers and pomme frites as his parents trundled him around the French countryside.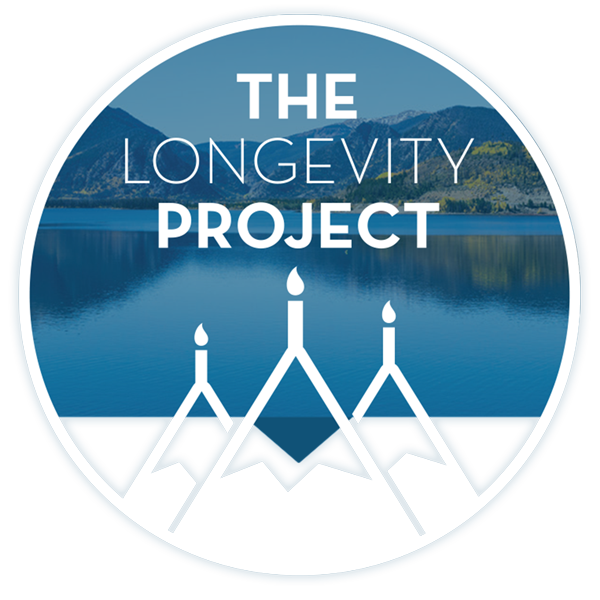 Participate in The Longevity Project
The Longevity Project is an annual campaign to help educate readers about what it takes to live a long, fulfilling life in our valley. This year Kevin shares his story of hope and celebration of life with his presentation Cracked, Not Broken as we explore the critical and relevant topic of mental health.
---
---
It was not until his parents had had enough of his recalcitrance and had made the decision to deny him and his brother a chance at one night's fine dining that Bourdain realized food "could be important. It could be an event. It had secrets." From that evening of prohibited enjoyment, it became young Bourdain's mission to choose off the menu "whatever had the most shock value," including his first oyster, one so fresh it was plucked right from the sea while on a fisherman's boat.
"I had had an adventure, tasted forbidden fruit, and everything that followed in my life — the food, the long and often stupid and self-destructive chase for the next thing, whether it was drugs or sex or some other new sensation — would all stem from this moment," he writes.
Loyal to the food
---
---
Bourdain makes it clear that he was not alone in his pursuit of immorality and near-criminality; he insists that the culinary world of his youth, the '70s, was rife with it.
At a time when "the parsley sprig and the lemon wedge were state-of-the-art garnishes," Bourdain sought to distinguish himself from the chaotic herd of professional chefs.
He decided to go to culinary school, attending the Culinary Institute of America, where he learned to truly work and to care about a result. He compares line cooking to ballet, saying it requires just as much honed skills and stamina.
Working in a well-run kitchen is like being part of a lyrical performance.
"Chefs require blind, near-fanatical loyalty, a strong back and an automaton-like consistency of execution under battlefield conditions," he writes.
To work with an executive chef means the suspension of egos for those further down the line, and cooks who consider themselves artists are more trouble than they are worth.
Dining Tips
Not only does Bourdain describe the inner working of what it takes to be a chef, he also exposes the murkier sides of the restaurant business itself, warning diners to avoid ordering fish on Mondays or eating from Sunday brunch buffets, in general, or the rather obvious point of not eating in a restaurant with dirty bathrooms, as it is a direct correlation to the cleanliness of the kitchen.
All-in-all, in "Kitchen Confidential" Bourdain lays bare the life of the high-end restauranteur as the culinary equivalent to "the invasion of Normandy every day of the week."
The profession provides the rush of intensity he craves, and he adores the haven the kitchen provides to many who are not comfortable in mainstream society.
"The kitchen remains a refuge for the fugitive, the obsessed, the border jumper and the borderline, people who are only truly confident behind a stove or standing at the pass," Bourdain writes.
---
Support Local Journalism
---