Maloit Park to become a disc golf course during Mountain Games
GOPRO MOUNTAIN GAMES DISC GOLF
•Takes place June 9-11, 2017.
•Every player enjoys an 18-hole round at Maloit Park, a 9-hole round at the Ford Amphitheater, and three different skills competitions — accuracy, putting and speed — in Vail Village.
•Cost is $65 at mountaingames.com, use promo code EAGLEDISC for $5 off, good through 11:59 p.m. June 4, 2017.
•Entrants receive player's pack worth $100, including a Night Ize glowing disc, and access to the TriggerPoint athlete lounge.
Rusty Lovato's dream is about to become a reality, if only temporary.
Lovato is a lifelong Minturn resident. He spent a lot of time at Maloit Park as a kid, hiking and riding his bike in the park and the trails that surround it.
"The first time I charged my bike through aspen trees was at Maloit," he said. "I've camped there, hunted near there, basically the whole Cross Creek Basin has been my backyard."
---
---
June 4, 2017, is Lovato's 34th birthday. When he was 20 or 21, Lovato says he began envisioning Maloit Park as something other than a grassy lawn and user-made trail system. Hiking the trails, he would imagine the park was a disc golf course.
"I would think about it so much that I would see the little wooden baskets in my head," he said.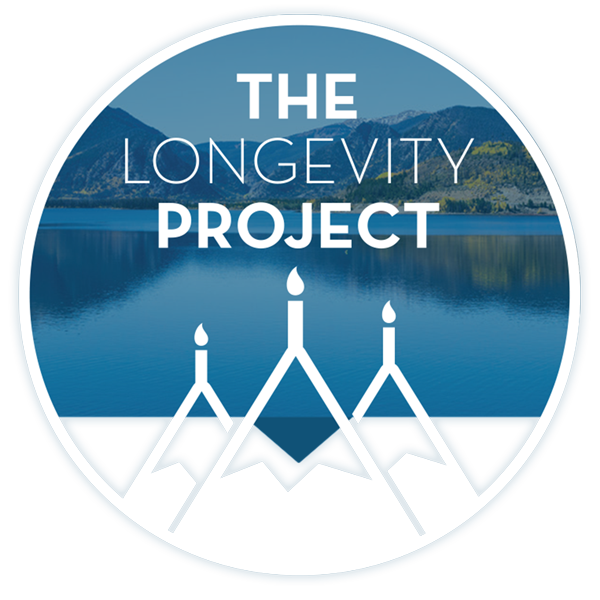 Participate in The Longevity Project
The Longevity Project is an annual campaign to help educate readers about what it takes to live a long, fulfilling life in our valley. This year Kevin shares his story of hope and celebration of life with his presentation Cracked, Not Broken as we explore the critical and relevant topic of mental health.
---
---
On Thursday Maloit Park will become an 18-hole disc golf course as part of the GoPro Mountain Games. It will remain that way until Sunday.
"A lot of the holes are going to be exactly where I've always pictured them," Lovato said.
Registration is still open for the disc golf event, but if it fills, it will make it one of the sport's biggest contests in Colorado — not bad for an event that started in 2015 with 110 people. That year it filled immediately, so the next year the Mountain Games bumped capacity up to 180. It filled within a couple of days, blowing organizers away.
---
---
"We knew the disc golf community was enthusiastic but we had no idea until those registrations came pouring in," said Tom Boyd with the Mountain Games. "We love working with them."
This year, they have space for 288. About 220 have been filled as of Friday.
COLLABORATIVE EFFORT
To make the temporary course at Maloit Park come together, a collaborative effort had to take place between the Flying Eagle Disc Society, the Vail Valley Foundation and the Vail Ski & Snowboard Academy in conjunction with the Eagle County School District.
The School District owns the park, which is in the backyard of the Vail Ski & Snowboard Academy. The Mountain Games are owned by the Vail Valley Foundation, which has been relying on the expertise of the Flying Eagle Disc Society in putting on disc golf events.
In September, the Flying Eagle Disc Society hosted a little disc golf demo in Maloit Park as part of the Vail Ski & Snowboard Academy's 10th anniversary celebration. The demo got a lot of people thinking about the possibilities for disc golf there.
"We have a ton of kids as VSSA that enjoy it," said principal Geoff Grimmer. "We talked about how it has very low impact on the environment and is a great way to experience the outdoors."
EMPHASIS ON 'MOUNTAIN'
For the last two years, the GoPro Mountain Games 18-hole disc golf course has been set up in the area surrounding Ford Park and Ford Amphitheater just east of Vail Village.
I remember the first time I saw someone throw a disc off Vail Valley Drive, over Gore Creek and onto the Ford Amphitheater's Denver-airport style tarp. The shadow dashed in first, and I thought "Oh no it's going to hit the tarp!" When the disc smacked the fabric, the man who threw it gave a satisfied grunt and I realized he had done that on purpose. The disc rolled down the tarp onto the pavers near the entryway to the amphitheater, an orange streak across a pure white backdrop. Indeed, a Vail disc golf hole set in the core village environment was something I never imagined I would see.
It turns out I wasn't the only one thinking the disc golf course was a little urban for a Vail event. The discussion came up earlier this year among organizers as they looked for a way to open up the competition to even more people following the fast sell-out last year.
Maloit Park was already on everyone's minds from the September demonstration.
"We kind of realized this is the Mountain Games," Flying Eagle Disc Society president Steve Klehfoth told me with an emphasis on the word mountain. "And playing across artificial turf softball diamonds — and as cool as it is to throw at the amphitheater, which we are still doing this year — it's not the same as coming out to a place like Maloit Park and looking around you and seeing these beautiful mountainsides surrounded by mature trees, awesome elevation, rugged terrain, everything you could possibly want from any disc golf course. And to have something like that in the Mountain Games, it just finally rings true to its name."
The Vail Valley Foundation said they love hosting an event that the Flying Eagle Disc Society helped shape.
"Part of what makes the GoPro Mountain Games great is that we work really closely with people in each sport's community to make sure we're running the kind of event that they'll love to take part in, and that's true to the vibe inherent to that sport," Boyd said. "Disc golf is a great example of that."
PERMANENT POSSIBILITY?
Grimmer said Vail Ski & Snowboard Academy and Eagle County Schools didn't have to think long about the offer to bring the Mountain Games to Maloit Park.
"The park is a beautiful resource, and it's the mission on the school district to open it up to the benefit of the community," Grimmer said. "So we saw it as a really great opportunity to work with the Vail Valley Foundation and the Flying Eagle Disc Society. They are a really well run organization and I'm sure they'll put on a great event that will benefit the whole community here in Minturn."
In sharing his opinions on the upcoming event, Grimmer revealed something to me that immediately made me think of Lovato.
"I think it will prove the concept that disc golf can be expanded to Maloit Park on a permanent basis," Grimmer said.
When I called Lovato to tell him about Grimmer's prediction, Lovato said he was already aware of the possibility, but didn't want to mention it to me in our earlier conversation about disc golf at Maloit Park.
"The thing we're going to be watching really closely is the impact," he said. "That's why an event like the GoPro Mountain Games will be a perfect test, because it's a big event that's going to bring a lot of impact. We'll see how the park withstands it."
I've known Lovato for about five years; we met through our mutual love of snowboarding, where he stands out on the mountain as a skilled logslider. His family has been in Minturn for more than 100 years, pre-dating Maloit Park itself, which was originally developed in the 1930s as a recreation area for employees of the Gilman Mine. These days, I often see posts on social media about Lovato throwing hole in ones at regional courses. He's known around the Flying Eagle Disc Society as a guy who can definitely hit an ace at a hole that's less than 300 feet.
Hearing Lovato talk about the possibility of permanent disc golf in his backyard at Maloit, you can feel both the seriousness and the thrill in his voice. He's excited, but he's also nervous.
"Maloit Park is a really special place to a lot of people," he told me. "Disc golf can work there, but it needs to be minimalist. We don't want garbage cans at the teeboxes, we want you to barely even notice they're there. We want to really embrace the pack it in, pack it out mindset. And I think here people will."
---
Support Local Journalism
---