626 days on skis
HOOD RIVER, Ore. – Many skiers and boarders keep track of the number of days they've logged over the course of the season, but for Rainer Hertrich, the habit has all but consumed his life. Hertrich, who's a snowcat driver at Copper Mountain Resort, recently passed the 600-day mark, and he has no plans to quit. He's also skied about 22 million vertical feet since Nov. 1, 2003, if anyone's counting.When Hertrich skied every single day in 2004, he beat what he said at the time was the only record he knew of: that of British ski journalist Arnie Wilson, who'd logged an entire year on alpine skis. But since 2004 was a leap year, Hertrich had outskied him by one day – and on telemark skis.Now well into July of his second year skiing every day, Hertrich has decisively buried Wilson's record as he continues to tele at Mt. Hood, Ore., which hosts race camps and other skiing all summer long on its Palmer Glacier. As Mt. Hood's summer season starts to wind down, Hertrich will do what he did last year: pursue the endless winter with a trip down to South America.Speaking on a cell phone from his tent at the base of the mountain Monday, Hertrich said it hasn't been a particularly great summer at Mt. Hood.
"I've been skiing in pouring rain," he said. "It's been horrible, even though the snow is pretty good."With the crummy weather, a knee that's been troubling him and the fact that he's living out of a tent during a rainy Oregon summer, Hertrich said he's thought about quitting a few times. But he just keep soldiering on, with the desire to make it into the Guinness Book of World Records keeping him going.Iron manAlthough Hertrich has been working at Copper Mountain since 1981 – about as long as I've been skiing there – I met him for the first time going up the Super Bee lift on Dec. 31. We struck up a conversation and, since it was a milestone day for Hertrich, he let it slip that he was on his 366th consecutive day of skiing.
Because I'm generally bored by people bragging about how many days they've skied in a season, the number at first didn't sink in. Then I turned back to him and asked him to repeat it. Later, I met him over Chinese food in Silverthorne and he told me the whole story, which resulted in an article I did for the Mountain Gazette. Since then, Hertrich has kept me on his e-mail list, so I wasn't too surprised to hear that he was back up at Mt. Hood and still skiing every single day.Even so, 600 straight days – or, rather, 626 as of today – is extraordinary by any standard. Even the most die-hard skiers take time off, but Hertrich said he keeps it going not just for the record, but for the simple reason that he doubts he'll ever do it again."I'll never start it over again, so I figure since I have the numbers up, I'll keep it going," he said.Most of the people I tell about Hertrich are incredulous once they hear the numbers. How, they wonder, does he do it? Stories about surfers going every day for years on end are not uncommon, but the seasonal nature of skiing makes doing it year-round seem almost an impossibility.
---
---
For Copper's regular season, getting out every day is relatively simple for a guy who works at night and lives at the base of the mountain. This year, Copper hosted several weeks of race camps after the season ended, and mountain officials let Hertrich ski along with the camps. When those wrapped up, he packed up his motorcycle with clothes and skis and made his way to Snowbird, Utah for a couple of days, then north to Tamarack, Idaho. There, a friend let him ski for a day or two on a 390-foot patch of snow up top. One more day on the road got him to Mt. Hood.Sometime in August, Hertrich will head down to South America, probably Chile to start and then onto Argentina. Last year, how he did it was he skied a run at Mt. Hood just after midnight, then took off for the long trip to the Southern Hemisphere. With the grim situation in Oregon this summer, he sounded as if he couldn't wait to get started."They're having their best winter down there in 15 years, from what I hear," he said. "There's 40 ski areas in Chile and Argentina; I'd love to get to all of them."
For the recordHertrich has been in touch with Guinness in England to see about getting in the record book once he takes off his skis. They've created a category for him: "accumulated vertical ascent in consecutive days." While the publishers of the Guinness book are stringent regarding proof of any feat documented in its pages, Hertrich said he thought the combination of lift scan records from the ski areas plus the vertical-feet logs from his Suuntu Sports watch will be enough to get him in the book."I know what I'm doing, so it just comes down to whether someone there believes it or not," he said.In the meantime, Hertrich makes do with what gear he has, working as he goes to pay the bills. Dreams of getting sponsorship help haven't panned out, although he said K-2 has promised him some skis (they haven't materialized yet, however). Copper has helped with letting him ski during the race camps, but other than that, Hertrich hasn't gathered as much support or notoriety as one might think. Part of the reason is he's too busy skiing to market himself. The other may simply be that he does what he does more for fun than anything else.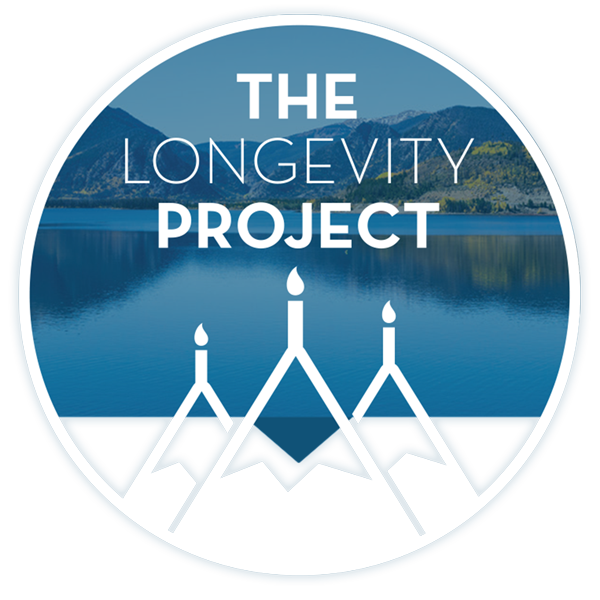 Participate in The Longevity Project
The Longevity Project is an annual campaign to help educate readers about what it takes to live a long, fulfilling life in our valley. This year Kevin shares his story of hope and celebration of life with his presentation Cracked, Not Broken as we explore the critical and relevant topic of mental health.
---
---
Even so, Rainer Hertrich may one day go down as the quintessential ski bum, the guy who took the concept of an endless winter and ran with it like no one else ever has.Alex Miller can be reached at 949-0555, ext. 615, or amiller@vaildaily.com.Vail, Colorado
---
Support Local Journalism
---