A bowling alley at heart
EAGLE – When I found myself sinking into a plush leather couch at The Back Bowl in Eagle, stuffed deer's head looming over me, I knew I wasn't in Indiana anymore.Midwest bowling alleys sport orange chairs made of hard plastic, and the only thing hovering above your head is a thick layer of cigarette smoke.Although the designers of the Back Bowl spared no expense – from the high-end lanes to the strobe lights that blast out atmosphere during Neon Nights bowling – the Back Bowl is still a bowling alley at heart. But it's the kind of entertainment center you'd expect from a valley that is also home to two world-class ski areas. "We did not want this to be a bowling alley back home," manager Doug Cahill said. "We wanted it to stand out. We wanted the 'wow' factor."
That three letter word, Cahill said, is the first word out of most new-comers mouths as they enter the building. Who can blame them? The vaulted ceilings, stone work and dramatic curves in the architecture do a number on your senses. At the registration desk, you size up your ball. There's no hunting up and down the lanes for the perfect fit. The staff brings it to you along with your shoes. And those amenities aren't the only differences. How many bowling alleys do you know that serve halibut with parmesan risotto?The kingpin of bowling alley fareFor executive chef of the Bowlmor Cafe Andy Buechel, great food is great food, no matter if it is served on white linens or next to the thunderous roar of crashing pins. There were, however, some inherent challenges to creating a menu for a full service restaurant and bar smack dab in the middle of a bowling alley, especially this bowling alley. Buechel knew he needed to match the upscale interior, but also wanted to offer standard bowling alley fare. He also wanted a restaurant that could stand on its own, in other words, a restaurant non-bowlers would frequent. So the chef cooked up a cuisine he calls "casual fine dining," and it's intended to roll strikes with both the diner who wants a steak and the diner who woofs down chicken wings in between frames, as well."Good food is simple food," Buechel said. "If you season properly and present it properly, it's going to be great."Traditional bowling alley snacks sneak into the starter section of the menu, boasting nachos ($4.95), chicken wings ($7.95) and cheese fries ($4.95), among other junk food delicacies. The chicken wings are the house's choice, and I would ask the cooks to smother them in the Thai sauce, spicy and sweet.
Roasted tomatoes add a touch of homecookin' to the Greek salad ($6.95) served on top of mixed greens with grilled rustic bread, cucumbers, red onion, red peppers, green olives and feta cheese. But the flap steak and arugula salad ($9.95) is manager Cahill's favorite. This salad showcases beef over baby arugula, grilled asparagus, red onions and tomatoes, topped with warm goat cheese and dressed with balsamic vinaigrette.The entrees run the gamut from a quarter pound hot dog ($4.95) to a Southwestern chicken salad wrap ($7.95). My top picks are the roasted vegetable foccacia sandwich ($7.95) and the fish tacos ($7.95) made from Alaskan cod and prepared with pico de gallo, cucumbers and cabbage dressed in roasted tomato cilantro lime dressing."We do as much from scratch as we can, and it makes a difference," Buechel said. "The foccacia is made from scratch and the produce is fresh."The roasting of the vegetables gives the sandwich its robust taste, and the fish tacos, although deep fried, are surprising light and crispy. "It's light because there is no cheese or sour cream," Buechel said about the fish tacos. "There are very few components, and the lime dressing makes it very refreshing."
---
---
Buechel's signature grilled ribeye steak ($18.95) and seared Alaskan halibut ($16.95) top the fine dining end of of the menu. And no bowling alley is complete without a pizza menu. Bowlmor Cafe offers build-your-own or house pies. The Spare (medium $10.95, large $14.95), a basic margherita, is a perfect light snack to eat while bowling. A server will even bring it to you at the lanes, along with an ice cold beer.A chance to win $2,500Bowling is still the same at The Back Bowl, but owners have found a way to up the ante. Monday-Thursday, from 10 p.m.-midnight, anyone who scores a 300, rolling all strikes on each frame, wins $2,500. No one has done it yet, but Avon local Paul Malin came pretty close. Malin threw a 299, and the only way to score a 299 is to roll all strikes except for on the very last frame. "It was the best game of my life – and I was disappointed," Malin said. "I rolled the 12th and it was just as perfect as you could throw. But the eighth pin stood there and looked at me."Malin plays in a league at the Back Bowl. Before it opened a year ago, Malin hadn't bowled in 11 years, because there wasn't anywhere to bowl in the valley. Aside from the no smoking policy, which he agrees with, and the fancy decor, Malin said the Back Bowl has the same feel as any other bowling alley. Classic rock still blares from the speakers, and the game is still the same.
"It takes a lot of luck," Malin said. "There's skill, but if you're throwing them right in the pocket – it's luck."Over the lineDaily specials at The Back Bowl in EagleMonday – Best Ball League (Like golf, four players on a team and the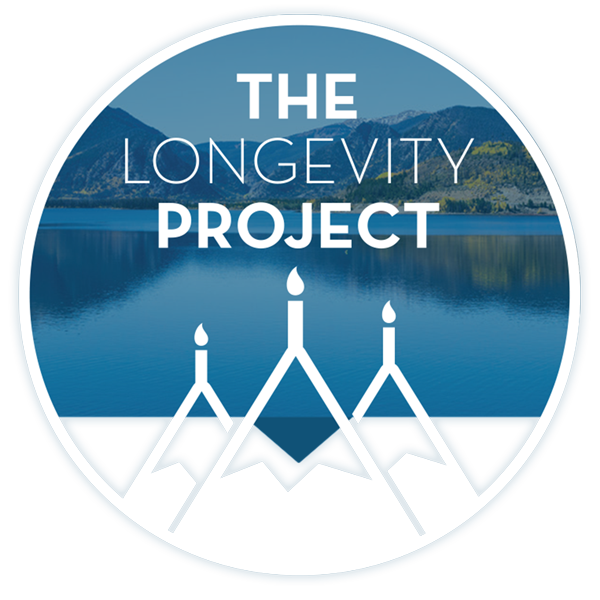 Participate in The Longevity Project
The Longevity Project is an annual campaign to help educate readers about what it takes to live a long, fulfilling life in our valley. This year Kevin shares his story of hope and celebration of life with his presentation Cracked, Not Broken as we explore the critical and relevant topic of mental health.
---
---
highest score on each frame sticks) $9.95 for a two-topping large pizza.Tuesday – BBB Night. $6.99 buys you bowling, a beer and burger and fries.Wednesday – Free game of bowling with purchase of entree at the BowlmorCafe.Thursday – Open Mic NightFriday – Easy as 1,2,3 Happy Hour from 4-8 p.m. $1 domestic drafts, $2
well drinks and $3 shots of Jagermeister.Ask about Neon Nights bowling every night. For more information, call 328-BOWL (2695) or visit http://www.thebackbowl.comArts and Entertainment Editor Cassie Pence can be reached at 949-0555, ext. 618, or cpence@vaildaily.com.Vail, Colorado
---
Support Local Journalism
---