A long overdue homecoming
I hadn't been to a high school football game since, well, high school. Biggest difference? Friday night, I actually watched the game.
The offensive set was far older than the pro set my school used in the 1970s, looked like a double wing from the leather helmet days, only with some really interesting motion built in. Had to be pretty confusing for the defense, and the passing plays looked surprisingly well constructed out of an offense Vince Lombardi would have dismissed as obsolete.
Eagle Valley had their first touchdown before we sat down. Jared Schlegal tore town the right sideline on the opening kickoff return. Basalt was in for a long night. Schlegal should have been crowned homecoming king with all the plays he made, especially early. Next big play for Eagle Valley was a Schlegal interception. Then he ran for a touchdown. Later, my second-favorite play, he crunched a Basalt punt returner with a smack we could hear up near the press box.
---
---
I had one of those epiphanies around about that tackle. Suddenly, I knew why the graybeards without sons on the team come to high school games. I knew intellectually, of course: Duh, they came to watch the game and enjoy the rituals that don't appear to have changed over the decades much more than the music. When I was in high school, I still wondered why. I mean, we kids didn't watch the game very closely, and those were our years, stitched right there on our letter jackets.
And there I was Friday night, one more gray-headed old guy craning his head to catch the play while the spouses chattered away, sharing observations about the plays with the other gray heads. Having a ball.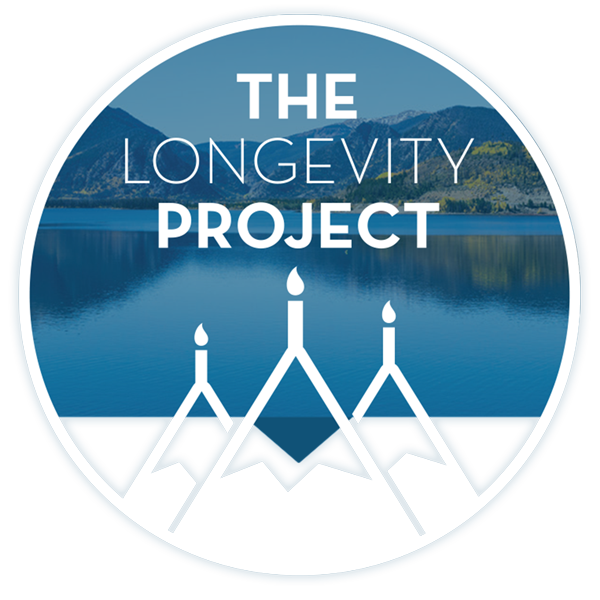 Participate in The Longevity Project
The Longevity Project is an annual campaign to help educate readers about what it takes to live a long, fulfilling life in our valley. This year Kevin shares his story of hope and celebration of life with his presentation Cracked, Not Broken as we explore the critical and relevant topic of mental health.
---
---
The daughter was out in the field behind the stands with a sea of middle-schoolers playing their own game of football. The girls could tackle, the boys only touch. I suspect I'm going to like that less and less as the years go by and those games progress inexorably toward the ones we found more interesting than the one played out on the field.
This was homecoming, so the pageantry was at a peak. The band marched out and played what sounded a lot like a piece or two from "Shrek." The dance team kicked, and then kicked into gear after the band marched off and the speaker system blared inner city rap for the country crowd. The crowns came out, and moms looked out on the field for the first time with real interest.
In my family's wanders across the country, living in small and larger communities, we realized we wanted our kids attending a smalltown high school. A school where football players come out at halftime and pick up their instruments to march with the band. That's emblematic of the opportunities and closeness the kids experience only at the small schools. You can play football and be in the band, without being branded a jock or nerd, or in this case I guess a jock AND nerd. They have no real idea, of course, but I believe much is gained by participation in the extracurriculars.
---
---
At our decidedly larger suburban schools, my wife's school in Indiana and mine in Southern California, you had to specialize more and you had less of a chance of making whatever team you were trying to get on. Something is lost when more kids are relegated to being spectators.
Still, the big school does the pageantry well. It dawned on me how little these high country schools really are by the lack of noise compared to what I remembered. My high school was a perennial football powerhouse, winning Southern California's version of state championships several times in the years I attended school there. The band was sizeable enough to dominate, the cheerleaders exuberant enough to make mothers blush, and those old stone stands rocked on home Friday nights, lights ablaze. Eagle Valley can fill the stands, but the school is a little small to peg the decibel meter.
The trade-off is fair enough, though. I far prefer this school for my kids than the one I attended. I left with hardly a look back, having felt a bit unconnected even though I was fortunate enough to have participated in a popular varsity sport, though not as big as football there. Even so, the school was large enough that I still was just another kid ghosting through, no real identity, I guess. Here, I have the sense each kid is more valued, in part because there aren't so damn many of them.
Back to the game. The play of the night for me was when our neighbor's son, quarterback Sean Bartlett, threw deep to Brad Gamble – band, Nordic and track teammate of my son. Brad tracked the ball under the lights, slowed just a hair, leaned back, caught the pass over his shoulder and went in for a 54-yard score. Thing of beauty, that.
Later, Brad's brother Alex, neighbor trombone player to my kid as well as teammate in Nordic and track, threw deep to Sean Matheson, baseball teammate of the kid from middle school. Sean gathered the pass in and left the Basalt defense looking like they were running in mud.
Sean's dad, Don, was beaming after the game. His sophomore son has a bright future in Eagle Valley football. The kid always was lightning fast, and now his dad says he's getting big, too.
With a big lead, Eagle Valley could afford to play the younger players, ones with names I recognize. I saw Cody Comerford kick an extra point. Andy Johnson dropped a pass but would have been crushed for a loss if he had caught it. David Hernandez got some carries. All three had their names broadcast after they made tackles. I know their fathers and have played pickup basketball with the fathers and the sons, in addition to seeing those kids as Little Leaguers.
I remembered the thrill when it was my name that was called out, though of course you never let on. These kids have no idea of the memories they are storing up for the inevitable day they are graybeards, watching their kids or their neighbors' kids taking their turns on the field Friday nights, under the lights.
Managing Editor Don Rogers can be reached at 949-0555, ext. 600, or editor@vaildaily.com
---
Support Local Journalism
---