A love as old as Vail
Rosanna Turner
newsroom@vaildaily.com
VAIL CO, Colorado

Holidays celebrate or commemorate something significant, and today is the day set aside to honor love. A day devoted completely to love may seem silly, compared to the historical significance of Memorial Day or Martin Luther King Jr. Day, but love holds a prominent place in the history of our own lives. It's impossible to ask someone about their first crush, first kiss or first love and not find a story rich with desire, passion, humor and a little bit of heartbreak.
The history of Vail is well-documented. But there are a few tales that haven't been told yet: the love stories. When Vail was founded 50 years ago, there wasn't even a church to get married in, but that didn't stop the town's earliest residents from getting hitched and deciding to spend the rest of their lives here together anyway.
Vi and Byron Brown, Vail residents since 1964, couldn't help but fall for each other, literally. Living in Denver at the time, Vi said she went to Arapahoe Basin one day to learn how to ski.
---
---
Her first time on the pommel lift, Vi kept "letting go before she got to the top and would slide backwards and knock everybody off," Byron said.
Watching the scene from above, Byron yelled to Vi to not get off until she got to the top.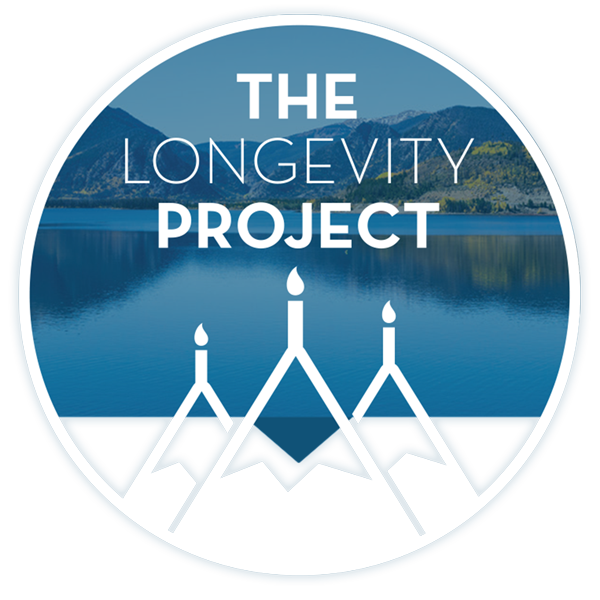 Participate in The Longevity Project
The Longevity Project is an annual campaign to help educate readers about what it takes to live a long, fulfilling life in our valley. This year Kevin shares his story of hope and celebration of life with his presentation Cracked, Not Broken as we explore the critical and relevant topic of mental health.
---
---
Vi finally made it to the top without crashing, where Byron was waiting. Byron asked her if she'd ever skied before, and Vi told him no.
"Byron said, 'Follow me,' skied about 200 feet and then fell flat on his face," Vi said. "(Now) I always say, 'That's the moment when he fell for me.'"
After their meeting on the ski slopes, Vi and Byron dated for three weeks before getting engaged and got married three months later. Despite their short courtship, the couple has been together for 51 years. According to Vi, romance in Vail's early days was different than in other places.
---
---
"Dating in a regular town like Denver was just a little bit more formal," Vi said. "In Vail, people just hooked up and pretty soon they were dating. They'd meet someone at a bar, on the hill or at work, and then they were going together. … In those days, there were a lot of picnic weddings and receptions out in the field. It was simple, and it wasn't the way weddings are now where they plan for years. The emphasis (was) on fun."
Giving a free ski lesson must have been a popular way to woo women back then because that's how Pepi and Sheika Gramshammer met in 1962. Sheika said in the early '60s the dating rules were strict, but they allowed for more romance at the beginning of a relationship.
"In 1962, you didn't just jump into bed; you had to get to know the person," Sheika said. "It was a wonderful thing at that time. It was more disciplined, but (dating) was sweeter than it is now and more loving."
Sheika and Pepi spent two years traveling to Vail, Aspen and even Austria to visit each other before deciding to tie the knot.
"I was surprised that he wanted to get married, and I was surprised that I wanted to get married," Sheika said. "He asked me, and he had a ring. I said, 'I'll think about it.' Of course, I took the ring (that night). Then I decided the next day, yes. Yes, I do."
They married in Aspen in 1964 and then moved to Vail to open Hotel Gasthof Gramshammer in '65. Married for 49 years, Sheika is still debating if she wants to stick it out for year 50.
"I'm not so sure I'm going to stay married," Sheika said, joking. "He has to be really good to me (this year)."
While weddings in Vail were less lavish back in the '60s, that didn't stop them from being the talk of the town. It appears as though the only local resident who didn't attend John and Diana Donovan's wedding reception in 1968 was the photographer, who crashed his motorcycle on the way to the ceremony. Luckily the Vail Trail, Vail's first newspaper, was there to cover the action, the wedding being a major town event worthy of newspaper coverage.
"There were so many people there, it was hysterical," Diana said. "I had never even been to a wedding and I had to put my (own) together."
Although the wedding happened long ago, Diana is still waiting for a proper proposal. Back in the mid-'60s, the ski patrol would hold what they called the "farmer's party" at the end of the ski season. In keeping with the farmer theme, men were referred to as "pigs" and their dates as "sows." It was tradition to announce big news, like which "sows" were going to have "piglets," Diana said.
"(John) gets up and says 'I've got the best sow of all and I'm going to marry her this fall,'" Diana said. "I had not a clue."
Despite the unexpected proposal (or lack thereof), this pig and sow have been married for 44 years and still reside in East Vail in the same house they bought in 1971.
Valentine's Day is so focused on romantic love, it's easy to forget about the other kinds of love that matter just as much. Vail's earliest couples certainly experienced their share of romance, but it was the love felt from the community that had the biggest impact.
"If anything happened in Vail, any tragedy, we all took it very personally," Vi said. "We loved our little area. We wanted it to prosper and do well and it was our home. We all loved each other … A lot of (people) who came back that left in the early years were astounded by how Vail had changed and were happy to see how (it) changed. They always kept Vail in their heart."
Let's hope five decades from now we'll all continue to have someone to love, and still love Vail just as much.
---
Support Local Journalism
---