A true guitar hero comes to Beaver Creek
Andy Stonehouse
Vail, CO, Colorado

Those of you old enough to remember the phrase "Todd is God" no doubt already have tickets for a rare Beaver Creek occurrence: Two separate appearances by 100 percent verifiable rock legend Todd Rundgren, in the same summer.
Like some strange kind of double-header eclipse, the storied performer, producer, technological innovator and all-around world-class guitar hero " from the age when that meant actual skills on a stringed instrument, not the video game " will be seen at the Vilar Center both this weekend and again Aug. 27.
Sunday night's largely sold-out show features Rundgren and his band performing both the hits and an entirely brand-new set of material from his upcoming CD, "Arena;" August's appearance will be as part of an all-star tour (including Foreigner's Lou Gramm, '70s staples Christopher Cross and Denny Laine, and "American Idol" alumni Bo Bice), doing a tribute to the Beatles' album "Sgt. Pepper's Lonely Hearts Club Band."
---
---
"Yes, it's all a little weird … I guess they must be ravenous for me up in Beaver Creek," Rundgren said, laughing, during a recent phone interview. "I have a friend who produced 'A Walk Down Abbey Road' [a 2001 Beatles tribute featuring himself and guests such as Ann Wilson, Alan Parsons and John Entwistle] and … well, the second show's going to be another permutation of that idea."
Those who catch him this weekend will experience an all-Rundgren set, however. When we spoke to him a few days into this summer's tour, he says fans were beginning to warm up to the new stuff, as well.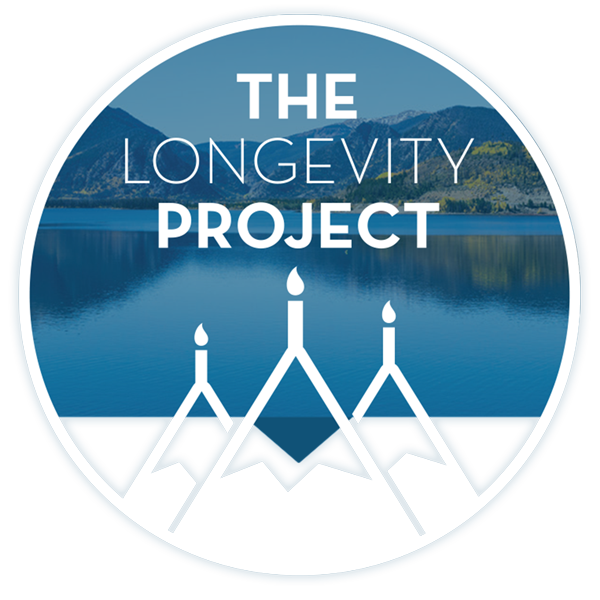 Participate in The Longevity Project
The Longevity Project is an annual campaign to help educate readers about what it takes to live a long, fulfilling life in our valley. This year Kevin shares his story of hope and celebration of life with his presentation Cracked, Not Broken as we explore the critical and relevant topic of mental health.
---
---
"We started in Oshkosh and due to technical problems, we didn't even get to finish the show " I think most of the crowd was waiting to hear the Old 97s. But when we played at the House of Blues in Cleveland, people went totally mental."
From his days with the late '60s pop-rock sensation Nazz to his prominent years as a '70s solo artist (even those born after 1980 will recognize Rundgren's "Hello It's Me" as a staple of AM Gold radio), Rundgren's impact on the music industry has been indisputable. As a producer, his credits are also impressive, ranging from Meat Loaf's best-selling "Bat Out of Hell," the New York Dolls, XTC and more recent work for bands such as Bad Religion.
His insistence on doing things his own way, from the days of the prog rock-y Utopia to his many strange and inventive experiments with video and computer technology, hasn't quite yielded the rock star dividends he'd hoped to produce.
---
---
As a result, Rundgren admits that all-star revues such as the upcoming Beatles show (not to mention his recent involvement as a member of the reunited and partially-reinvented Cars) do help to keep the wolves from the door, as it were.
"Really, I've survived mostly by playing live. Performing with the New Cars was great but we'd planned a whole second tour and then (original Cars member) Elliot Easton broke his collarbone and we had to cancel everything, and we ended up owing a lot of money to everyone, including Live Nation. It was a fun experience, though, and it did open up my horizons " here was a band that was so radio friendly, we'd be into our eighth song of the night and still everyone in the audience would be singing along " there was a lot of power in all of that familiar material."
Not that Rundgren's own five-decade-spanning career hasn't produced its own share of iconic material. Rundgren says his own stuff has just taken a bit of a back seat for the last decade, having moved to the Hawaiian island of Kauai 12 years ago.
"I had been going there since I was in my 20s and I always thought that maybe, later in life, I'd want to live there when I retired. The retirement part hasn't quite happened, but living there is much more isolated, so I always have to make arrangements to call other musicians to come down and work with me."
Typical to his earlier work, including recordings such as 1972's classic "Something/Everything" and 1978's "Hermit of Mink Hollow," Rundgren ended up recording the bulk of his new CD by himself (no worries, however: Sunday's performance does feature a full band, including his longtime friend, the former Tubes drummer, Prairie Prince).
And in keeping with the self-admittedly odd photo that accompanies the new disc (Rundgren says it's a take on the recent movie "300," with him fighting off the hordes with his guitar and cymbal), the new CD is… well, as he says, "almost a bit anti-Obama."
"Unfortunately, all of this hope stuff is a bunch of s—. You've got to work hard and make sacrifices, but simply hoping that someone like George Bush was going to go away was not going to work. Hanging your hat on hope doesn't do the trick " so the message of the new record is that I'm looking for other pragmatists. Really, more than anything, I'm hoping that the hooks work and that people like it."
Rundgren also remains deeply involved in the technological aspect of music and video production, although much of what he helped pioneer has now been taken for granted for many decades. He saw the promise of music videos years before MTV went on the air, and helped introduce everything from live interactive concerts to the first interactive music CD to the musical world.
He also created Patronet, the world's first online pay-for-use music source, years before Napster and iTunes. That project has been stymied by newer technology ("we were about to re-launch and Windows Vista came along and screwed up us and a lot of other software manufacturers") but, as always, Rundgren keeps rolling along, although he plays down his reputation as being a wizard of innovation.
"I'm one of those victims of 'early adoption syndrome' … I play around with a lot of things that even I don't end up adopting. For years, I didn't use synthesizer sequencers " a lot of the music made with them really turned me off " and I didn't get into them until way after Depeche Mode became popular. So I'm not always on the cutting edge."
Andy Stonehouse is a freelance writer for the Vail Daily. E-mail comments about this article to cschnell@vaildaily.com.
---
Support Local Journalism
---