A Vail pioneer, in the clinic and on skis
Melanie Wong
mwong@vaildaily.com
Vail, CO Colorado

VAIL, Colorado " Jack Eck has helped build Vail's community from its earliest days, with stethoscope in hand and skis on his feet.
You might find the longtime doctor working with local leaders on behalf of the Vail Valley Medical Center or Vail Mountain advising ski patrollers on a medical case.
Eck, 66, has been seeing patients as a medical internist and helping build Vail's medical community since 1971 " something his friends and colleagues say he has done with humility and integrity.
---
---
Eck has been "instrumental" in making Vail's medical facilities what it is today, said Marty Head, who founded Howard Head Sports Medicine Center with her husband.
"There is nothing in the hospital then or now that he hasn't touched with his golden touch," Head said. "(The medical community) is up and moving and going places, and he is behind it."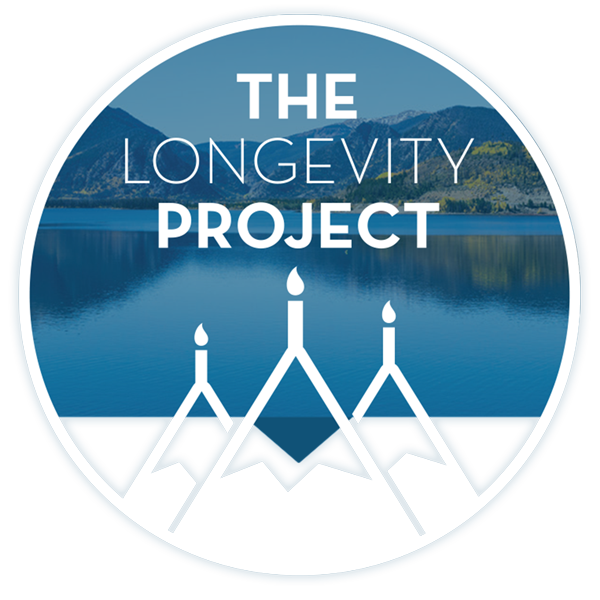 Participate in The Longevity Project
The Longevity Project is an annual campaign to help educate readers about what it takes to live a long, fulfilling life in our valley. This year Kevin shares his story of hope and celebration of life with his presentation Cracked, Not Broken as we explore the critical and relevant topic of mental health.
---
---
Cardiologist Larry Gaul, medical director of the hospital's intensive care unit and vice president of medical staff, called Eck a "stabilizing force" for the community who earned the respect of everyone from Eagle ranchers to President Ford.
"Most of the selfless work he's done has been of little benefit to him," Gaul said. "It's all been about the patients and the community."
Eck, recently retired from his private practice, remembers the days when the local hospital was no more than a makeshift clinic housed in a West Vail garage, and when the area's only ambulance was a donated Cadillac station wagon equipped with sirens.
---
---
It was a big step when the community got a rudimentary clinic at the hospital's current location, said Eck. Soon after, he helped start the intensive care unit and later the cardiology and pulmonology programs to address the heart and lung problems common at high altitudes.
Later, when the hospital defaulted on its bonds, Eck was there, passing around a hat in the village to rally support from the community.
Now, he says he can't believe how far medicine has come in Vail with the expanding hospital, the Shaw Cancer Center, and specialized clinics such as Howard Head Center and the Steadman Hawkins Clinic.
"It's so exciting to be a part of it," Eck said, looking back at how the community has grown. "You end up pioneering a lot of things here. What we didn't have, we built or created."
He laughs, talking about a makeshift oxygen tent they once made from dry cleaning plastic, or speeding trauma patients to Denver in the Cadillac through the newly built tunnels of Interstate 70.
He's continued finding ways to bring more to the valley. He helped bring the Shaw Cancer Center to fruition after seeing high occurrences of cancer in the area. He was also part of building Jack's Place, a nonprofit that offers on-site housing to cancer patients and their families at the Shaw Cancer Center.
When local residents saw that some cancer patients at the center did not have a place to stay when receiving treatment, they organized and raised funds to build a comfortable lodge next to the medical center. All the work and design for the project came from community volunteers.
Eck is a constant presence in the ski community also. He is a Vail Ski Patrol member, and also helped create program to teach the U.S. Ski Team's doctors how to best care for the athletes.
Fresh out of medical school, Eck was drafted to the Vietnam War and found himself as a helicopter flight surgeon.
"I thought, 'If I survive this, I'm going to a ski area,'" Eck said, who had visited Vail once before.
He did, and became the third doctor in town. He joined the Vail Ski Patrol, teaching patrollers evacuation and medical techniques he had learned from Vietnam.
At the time, the work now done by paramedics and other first-responders was new, and Eck passed on the skills learned as a flight surgeon to put Vail patrollers on the forefront of emergency aid.
"CPR wasn't even taught before Vietnam," Eck said. "I was able to teach (patrol) how to do IVs, give shots, and do neck stabilization. These are things that were just not thought of before."
In some ways, Eck's war experiences were part of the reason he's been an influence in Vail.
"I've tried to give back to the community because I've felt so bad about what I participated in," he said.
Eck spent six seasons on the Vail Ski Patrol both as a full-time and part-time patroller, and has also acted medical advisor for the patrol since 1971. Today, he still is a regular presence at patrol headquarters, and is always on-call to advise the patrol.
"When you're dealing with Jack, you're not dealing with another agency," said Julie Rust, Vail's ski patrol director. "He's someone who understands the field realities of what we experience. He's a huge presence, and a great friend " he's one of us."
Eck is always ready to take a call from patrol, and he's alert and carrying a radio anytime he's on the mountain. The way he sees it, the patrol has done just as much for him.
"Being up here with the ski patrol really saved my life," he said. "I had so many psychological problems after the war, and in those days, no one knew about post-traumatic stress syndrome. Being in a tight group of patrollers was really good for me."
Looking to the future, Eck said he still sees room for Vail's community to expand and improve. The hospital will continue to improve, he said, and there's room for new business like a wellness center, a place where continuing medical education can take place and bring more visitors into Vail, he said.
He's also like to see more medical and care services offered for the aging and retiring community here, he said.
"These are all dreams," he said. "But then again, who would have thought we'd have such a successful cancer center here? It can happen."
Staff Writer Melanie Wong can be reached at 970-748-2928 or mwong@vaildaily.com.
---
Support Local Journalism
---