A woman of heart and mind
EAGLE-VAIL – On a hot summer's day, Tess Backhus's studio in her sunny Eagle-Vail cottage is a cool yellow sanctuary, with no lights on and white curtains billowing in the warm breeze.The airy room, somewhat cluttered upon first sight, exudes rhythm, and everything in the creative laboratory is deliberate. "Sometimes when I'm organized, I can't find anything," she says.Pieces of turquoise, red bamboo coral, green tourmaline and freshwater pearls line the desk's surface like the inside of a buried treasure trunk. That's where she'll start today. On every table top, strands and strands of unusual and rare finds like pietercite from South Africa and beads from Nepal lay in no apparent order. Open boxes reveal antique pendants, and one-of-a-kind found-objects and artifacts.Clippings from fashion magazines are tacked to the walls, some of which have fallen to the floor. A photograph she picked up at an airport gift store of a little girl ironing, which reminds her of her youngest daughter, rests nearby. Crystals meant to clear the stones of any negative sacrament hang on strings in the window. Below tiny angel figurines sit on the windowsill, protecting her.All that she surrounds herself with prepares the artist to delve into her other world, where she creates."I have my little fetishes here," Backhus said. "I'm really a visual person."
The 50-something reminiscent of an angel herself holds a rare kindness in her smile but the passion behind her large blue eyes runs deep. She speaks carefully yet excitedly in a soothing tone about her love affair with jewelry-making."I truly believe that I have been given a gift and I need to share that," Backhus says, who claims her real talent "is finding and putting the stones and focal pieces together." "I really call it a vision," she concludes.After a decade of co-owning and operating 4 Eagle Ranch, which she and husband, Tom, transformed from an abandoned, homesteaded ranch into a magical destination west of Vail, Backhus's "calling" found her. Buying and selling jewelry for the ranch's retail store, she said, eventually led her to redesign turquoise and coral jewelry. She felt a connection with the stones and began making necklaces and bracelets to give to friends with various personal needs and health challenges. The more she created, the more she realized her undeniable talent."I cannot imagine not doing what I do," she said. "I love it so much." To assure she begins with the perfect palette, Backhus travels the country, scouring gem shows. She visits the Tucson Gem and Mineral Show every February, where she floats from tent to tent examining tables upon tables of stones."I went last year and I spent four days and I was just overwhelmed," she says. "This year I was more prepared."Backhus admits that if something catches her eye, she buys it and moves on, bringing home a random assortment with no intentions of what she will create.
As she readies herself for the creative process, back in her studio, Backhus takes the time to center herself. She puts on meditation tapes and beckons inspiration. "Sometimes just having piles of things inspires me," she says. "Sometimes I just pick a color for a day."Many of her designs reflect her love of nature – flowers, trees, blue skies, mountains, deserts and oceans – honoring the colors these things give her permission to use. As she moves and arranges the different strands and focal pieces on the table, Backhus suggests how she works. Instantly her eyes covet or reject the combinations.Once she's finished with a piece, she "test-drives" it to make sure it lays well and hits the body correctly. She tries on a long onyx necklace explaining how it's might be the perfect length for a New Yorker who will wear it with a black turtle neck sweater but may be a little long for a woman from California who wears lower-cut blouses all year long.It hasn't come without its challenges. As a designer of wearable art, she tries to stay mindful of her own creative endeavors rather than what might sell."What I'm really trying to do now is give myself permission to create as I feel not what people are going to buy," she says.Backhus has been requested on more than one occasion to alter a piece to suit a customer's fancy. After much consideration, she simply refuses."I really try to separate myself and keep my ego out of it," she said. "But the thing is, I really don't see myself as just a beader."
---
---
She undoubtedly holds that the right piece will fall into the right hands. For that reason, she only sells her jewelry on consigment. She recalls a beautiful chunky green necklace with a purple agate pendant that sat at 4 Eagle for months. A customer asked her if she would consider changing the piece. Backhus declined. She then sent it to Visions Gallery in Morro Bay, Calif., where it sold three days later. The buyer even commissioned earrings and a bracelet to match."I was so glad I didn't change it," she confides. Although uncompromising on her designs, Backhus does accept commissions to create jewelry to suit her clients' requests.Carol Milikin of Edwards recently came to Backhus and told her every time she got dressed, she didn't feel the outfit was complete. Milikin brought her entire summer wardrobe over and they hung it all over the studio, and Backhus went to work, creating a couture jewelry box.The designer still takes the stones healing properties into consideration when creating and each original piece comes with a personal and precious blessing: a wish for peace, serenity, comfort, joy, abundance and acceptance. Un-oddly, people are drawn to stones with qualities they want to hold, she says.There have been times when Backhus is drawn to stones, but knows she must let them go."I told myself I really have to practice nonattachment," she admits. "I've really been drawn to pearls this year, but my rubies are sort of my signature. They make me feel really good."Rubies are believed to reflect passion, love and life, qualities all too familiar to Backhus. Pearls are said to provide a mirror in which to see ourselves, as well as insight into how we appear to others. For Backhus, all stones do this.
Tessa DesignsJewelry by Tess Backhus can be found at the following locations:Gypsy at Riverwalk, EdwardsColonial Trading at Riverwalk, Edwards4 Eagle Trading Company, WolcottAlpine Treasures Creekside in VailBarbara & Company, Hampden Avenue, Denver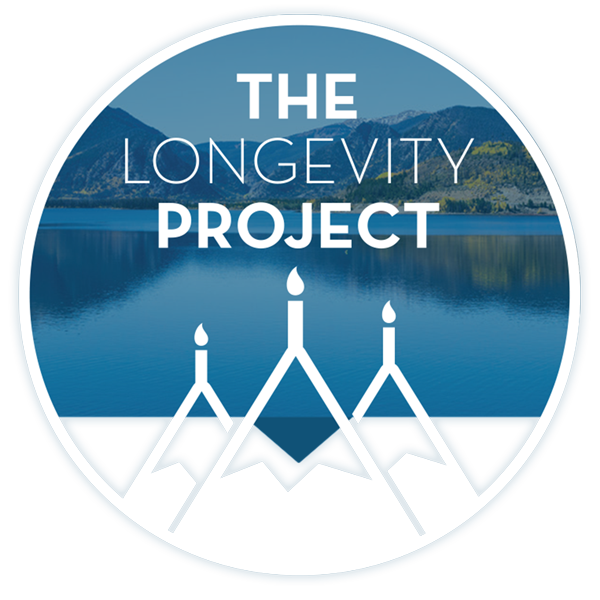 Participate in The Longevity Project
The Longevity Project is an annual campaign to help educate readers about what it takes to live a long, fulfilling life in our valley. This year Kevin shares his story of hope and celebration of life with his presentation Cracked, Not Broken as we explore the critical and relevant topic of mental health.
---
---
Visions Gallery – Morro Bay, Calif.The Inn at Morro Bay, Calif.The Cliffs, Pismo Beach, Calif.Laura A. Ball can be reached at 949-0555, ext. 619, or laball@vaildaily.com.Vail, Colorado
---
Support Local Journalism
---