Actors up the ante in 'Last Chance Harvey'
Stewart Oksenhorn
soskenhorn@aspentimes.com
Eagle County CO, Colorado

EAGLE COUNTY, Colorado " The times have not been especially kind to the professional fortunes of Dustin Hoffman and Emma Thompson. The two actors own four Academy Awards between them, but the most recent one is the Best Adapted Screenplay that Thompson earned for 1995's "Sense and Sensibility." The only Oscar nomination either has scored since then was Hoffman's, for "Wag the Dog," back in 1997.
"Which is criminal in a way," says Joel Hopkins, a 38-year-old London-born director.
Hopkins can imagine the atmosphere on the set of "Stranger Than Fiction," a 2006 Will Ferrell vehicle that had small roles for both Hoffman and Thompson. The film was well-received, but Hopkins could practically see Hoffman's anxiety build as the actor held his abilities in.
---
---
"Dustin " his energy is a full-on, consistent energy," he said. "And it's suited to being wanted on the set every day. I could imagine him being incredibly frustrated with a supporting role. He's used to showing up every day at 6 and going for it all day."
Hopkins has been the beneficiary of the more positive fallout of all that downtime. Though Hoffman might have stewed while waiting for his scenes, he also used the time to strike up a friendship with Thompson. So when Thompson agreed to star in "Last Chance Harvey," Hopkins' project about two people unexpectedly falling into a late-in-life romance, it was that much easier to get Hoffman as well.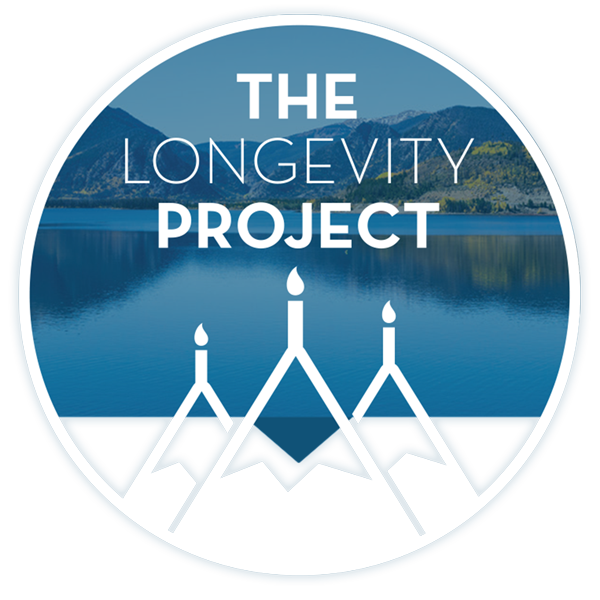 Participate in The Longevity Project
The Longevity Project is an annual campaign to help educate readers about what it takes to live a long, fulfilling life in our valley. This year Kevin shares his story of hope and celebration of life with his presentation Cracked, Not Broken as we explore the critical and relevant topic of mental health.
---
---
"They weren't as front and center, demanding leading roles. And because of that I could get them," said Hopkins, whose last film, 2001's "Jump Tomorrow," featured fine actors " but no movie stars. "I couldn't believe that. It's crazy that I got these two."
Watch "Last Chance Harvey," and you come away with the conclusion that Hopkins was not only fortunate to get two bona fide stars, but also to get two exceptional actors. The film gives Hoffman the sort of attention he craves; the film hardly ever veers away from Hoffman's Harvey Shine, a composer of commercial jingles who has fallen apart in romance and family relations, and is on the verge of doing the same professionally. Thompson " whom Hopkins calls "a bit more matter of fact" than her co-star " plays Kate Walker, who has accepted an intrusive mother and horrific blind dates as her lot in life. The two meet in London " where she lives, and where he is having a nightmare visit for his semi-estranged daughter's wedding " and over a few days awkwardly begin a relationship. The plot is elemental and predictable, putting the full burden on the actors to flesh out their characters.
Which they do. Hoffman and Thompson have both been nominated for Golden Globe awards for their performances. And Hopkins, who directed and wrote the original screenplay, confesses that he would not want to make such a film with actors of lesser caliber.
---
---
"I definitely think that would be true," he said. "It's not a huge story in terms of plot. It's character-driven, and hopefully the small changes these characters go through, in the hands of great actors, makes it watchable. It's a story that requires really solid performers to carry it."
Hopkins, however, fights off the idea that "Last Chance Harvey" is an actor's showcase. He says the emphasis on the acting "hopefully is not to the point of becoming disengaging."
At the same time, he is waging a battle on another front, against having the film be squeezed into the romantic comedy mold.
For the most part, it is a fair characterization. The story focuses tightly on the budding romance between Harvey and Kate, and while this is more of a dramatic story, there is a humorous touch to their dialogue. More significantly, there is a familiar, even comforting emotional and visual tone to the film.
But Hopkins points to elements " especially the ending, which is not out of a fairy tale nor a Hugh Grant movie " that upend the usual romantic comedy formula.
"What I look for, hopefully, is to walk that lovely balance between pathos and whimsy " not all light and airy, but to have weight behind things," said Hopkins, who attended New York University's graduate film program, and used the London setting of "Last Chance Harvey" as a reason to return to the U.K. to live. "This film, it's romantic and funny. But I think people will be disappointed if they think of it as a 'romcom.' I consider them to be a bit more bubbly, and in this film we get more tears."
Hopkins points to "Notting Hill," the 1999 hit starring Hugh Grant and Julia Roberts, as an example of what he wishes to avoid. "I'm not affected by these so much," he said. "It might touch my funny bone, but rarely does it touch the rawer emotions. I'm hoping we dip into a few moments" " he mentions Harvey's humbling, gracious speech at his daughter's wedding, a highlight of the film " "where you can hear a pin drop."
Also separating "Last Chance Harvey" from the typical romantic comedy is the age of his characters. These are people who carry more disappointment than hope with them.
"To me, older people are just inherently more interesting. More layers. To be blunt, more baggage," said Hopkins. "The whole point is to peel back these layers as they meet."
Still, Hopkins has no problem making broad, even simple, entertainment. "I'm not ashamed to be a populist. I like entertaining people," he said. And even less of a problem taking two movie stars and letting them shine.
"It's exciting to have people, fans of Dustin's and Emma's, how excited they were to see, especially Dustin, back to a performance that rates up there with his other great performances. To be part of that is humbling and exciting. You're watching the monitor and you go, "OK, I get it. Dustin and Emma are good, really good.'"
"Last Chance Harvey" shows Thursday, Jan. 1, at 5:30 p.m. at Harris Hall in Aspen as part of Aspen Film's Academy Screenings series. For a full Academy Screenings program, visit aspentimes.com/filmprogram.
---
Support Local Journalism
---