Anschutz Corp. among believers in Wyo. wind power
MATT JOYCE
Associated Press Writer

RAWLINS, Wyo. " The near-constant wind whipping across the rugged hills and ridges of southern Wyoming could soon power one of the world's largest wind farms.
Power Company of Wyoming, an affiliate of Denver-based Anschutz Corp., wants to build 1,000 wind turbines, starting a few miles south of Rawlins, and a power line that could export the electricity to the desert Southwest.
At a projected cost of $4- to $6-billion for the wind farm alone, the proposal is the biggest of Wyoming's burgeoning wind industry.
---
---
Power Company President Bill Miller said it only makes sense to pursue a project that's big enough to deliver cost-competitive energy to consumers.
"To do an economically viable project, you have to have scope and scale. It has to be something that will drive itself," said Miller, who directs The Anschutz Corp.'s natural resources division. "The faint of heart don't do this."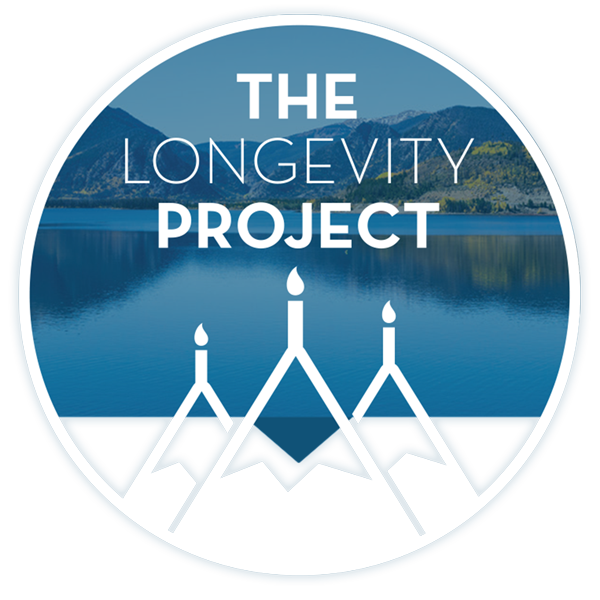 Participate in The Longevity Project
The Longevity Project is an annual campaign to help educate readers about what it takes to live a long, fulfilling life in our valley. This year Kevin shares his story of hope and celebration of life with his presentation Cracked, Not Broken as we explore the critical and relevant topic of mental health.
---
---
Wyoming has long been an energy state, drawing on its reserves of coal, gas and oil to help power the country. These days, with the Obama administration's emphasis on clean and renewable energy, developers are racing to harness Wyoming's ubiquitous wind.
The influx of wind developers has raised hopes for jobs and economic development, but has also prompted concerns about erecting hundreds of 230-foot-tall turbines on largely undeveloped land.
Locals and land managers, many of them veterans of the decade-long gas boom that brought a frenzy of development to Wyoming, point to the wind boom's potential downsides for wildlife, landscape vistas and local infrastructure.
---
---
"We recognize the good and the bad," Carbon County Commission chairman Terry Weickum said. "We're trying to minimize the ill effects by having (the wind farms) well placed. Of course we all in Wyoming live here for a reason, and one of those reasons is hunting, and so wildlife corridors and habitat are important."
The U.S. Department of Energy rates the wind resource of the high deserts and plains of southern and eastern Wyoming as being from good to superb.
Wyoming ranks 12th in the nation for its wind-energy production but has developed only about 1 percent of its potential wind capacity, according to the American Wind Energy Association, an industry group.
"What you need for a wind farm is to have strong wind and steady wind, and Wyoming has that," said Suzanne Tegen, an energy analyst with the DOE's National Renewable Energy Laboratory in Colorado.
Wyoming Gov. Dave Freudenthal recently likened the interest in Wyoming wind development to a "gold rush." But it's difficult to predict just how the wind boom will play out.
The American Wind Energy Association says the state's existing wind farms have a capacity of 775 megawatts. A megawatt is enough electricity to power about 225 to 300 households.
Steve Ellenbecker, energy adviser to Freudenthal, said there are more than 40 wind developers that have existing or proposed projects in the state.
Meanwhile, developers have also proposed seven power lines with a potential combined capacity of about 20,000 megawatts to export electricity from Wyoming wind farms, according to the Wyoming Infrastructure Authority.
So far, the Power Company's wind farm dwarfs any other proposals.
It's a big jump into renewable energy for The Anschutz Corp., which is owned by Philip Anschutz, the founder of Qwest Communications.
The Anschutz Corp.'s investments range widely, from cattle ranching to energy development, publishing, and sports and entertainment. Last year, Forbes magazine ranked Philip Anschutz as the 36th richest American with a net worth of $8 billion.
The Power Company's wind farm " known as the Chokecherry and Sierra Madre Wind Energy Project " would sit on about 154 square miles on the Overland Trail Cattle Company, a ranch that Anschutz Corp. has owned for 15 years. The ranch, which is located about 185 miles northwest of Denver, is comprised of private land mixed in a checkerboard with Bureau of Land Management and state lands.
The Power Company says the 1,000 turbines would generate between 2,000 and 3,000 megawatts of energy. By comparison, the world's largest existing wind farm is the 421-turbine, 736-megawatt Horse Hollow wind farm in Texas, according to the American Wind Energy Association.
A sister project, The Anschutz Corp.'s proposed TransWest Express power line would carry power " most likely from the wind farm and possibly other sources " from southern Wyoming to a Las Vegas-area substation. Miller, who also heads the TransWest subsidiary, said the line would cost about $3 billion to build. The company plans to begin holding public meetings on the project in conjunction with the BLM this summer.
The BLM is conducting an environmental study of the proposed wind farm. It will examine the wind farm's effect on everything from bats to big game, the nearby historical Overland Trail, the view from area towns and hunting access to public lands. The agency plans to make a decision on the project by early 2011.
Wyoming Game and Fish Department biologists say sage grouse, mule deer, pronghorn antelope, elk and a variety of raptors are some of the wildlife that live in the project area.
The project could face some environmental hurdles during the permitting process. The proposal calls for placing turbines within designated crucial winter range for mule deer and within the state's "sage grouse core areas," or areas Wyoming has identified as prime habitat that should be protected for the birds.
Erik Molvar, executive director of the Laramie-based Biodiversity Conservation Alliance, said the project should be modified to "make it a lot smaller and less intrusive and less impactful for sage grouse in order to minimize the controversy surrounding it."
Miller said the Power Company's plans are developing as it gathers data on the best sites for the turbines " both for wind potential and to avoid environmental conflicts. The company aims to begin construction in 2011 and achieve full production by the end of 2013.
"Our business is to build the best, most efficient, highest capacity wind farm that can possibly be built in this resource, while at the same time recognizing every one of the issues we have to deal with, whether it's antelope, sage grouse, cultural, the Overland Trail viewshed," Miller said. "We're going to impact every one of those things. But we're going mitigate to the extent we can."
The BLM officials who are analyzing the Power Company's proposal realize their work on wind development projects in the region has only just begun.
Patrick Madigan, field manager for the bureau's Rawlins Field Office, said he carries a map showing the placement of dozens of wind-measurement towers on BLM land around southeastern Wyoming.
"I take this map out with me to show anybody who will listen to me, basically, this is what's coming," Madigan said.
___
On the Net: BLM project site, http://www.blm.gov/wy/st/en/info/NEPA/rfodocs/Chokecherry.html
---
Support Local Journalism
---