Anti-truck brake law moves forward
Tuesday, the Vail Town Council – in a split, 4-3 vote – stepped closer to adopting an ordinance that would fine truck drivers up to $999, the maximum penalty allowable, for using engine-compression braking systems, commonly called "jake brakes," within town limits.
The action "sends a message" to the trucking industry "the town is serious" about reducing traffic noise, said the council members who supported the proposed ordinance – Mayor Ludwig Kurz, Mayor Pro Tem Rod Slifer, Greg Moffet and Chuck Ogilby.
"We've neglected to do anything for I don't know how many years, and I sense this effort too is going to go down in flames and it'll be back to talk therapy," Moffet said early in what became a rancorous discussion in which he appeared to be the ordinance's only supporter. "Nobody's ever going to take us seriously because we always fold and commission another study. We don't need no stinkin' study."
---
---
A matter of safety
I-70 descends about 500 feet in altitude from East Vail to West Vail, with another 500-foot drop coming before Eagle-Vail. The smell of asbestos brake pads and the sight of truck brakes smoking – or even on fire – are a relatively common sight, and runaway truck ramps are a feature of the local landscape.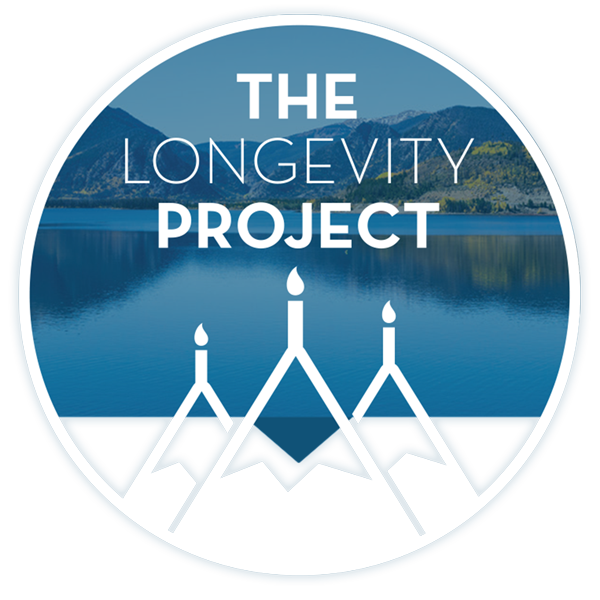 Participate in The Longevity Project
The Longevity Project is an annual campaign to help educate readers about what it takes to live a long, fulfilling life in our valley. This year Kevin shares his story of hope and celebration of life with his presentation Cracked, Not Broken as we explore the critical and relevant topic of mental health.
---
---
Truckers say they often use "the jake," named for the Jacobs Engine Brake, trademarked by Jacobs Vehicle Systems, to supplement the use of their wheel brakes – especially on long, downhill grades. Typically, a trucker negotiating Interstate 70 westbound turns on the jake brake at Vail Pass and leaves it engaged well past Vail – perhaps all the way to Avon, Edwards or even Eagle, they say.
The noise most people associate with "the jake" actually occurs when the trucker lifts his foot off the gas pedal, sending compressed air into the engine's cylinder heads and turning the engine into a power-absorbing air compressor, they say.
"Immediate and imminent danger'
---
---
The ordinance, if adopted by the council on second reading next month, would amend the town code, making it unlawful to use a "dynamic braking device" on any motor vehicle on I-70 within town limits "except for the aversion of immediate and imminent danger." Moffet appeared so determined to ban the use of such braking systems – which can create a loud, bone-shaking rumble – he even suggested removing the phrase about averting "immediate and imminent danger," calling truckers who truly must engage their jake brakes careless.
"They've got brakes, right?" he said. "If their brakes are smoking, they're driving carelessly."
Rancor ensued, indeed, led by Diana Donovan, who with fellow council members Dick Cleveland and Bill Jewitt voted against the measure. She called the ordinance "irresponsible," immature" and "foolish."
"It's a safety issue," she said. "This is unenforceable and it accomplishes nothing."
Cleveland agreed, saying the most effective way to tackle the noise problem is by lowering the 65 mph speed limit on the freeway through town.
After all, studies show the level of noise generated by a vehicle goes up dramatically with its speed; plus, if trucks were rolling slower through town, perhaps they wouldn't have to apply their jake brakes at the entrance to Dowd Junction, in West Vail,
"Speed's the problem. If they're doing the speed limit, they don't need jake brakes," said Cleveland. "Lower speed limits and radar will solve the problem. If we can do photo-ticketing for speeders, we can do it for noise violators."
Three loud years
Talk of doing something about traffic noise has bounced around the halls of the Vail Municipal Building since a study, released in December 2000, identified four sites in town that exceed the standard for traffic noise in residential areas, or 67 dB, set by the Federal Highway Administration. Those areas include:
– The Intermountain neighborhood in West Vail.
– An area bounded by the Roost Lodge and Timber Ridge apartments.
– The Sandstone neighborhood, north of the freeway.
– The area bounded by the Vail Village parking structure and the Tyrolean restaurant.
A number of methods for cutting the level of traffic noise have been considered, including:
– Constructing "sound berms," which has been going on in East Vail since before 2000.
– Controlling the speed of I-70 traffic, which is determined by Colorado Department of Transportation and the Colorado State Patrol.
– Changing the highway surface, largely a federal responsibility.
– Taking some sort of legal action against the Colorado Department of Transportation.
– Controlling vehicles themselves within the town's limits, something town leaders can act upon.
Suzanne Silverthorn, the town's public information officer, said Tuesday's vote is a sign Vail "is very serious about this issue." She and Zemler, meanwhile, are working to schedule a meeting of representatives from communities throughout the High Country before another meeting with the Colorado Transportation Commission later next month.
"We're moving forward on all cylinders," Silverthorn said. "And this council's action leaves all options on the table."
From a truckers point of view
The trucking industry apparently received the message Vail sent last month about a possible jake-brake ban through town, as two people were on hand Tuesday to monitor the Town Council's proceedings.
Edwin Havener, a trucker and president of Havener Trucking and Towing, based in Edwards, said he could not support any ordinance against using jake brakes or lowering the speed limit in town.
"Jakes aren't quiet; I won't argue that with you," Havener said. "But some inexperienced drivers have never seen these mountains before. They need the jake to keep their brakes available for a panic stop."
Havener said lowering the speed limit for trucks through town – while enforceable and perhaps more effective in reducing noise – would not only burden their business but create another yet safety hazard.
"Any time you have different speeds on the interstate, you get people in cars driving faster and running into the back of us," Havener said. "How much have we done to enforce the laws we already have?"
Also on hand was Patty Olsgard, a safety officer with the Colorado Motor Carriers Association, which represents the trucking industry in the state. She said some trucks are manufactured with automatic jake brakes that are engaged 100 percent of the time and cannot be disengaged, meaning even safe drivers technically would be in violation of the proposed ordinance.
"I suggest we enforce laws on the books already instead of passing even more," Olsgard said, referring to a state statute that fines truckers $500 if they tamper with or remove manufacturer-installed mufflers that bring the noise of jake brakes within federal standards. "Truckers without mufflers have actively engaged in removing them."
Havener, meanwhile, invited the council and its staff to ride along with him on a trip over Vail Pass "to see what we go through."
"I'm more than happy to help" he told town leaders in their quest for a quieter environment.
================
(((sidebar#2-428 words)))
Zemler offers options
Vail's new town manager, Stan Zemler, presented the council Tuesday with several options on which he's been working since he officially took charge Oct. 6 that could effectively reduce traffic noise on Interstate 70 through town.
The first option, which he did not recommend, includes passing the proposed ordinance banning the use of jake brakes, as well as pursuing three other methods for reducing highway noise overall:
– Reducing the speed limit for all vehicles on I-70 passing through Vail.
– Seeking out discussions with state and federal officials to secure funding for noise walls.
– Updating an ongoing study for burying I-70.
"Truckers are not the only violators," Zemler said. "By enacting this ordinance, however, truckers wouldn't cooperate and would even challenge us."
Zemler's second, recommended option – devised in extensive meetings with representatives from the Colorado Department of Transportation and the Colorado Motor Carriers Association – includes a "pilot decibel reduction project," a cooperative effort among the town, the state and the trucking industry aimed at identifying and quantifying maximum acceptable noise levels. The industry also would supply noise-monitoring equipment, and well as work with the town on developing an educational program to help truckers understand Vail's ordinance. The association already has volunteered to ask the state Legislature to tighten jake brake muffler requirements, as well as lobby for additional enforcement at the ports of entry along I-70.
Jim Lamont of the Vail Village Homeowners Association, a former Vail planner and a longtime observer of town government, said the council should follow Zemler's lead.
"Listen closely to the town manager. This is the first time I've seen a response from higher authorities," Lamont said.
More options, Lamont said, could include:
– Sending trucks that don't meet standards adopted by the town and the state to other routes across the country, such as I-40 in New Mexico and I-80 in Wyoming.
– Investing in technology that could both monitor and enforce compliance with local ordinances.
"We have an environment to protect and a community to protect," Lamont said. "Our communities are learning they need some sort of empowerment."
Most of the council members – while they apparently preferred the second option – ultimately decided to vote for the first one, saying they can always change their minds Nov. 18, when the ordinance should be up for final review. Meanwhile, Zemler is free to pursue all options.
"I've always believed there's more than one path," Zemler said after the vote. "Basically, they've asked me to continue to pursue everything and we'll leave the ordinance on the table."
---
Support Local Journalism
---