Are you better off not working?
Alison Miller
Vail, CO Colorado

EAGLE COUNTY" No matter how she calculated it, Ms. Cohen just could not afford to pay for child care for her son and work the full-time hours she needed to pay the rest of her bills.
By working as many hours as she could at $10 an hour, Cohen, who asked for her first name not to be used so she can't be identified by child welfare or the county, did not qualify for the Colorado Childcare Assistance Program which pays for a large portion of day-care bills.
"I had to work to pay my rent, but in order to get help with child care I had to reduce my hours to fit within a budget to qualify," Cohen said. "It's sad to say, but sometimes it is easier on a family's wallet not to work as much as you can."
---
---
A single parent with one child must make less than $2,111 a month to qualify for child care assistance, said Nola Nicholsan, who administrates the assistance programs for Eagle County. A family of four cannot earn more than $3,184, she said.
Early childhood funding approved Tuesday will make it easier to qualify for assistance, Nicholsan said. At the end of May a family of two will qualify with an income of $2,567, and a family of four can earn $3,872 a month and still get aid.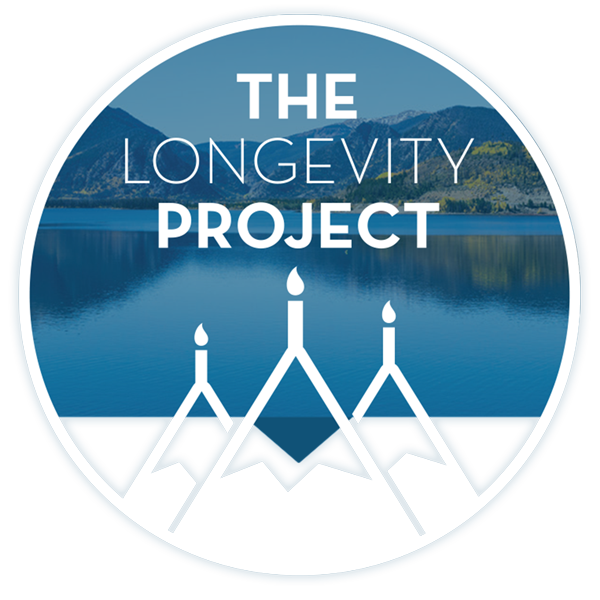 Participate in The Longevity Project
The Longevity Project is an annual campaign to help educate readers about what it takes to live a long, fulfilling life in our valley. This year Kevin shares his story of hope and celebration of life with his presentation Cracked, Not Broken as we explore the critical and relevant topic of mental health.
---
---
To qualify for food stamps, a family of four can only have $2,167 per month coming in, Nicholsan said.
Those salaries sound low, but the reality is that hard working people won't qualify, Cohen said.
"The more you work the less you qualify, even if it's the right thing to do," Cohen said.
---
---
Cohen said she struggled every day to balance her life as a single mother and to be a good employee.
"There were times when my boss pressured me to work hours that I just couldn't," Cohen said. "I had to be home at a certain time to be with my son after school. I couldn't afford the after-school program and they are only open until 5:45 anyway."
The after-school program at Meadow Mountain, where Cohen's son attends second grade, only operates a few days a week out of an elementary school in Vail and is $15 per day, Cohen said.
"If I had to work from three to five I was only making $23 before taxes," Cohen said. "The program cost $15 and then I had to pay for gas to get him in Vail. It was almost like I spent that extra time at work for no reason."
Cohen quit her job at Wal-Mart and found a new one at The UPS Store that gives her more flexible hours, she said. It's a move that others wish they could make.
"The job I have is the only one I can get," said single mother Roxanne Herrmann who works for a hotel. "I have to beg friends every day to watch my son so I can go do (my) job. It's long hours and hard, but I do what I need to."
In addition to supporting herself and her daughter, Herrmann sends money back to Mexico for her family to live off of, she said.
"I can not pay for child care if I have to pay for housing and to help family," Herrmann said. "I know a woman who has her (teenager) watch her baby so she can work at night after working all day. Money is money, we all need it."
Cohen and Herrmann are not alone in feeling like there are few viable options out there for single parents who want to work full-time but feel like it's easier not to, said Kate Forinash, director of Health and Human Services.
"I think there are a lot of people out there who struggle to make things work," Forinash said. "It's horrible to feel like you have no options and can't pull yourself up by your boot straps. Most people really do want to do that and just need some help to level the playing field. There is help."
But seeking that help can be a scary thing, Herrmann said.
"If anyone asks for help paying a bill, (child welfare) might think my daughter is not taken care of," Herrmann said. "I always make sure she is taken care of, trust me. Even if I have to work two jobs."
Cohen echoed Herrmann's concerns about child welfare becoming involved a single parent's life.
"My first priority is my son, and I have even taken in other people's kids to watch so the mom could go to work," Cohen said. "It's hard for single parents, because if (child welfare) even thinks something is going on they'll be there looking over your shoulder. Like single parents need more stress."
Child welfare in Eagle County rarely takes a child from a home, Forinash said. It has to be a serious situation for a child to be put in foster care, she said.
"If you need help, seek it," Forinash said. "We want to help you and make things easier so you can raise your child. We are supportive, not punitive."
Staff writer Alison Miller can be reached at 748-2928 or armiller@vaildaily.com.
---
Support Local Journalism
---