Arlo brings new stories to Beaver Creek
Brenda Himelfarb
Beaver Creek, CO Colorado

BEAVER CREEK, Colorado " There's no getting away from it. The man, Arlo Guthrie " who plays in Beaver Creek, Colorado Saturday " is synonymous with the song, "Alice's Restaurant."
For those who don't know the story, here's the short version. The long version " the song, that is " is between 18 and 23 minutes.
Once upon a time on a cold Thanksgiving Day in 1965, Guthrie and a friend went to visit Alice who lived in the bell-tower of a church with her husband, Ray, and Fasha, the dog.
---
---
"And livin' in the bell tower like that, they got a lot of room downstairs where the pews used to be in," sang Guthrie. "Havin' all that room, seein' as how they took out all the pews they decided that they didn't have to take out their garbage for a long time."
So Guthrie and his friend decided, "as a friendly gesture" to take the garbage to the dump. Because it was Thanksgiving the dump was closed, however, down the road they saw a pile of garbage at the bottom of a cliff and decided the throw the garbage there. Another few bags wouldn't matter, they thought. But they were arrested for littering, by Officer "Obie," as Guthrie dubbed him " and years later, Guthrie was deemed unsuitable for military service because he had a "record." To paraphrase Guthrie, it was decided that he wasn't fit to go to Vietnam and kill a bunch of people because he was a litterbug.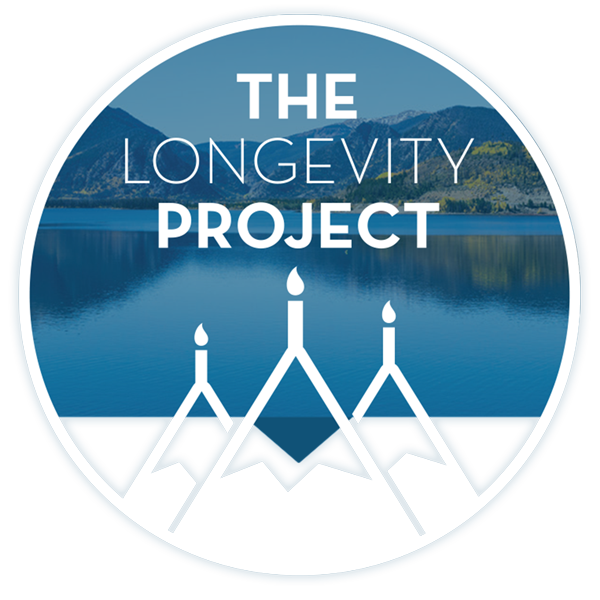 Participate in The Longevity Project
The Longevity Project is an annual campaign to help educate readers about what it takes to live a long, fulfilling life in our valley. This year Kevin shares his story of hope and celebration of life with his presentation Cracked, Not Broken as we explore the critical and relevant topic of mental health.
---
---
"Alice's Restaurant," became a symbol of the unsettled '60s and the song defined an attitude that was pervasive throughout the country for many years. That Guthrie wrote this classic was no surprise. Like his father, legendary singer, Woody Guthrie, Guthrie was ready to raise the social consciousness of his audience through his songs.
"There are a lot of young people out there doing the same kinds of things that we were doing years ago," Guthrie said. "They're meeting with others of like-mindedness and are fully engaged. They're more widespread. But in every little town, there are people doing wonderful things. That's a better scenario than thousands of people meeting in Washington, D.C."
Musicians from every genre including folk singer Pete Seeger, blues-man Mississippi John Hurt and contemporaries like Bob Dylan, Jim Croce and Joan Baez influenced Guthrie. He gleaned something from each of them and soon became a distinctive voice, a leading social and political commentator.
---
---
Over the years, Guthrie has toured throughout the world. In addition to being an accomplished musician who plays piano, six and 12-string guitar, harmonica and a cadre of other instruments, Guthrie is a natural-born story-teller who, much to the delight of his audiences, weaves his timeless anecdotes into each of his performances.
And his "Lost World" tour presents new stories.
"We're in a transition time in the world," Guthrie explained, "and there's so much we're leaving behind as we just venture off into the future. However, I'm looking forward to the future to find some of the 'stuff' that's been lost all this time. And so some of the songs are about those kinds of things."
But, Guthrie is not confined to the world of folk and rock. He created "Arlo vs. the Symphony," a program of symphonic arrangements of his songs, as well as other American Classics and has performed more than 40 concerts with 27 symphony orchestras throughout the United States. He also has his own record label, Rising Son Records, which holds his complete catalogue as well as those of family. And he's written an award-winning children's book, "Mooses Come Walking."
'Let it percolate'
In 1991, Guthrie bought the old Trinity Church in Great Barrington, Massachusetts " the very church that served as Alice and Ray Brock's home and which is now home to The Guthrie Center, named for Woody and Mazia Guthrie and the Guthrie Foundation.The not-for-profit interfaith church provides a wide range of local and international services from baking cookies for local service organizations to raising awareness and money for a cure for Huntington's Disease, from which Woody Guthrie died, to simply offering a place to meditate.
"The world needs a place like that in every town, a little place that's not in the hands of one particular faction," Guthrie said. "It's a 'bring your own God church.' It's good to have a tradition to come from, but at the same time, we need a place where people can bring their 'stuff.' And I'm doing my world of 'stuff' so I can pay for the church!"
Though the years, Guthrie's mission has remained the same. He's a musician, he's a philosopher " and, in the end, he is a songwriter with a purpose.
"While I'm on tour, I take everything in and let it percolate," Guthrie said. "When I get home, it all starts coming out in dribbles and drabs until they turn into songs.
"I'm one of those people who hasn't had to change. Thankfully, I have the same concerns. The same things that might have interested my father. There are some things that are universally always the same and that is how people are and how they value themselves. My father used to say that everybody had something unique to give to the world. There could be bad politicians but thank goodness for them. There's a value to everybody, even if you're in opposition to him. That kind of unique value is very much an American trait and this what we have to be reminded of all the time."
As it happens, Guthrie and his band will not be performing "Alice's Restaurant" at Saturday night's concert.
"We have so many people who have heard 'Alice's Restaurant' so often that they're sick and tired of it," Guthrie said. "There are other people who come to our shows and expect it. But you can't live the same ground hog day, half-hour movie of your life year after year, decade after decade. That would be insane. We're only putting it on the menu every 10 years. And the next time will be on our 2015 tour."
E-mail comments about this story to cschnell@vaildaily.com.
What: Arlo Guthrie's Lost World Tour featuring Abe Guthrie and The Burns Sisters
Where: Vilar Performing Arts Center, Beaver Creek
When: 7:30 p.m., Saturday
Cost: $55
More information: Call 970-845-TIXS or visit http://www.vilarpac.org
---
Support Local Journalism
---