Artist Eric Abraham returns to Vail
Cassie Pence
Vail CO, Colorado

VAIL, Colorado " Ask Eric Abraham why he's an artist and he'll rattle off a list of professions for which he's unfit.
"People took me skiing one time as a joke. So I couldn't become a ski instructor."
"I'm not going to lie, so I can't be a politician."
---
---
"I was interested in being a stock broker, but handling people's money is too much responsibility."
"Art," Abraham concludes, "is the easiest thing I could do."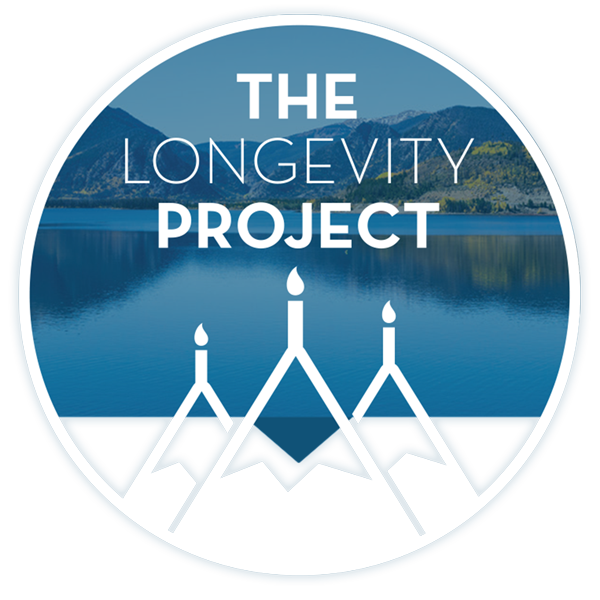 Participate in The Longevity Project
The Longevity Project is an annual campaign to help educate readers about what it takes to live a long, fulfilling life in our valley. This year Kevin shares his story of hope and celebration of life with his presentation Cracked, Not Broken as we explore the critical and relevant topic of mental health.
---
---
His explanation, of course, is tongue-in-cheek. Take one look at Abraham's intricate ceramic sculptures and it's clear this man was born to create. His sculptures are fanciful and wild with imagination. They depict dream-like worlds where pigs in hats fly and robots drink martinis. His art, in fact, is quite the opposite of "easy."
Abraham's sculptures " whether attached to a mirror or shaped into a goblet " spill over with detail. It's the kind of complexity that invites viewers to rediscover the piece over and over again. The first time around, for example, you might have missed the joke. Abraham injects wit into all his pieces, like his fairy tale-inspired mirror called "Did Humpty Fall " Or Was He Pushed " Only the King's Men Know." It's complete with the egg-man and his yolk.
"Other potters do the straight stuff much better than I can, so I'll let them do it," Abraham said. "There's that old saying: 'A pot without a soul is just clay around a hole.' You see a lot of that around " well done clay around a hole."
---
---
'The king of clay'
Abraham works mostly in porcelain, "the king of clay," as he calls it, because in 1985, he realized he needed porcelain's natural white hue to achieve bright colors. His creative process begins with a big lump of clay, he carves it, adds to it, carefully cuts and slices, and then he sculpts all of the animals and characters he later attaches from scratch.
For his larger pieces, like his whimsical bathroom sink and mirror sets, he begins with a drawing, a simple jumping off point. For some of his work, he draws directly on the clay with colored pencil.
Sketching was Abraham's original medium. As a child he spent hours drawing. Both of his parents were artists. He continues to do three-dimensional drawings on illustration board, but he's really smitten by clay's plasticity and unlimited possibilities.
"Some people make the process of clay really intense. I try to keep that in the background," Abraham said. "I am not a glaze technician. I buy my clay ready mixed. My colors come out of the bottle. I buy it and make art, rather than spending my time making my materials."
Abraham travels to Vail for a weekend of shows today and Saturday at Dan Telleen's house and on Sunday at the Vail Farmers' Market. The sale is a fundraiser to help Abraham buy the upstairs of his home. Telleen is the owner of Karats gallery in Vail and an old friend of Abraham's.
Abraham lives and has his studio and gallery in a 6,000-square-foot ex-Chevrolet dealership building in downtown Lucas, Kansas. The upstairs has always been owned by the Masonic Lodge, but now the group wants to sell it, and Abraham needs $7,000 to buy it.
"Eric is a great artist, but not the greatest marketer," Telleen said. "I'm hosting two shows at my house to help Eric buy his building. It will be like a Tupperware party, and if people can't make it, they can call me at the store and tell me how much they would like to spend to help Eric."
A SummerVail reunion
The Vail shows are a homecoming for Abraham, who in 1971, along with local artists Randy Milhoan, Jim Cotter and Telleen, helped to start SummerVail Workshop for Art and Critical Studies. SummerVail Art Workshop, as it was called, was an intense program similar to Aspen's Anderson Ranch, where accomplished artists would take up residency in Vail and teach classes.
"It was an incredible workshop, one of the best in the country," Milhoan said. "It started at about the same time as Dave Chihuly started his workshops in Seattle. We had the best metalsmithing program, literally, in the world."
Abraham remembers the workshop's humble beginnings. He was paid $125 a week, plus free food and board, to come teach for the summer, and he did it for 12 consecutive summers.
"There were really neat people, who partied quite hardy, too. There was a keg going every night," Abraham said. "Most of my life is directly influenced from those workshops, the people who I met and so on."
Milhoan, who was director of the workshops, said people will really enjoy meeting Abraham, and for those who already know him, it will be a SummerVail reunion.
"He's really funny and kind," Milhoan said. "He hasn't changed an iota since I met him in 1964. He's still in the the same blue denim shirt and jeans," Milhoan said.
Even his style of art has changed little since Abraham started sculpting 50 years ago, Milhoan said. That kind of continuity creates an enormous body of work that Milhoan suspects will be quite valuable. Milhoan has always been drawn to Abraham's style. It reminds him, he said, of folk art, a genre for which he has much affinity.
"He drove the ceramic instructors crazy, always making sculpture and funky pots, not really too concerned with classic form," Milhoan said. "His style his whimsical and fanciful and funky. I think he's really an interesting artist."
Cassie Pence is a freelance writer based in Vail.
---
Support Local Journalism
---