Aspen City Hall has gourmet budget
ASPEN, Colorado " Meals at high-end dining establishments such as the Palm Restaurant in Denver and downtown Aspen's Little Nell hotel were just some of the expenses the city of Aspen accrued in food bills that climbed to more than $250,000 in the last two years.
In 2007, city employees spent $114,519 on dining and food, and in 2008 that figure reached $139,880. Taxpayers footed the bill, based on city finance reports that track commercial card transactions.
This year, food expenses will drop significantly " $24,340 is budgeted for 2009, although many meals will be charged in other line items across various departments, according to City Finance Director Don Taylor. The cut is part of wide-sweeping reductions the city government is making to this year's budget because of the recession.
---
---
Many government employees have what's known as a "Purchasing Card," which serves as a debit card that draws money out of the city's accounts. Those transactions are charged to various departments whose employees use their P Cards for meals.
The commercial card expense reports capture most of the meal charges, but not all of them. Some food providers bill City Hall, and those expenses are paid through accounts payable. And some eateries don't take plastic and city employees are reimbursed for those transactions.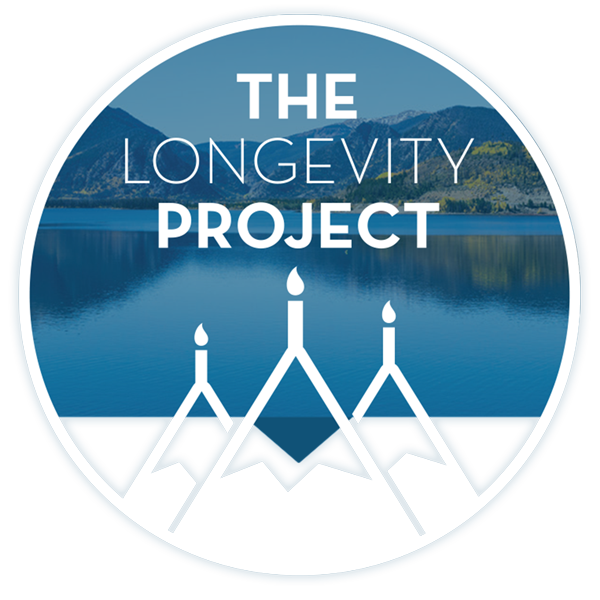 Participate in The Longevity Project
The Longevity Project is an annual campaign to help educate readers about what it takes to live a long, fulfilling life in our valley. This year Kevin shares his story of hope and celebration of life with his presentation Cracked, Not Broken as we explore the critical and relevant topic of mental health.
---
---
The majority of the transactions were to feed residents who volunteered their time to sit on task forces, boards and commissions, said City Manager Steve Barwick.
The bigger expenses, which hover between $500 and $2,000, presumably went to larger public gatherings, such as open houses for certain government projects, or the planning for the redevelopment of Aspen's Civic Center known as the "ZG Master Plan," and public surveys asking residents' opinions for the Aspen Area Community Plan update.
Aspen City Council members also eat on the city's tab on their dinner breaks during public meetings. Last Monday, a handful of elected officials and city staff, along with members of the press, feasted on ribs, chicken, beans, coleslaw and Texas toast brought in by the Hickory House.
---
---
Last summer, when city officials were on a public relations campaign over costs associated with Burlingame Ranch, they came to The Aspen Times office with food from the Big Wrap. The editorial board and some staff members ate lunch on the taxpayers' dime.
Barwick said feeding people is an incentive for them to show up, or an inexpensive way to show appreciation for being involved.
"It's one tenth of 1 percent of our expenses," he said. "Is that a normal expense for a business in this town? I don't know."
Barwick said a typical meal expense is that of a last-minute meeting recently held over the lunch hour between a group of Aspen Ice Garden users and city officials. The two parties were hashing out a deal to lease the facility instead of shutting it down this summer as a cost saving measure. Barwick ordered pizza for the group.
"It's a partial inducement for people to participate," he said. "But it's also an obvious candidate for cuts … I've been doing this for 25 years and meals are the first to be cut and the first to be restored because we get complaints from volunteers."
LJ Erspamer, a volunteer member who chairs the Aspen Planning and Zoning Commission, said he recently asked the city clerk's office to pare down their meals, which were sometimes too much for the number of people.
"Half the food is not eaten," he said.
Erspamer added that it bothered him that a special meeting regarding the ZG Master Plan was recently held at the Aspen Institute with an elaborate spread.
"We said 'no more off sites,'" he said. "That level of consciousness is not there [in City Hall.]"
Fine dining
At the Palms Restaurant in Denver on Feb. 5, 2007, a city employee using a P Card spent $220. That same year there were six transactions at Montagna, The Little Nell hotel's high-end restaurant, that total $1,395. One transaction equaled $886 on Dec. 5, 2007.
In 2007, two dinners at L'Hostaria totaled $418; one dinner at Matsuhisa cost $300; $200 at Takah Sushi and two meals at The Tavern at the base of Aspen Mountain cost $222.
In 2008, city officials dined at Campo De Fiori three times which totaled $1,070; four dinners at Lu Lu Wilson came to $1,033; and three meals at Montagna cost $253. On Jan. 12, a city employee charged $100 at Pinons for dinner.
Four days later, $1,325 was charged at Russets in Carbondale. And on Jan. 29, 2008, a city employee charged $162 at Rustique Bistro. Two occasions at Ruth's Chris Steakhouse cost the taxpayers $655 and an outing Feb. 28, 2008 at Takah Sushi cost $450.
Breaking it down
In 2007, nearly $70,000 was spent at eateries. Fast food, like Wendy's and Dominos, accounted for $11,855. Grocery store spending was $30,975 and $1,045 was spent on frozen meats, including purchases at the Butcher's Block. Bakeries and candy and nut stores accounted for $231. Miscellaneous spending was $1,044 in 2007.
In 2008, almost $90,000 was spent at eating places. Fast food spending totaled $10,234 and grocery stores was at $35,260. Frozen meats accounted for $1,714, and candy and nut stores received $1,127 in public dollars. Bakeries accounted for $132 and miscellaneous spending was $1,317.
Favorite haunts
There is an argument to be made that city spending generates sales tax revenue and supports local restaurants, with some getting the pork more than others.
City officials clearly have their favorites.
In 2007, city employees made a total of 103 transactions at the Cantina, totaling nearly $6,000. In 2008, there were 72 transactions at the Cantina, totaling roughly $5,535.
In 2007, there were 44 transactions at Gusto Ristorante, totaling nearly $3,000. The next year, city employees spent $2,037 at Gusto on 31 occasions.
The Hickory House registered more than $5,000 in 44 transactions in 2007, and $4,000 in 30 transactions in 2008.
There were 62 transactions at Specialty Foods of Aspen in 2007, totaling almost $6,500 and in 2008, 24 visits totaled $2,700.
In 2008, city employees went to Jour de Fete 67 times and collectively spent nearly $10,000.
In 2007, Zele, which is located directly across from City Hall, made nearly $5,000 on city spending. In 2008, there were 53 transactions totaling nearly $5,000.
Also in 2007, Shlomo's on the Green, the restaurant at the city-owned golf course, brought in nearly $6,000 on food for public employees. In 2008, city employees spent nearly $2,000 in transactions at Shlomo's. When Shlomo sold the business and it became Red Mountain Grille, city employees went there 27 times, spending just over $3,000.
Asie is another favorite among city employees, and their regular patronage apparently prompted a guerrilla marketing move last week when a restaurant employee went into City Council chambers before a meeting with fliers and menus touting a three-course lunch special for $14.
On any given day, a person could theoretically eat on the city's tab depending on how many meetings or volunteer gatherings are being held.
Two Aspen residents, Marilyn Marks and Andrew Kole, who have both served on citizen task forces, went in front of the City Council this past fall and asked that meal spending be curtailed.
Tabulating the big tabs
There are big tabs at various restaurants in both years, which were presumably spent on large gatherings and public events.
On Sept. 30, 2008, a tab was rung up for $1,004 at the Red Mountain Grille. There were plenty of small tabs there as well, which, based on the relatively low dollar amount, appear to have fed just one employee, or a few, at a time.
Large bills were paid at local caterers, including $495 on Oct. 27, 2008 at Franck Thirion French Pastry and Cafe at the Aspen Airport Business Center and $2,000 at Future Champs on Aug. 15, 2008. More than $1,000 was spent on two occasions last September at Eco Godness Edibles.
Hefty tabs were paid at the Hickory House last year as well, including ones for $491 and $552. At Jour de Fete, tabs were paid as high as $490. Zele brought in $1,228 on April 25, 2008 and on Oct. 3, 2007, a $1,077 tab was paid.
On Nov. 12, 2007, $1,000 was spent at Bumps restaurant at Buttermilk and $2,234 on Dec. 3, 2007.
Also in 2007, a $600 tab was paid at Asie on July 25, as well as a $493 bill on Jan. 8, 2007 and $305 on March 12, 2007.
---
Support Local Journalism
---