Author David Wroblewski answers 7 questions
Stephen Bedford
Vail CO, Colorado

EDWARDS " Most first-time novelists are lucky to cause a ripple with their debut work. Then there's the curious case of David Wroblewski, a Denver-area software designer whose rookie novel "The Story of Edgar Sawtelle" is unquestionably the breakout book of the summer.
"The Story of Edgar Sawtelle" seems to be the perfect storm of literary success, a convergence of fawning reviews from national media outlets, rapturous reviews from writing icons (Stephen King and Richard Russo to name two), deafening word-of-mouth buzz and an engaging personality behind the magic. Perhaps not since Khaled Hosseini released "The Kite Runner" in 2001 has a debut captured so much attention (Sawtelle is currently No. 6 on The New York Times bestseller list).
With nods to "Hamlet" and "The Jungle Book," Wroblewski crafts a story that on the surface is about a boy and his faithful dog, but spills into the genres of family saga, suspense, coming-of-age, and the supernatural; all told with a welcome, heartfelt voice.
---
---
David Worblewski: Well, I'm not sure I know that even now. Certainly, every stage in the writing and publication process has seemed like a natural outgrowth of the last. If there was one moment that felt transformational, it was in December of 2006, when Edgar's story was accepted for publication by Ecco/HarperCollins. THAT felt revolutionary — there was no longer a question of if this novel would be published, but when. We ended up rearranging our plans for the whole year of 2007 to accommodate the editorial work, and things have never gotten less busy, really, once that happened.
But now there is a new book to write, and that requires time alone in my office, in a quiet house, tapping away at the keyboard and mumbling and pacing. Kimberly [McClintock, a Denver-area writer and Wroblewski's partner] is at work finalizing a manuscript of poetry. I expect that, as much as possible, we will return to our routine of writing in the mornings and talking about it in the evenings. We lead very quiet life, and we border on superstitious about preserving it.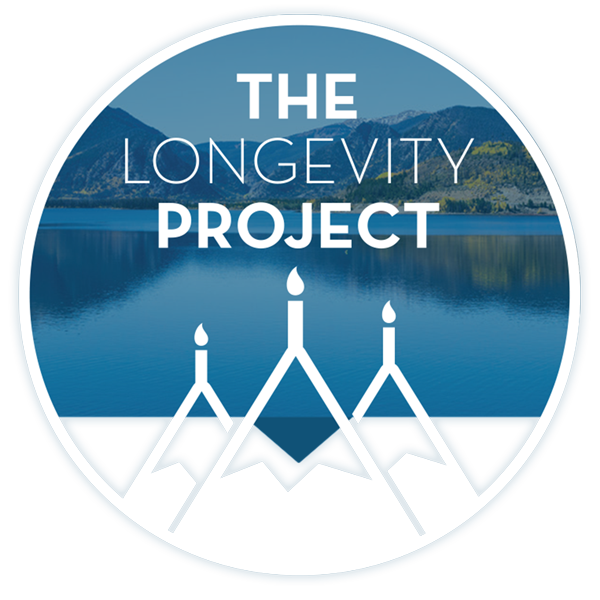 Participate in The Longevity Project
The Longevity Project is an annual campaign to help educate readers about what it takes to live a long, fulfilling life in our valley. This year Kevin shares his story of hope and celebration of life with his presentation Cracked, Not Broken as we explore the critical and relevant topic of mental health.
---
---
DW: I doubt any writer understands exactly why certain stories speak to them deeply.
We can guess, but it is only a guess.
I began writing Edgar Sawtelle with Hamlet in the foreground of my imagination, but also knowing that it was my job to subvert any simple equation between the two. I understood some of how to do that — look for the white space in Hamlet's story, change proportion and emphasis, drop, add, or merge characters, play with sequencing, and so on.
---
---
But I also discovered, as I went along, that I was interested in drawing more broadly on Shakespeare — more than a single play. I became especially interested in how the stories in the plays so often feature the elements — wind, rain, fire — as gigantic force: Lear on the heath, with thunder crashing around him, Prospero conjuring up a storm, Hamlet in dank Elsinore. And I was a farm kid, I'd spent time in the basement waiting for tornadoes to pass over. I knew that weather and nature really do shape lives.
So when I look at Edgar's story now, I see bits of MacBeth, Lear, Hamlet, and Romeo and Juliet, maybe even a trace of Iago. And there is Mowgli, of course, whose stories I grew up reading. But it is mainly Edgar's story and no one else's, less a revenge tale than a tale about a boy and his dog, (which is to say, a love story) and a meditation about the nature of loyalty and familial allegiance.
DW: Far too many to list here, but I'll call out one writer as an example. William Maxwell had a huge impact on me, especially his beautiful novel So Long, See You Tomorrow, which I consider one of the masterpieces of 20th century fiction. His short story The Thistles in Sweden is another nearly perfect work.
Although Maxwell is known in writing circles as a longtime editor of the "New Yorker," he was a midwesterner through and through, born and raised in Illinois. He had an elegant writing style. His stories can be so quiet and gentle, and yet ferocious in their way, with amazing scope and ambition. He cared deeply about family life, and the mysteries to be found there.
DW: The decision, like so many others in this novel, arose organically. I noticed at one point that when people read passages involving the dogs, passages that didn't mention their breed, they brought all sorts of associations to the story based on their past experience. In essence, they invented the dogs for themselves. I liked that very much, and decided to make it a cornerstone of the book.
After that, it was a question of craft: how could I tell the story so that the idea of a fictional breed remained believable, while still supplying enough detail to make the dogs seem real? I began researching past efforts at breeding dogs for behavior, and found two that were especially interesting. One was the Fortunate Fields project, as documented in the 1934 book Working Dogs, and the other was the work of Scott and Fuller, documented in their 1965 book Genetics and the Social Behavior of Dogs.
DW: Here's the thing. I wasn't rushing to get the book done in order to publish it, though of course I wanted that as much as any writer would. Fundamentally, I knew that the most important job of a first-time novelist is to learn from the experience — to discover the essentials of the form.
Since I'd already had a long and satisfying career making software, I'd learned some of the broad lessons of craft — that good results come from many drafts, and not from the inspiration of a moment, how important it is to pay attention to the half-made thing to see what it is good at being, and isn't so good at being that every made thing has it flaws, which are also sometimes its strengths.
So I was willing to go slow, let this book be the story I was interested in telling, and let the writing take as long as needed to take. It may sound funny to say now, but I really didn't know if Edgar's story would ever be published.
I'm not sure I can offer much useful advice that hasn't been repeated hundreds of times. Learn your craft. Get good at making sentences. Stick to the daily writing. Find readers you trust and listen to what they tell you about your story. Most of all, get that first draft done. The first draft is the raw material of writing. Make the best raw material you can, then be prepared to change it. Don't mistake the first draft for the final product.
I might add one more thing: it helps to learn some OTHER kind of making. It doesn't matter whether it is glassblowing or origami or the woodwork — but learn it as a craft, as a thoughtful mastery of the tools and materials, because there are lessons best learned in several modes. In my case, I also make software and black and white photographs. I'm much better at each of these activities because of what I've learned from the others.
DW: Well, I'm not trying to construct a big secret about Lola, I just want to give readers a chance to meet and invent the Sawtelle dogs on their own terms, using their own imagination. That was the point of making the breed fictional, and I don't see any reason to interfere with that. I think it would be natural, though mistaken, to think I modeled the Sawtelle dogs after Lola.
I happily talk about anything else when it comes to Lola. She's a big girl, wonderfully perceptive, great in the house, but stubborn as can be outside.
We integrate training work into our daily walks, and have improvised a little agility course in our neighborhood, consisting of benches and playground equipment.
She'll sleep through thunder, lightning and fireworks, but the one thing that scares her is the wind.
DW: I can't wait for an ordinary day — talking and reading and engaging in exotic acts like grocery shopping. Or eating a regular dinner (we make the most fantastic dinner salads.) Best of all, a night spent just hanging out with Kimberly, along with our Lola and our cat Mitsou, watching a movie. I travel okay, but I'm really, really good at being home.
What: Meet David Wroblewski, author of "The Story of Edgar Sawtelle"
When: Wednesday, 6 p.m.
Where: The Bookworm of Edwards
Cost: $20, includes wine and appetizers
More information: Call 970-926-7323
---
Support Local Journalism
---