Behind the Scenes: Anatomy of a wine dinner
Suzanne Hoffman
Behind the Scenes
Vail, CO Colorado

History tells us ancient Romans gathered to imbibe copious amounts of wine and food, so much so that those bacchanalian events got a little out of hand, giving rise to orgies. Maybe, maybe not, but it's logical to think so.
I'm not quite sure how so much discussion about food and wine pairings occurred, but we do have early oenophiles like the Romans to thank for developing the culture of wine. Although modern wine dinners are not quite that extreme, these hybrid seminars and dining experiences are expanding across the globe as a favored marketing tool for wine and spirits producers.
Vail Valley wine events are increasingly popular, both as dining experiences and fundraising opportunities. Local charities seek out donations from chefs for private in-home dinners. Restaurants such as Ludwig's at the Sonnenalp, Vin 48 and Zino Ristorante regularly hold wine dinners featuring winemakers and brewers. Vin 48 leads the pack with 20 to 30 wine and spirits events a year.
---
---
Even distillers are getting into the act. At a recent dinner at Ludwig's, executive chef Steve Topple meticulously paired hors d'oeuvres and courses with Glenmorangie single malts, including a pre-release taste of Missouri Oak Reserve.
Director of distilling and whiskey creation Bill Lumsden's entree-course presentations included fascinating information about the history and distilling of each scotch. His repertoire of naughty Scottish jokes, combined with single malt tutorials, enhanced our gastronomic enjoyment of the event.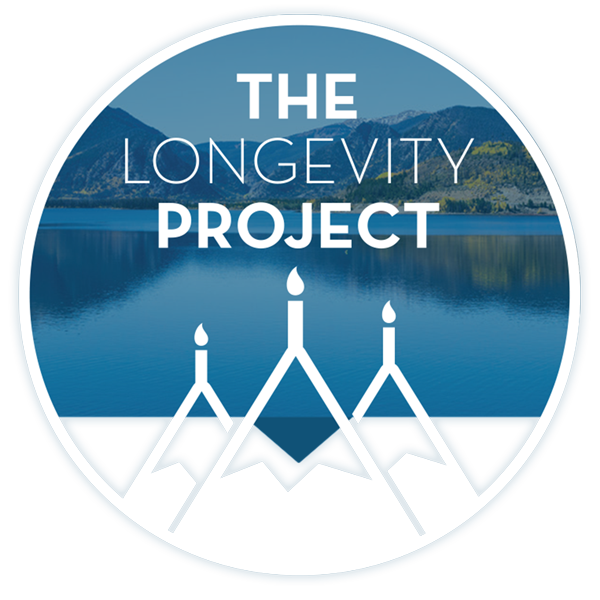 Participate in The Longevity Project
The Longevity Project is an annual campaign to help educate readers about what it takes to live a long, fulfilling life in our valley. This year Kevin shares his story of hope and celebration of life with his presentation Cracked, Not Broken as we explore the critical and relevant topic of mental health.
---
---
One thing I learned was that adding a little water, just a splash, to our glasses "released the serpent" from these beautiful spirits. It seemed heretical to put water into 18-year old single malt, but it coaxed previously undetected aromas and flavors from the spirit. Expand your horizons and try it sometime. This is one serpent you will like!
Winemaker dinners present great opportunities for everyone involved. Chefs get to stretch their creative legs, designing unique pairing menus that please both palate and eyes. Winemakers are able to meet face-to-face with the most important raters of their wines – consumers.
Restaurants use these events as marketing opportunities. Most of all, guests can satisfy their thirst for information while tasting wines they may or may not have experienced before, paired with dishes specifically created to show the wines' beautiful qualities.
---
---
Although winemakers enjoy leaving their toils of winery days (and nights) to travel and meet with people who sell and enjoy their products, it can be an exhausting part of their work. Itineraries are the domain of importers.
For example, the upcoming trip to the U.S. for winemaker and owner of Cantina del Pino in Barbaresco, Renato Vacca, takes him through five states in 20 days. Winemakers' days on the road are filled with commercial tastings for sales representatives and wait staff in addition to wine lunches and dinners for consumers.
When Jeffrey Chilcott, cellarmaster and Anglophone marketing wizard for Barbaresco's Marchesi di Gresy, isn't busy in the winery, he's often on the road promoting its stellar wines. His vast knowledge of the wines he nurtures each year is equaled by his knowledge of the best pairings for any given wine. Chilcott doesn't like to limit the pairings to Piemontese food. Since the wines are being sold across the globe, with an expanding presence in the Chinese market, Chilcott likes to taste wines paired with cuisines of end-user countries, such as Chinese and Thai dishes – which brings me to pairing.
You wouldn't drink iced tea with caviar, would you? So I'm vexed when organizers of culinary festivals choose wines to pair with guest chefs' cuisine based on commercial reasons and not on the most suitable wines available. These dinners can be quite expensive, so, for example, it is not an optimal experience to have four courses best suited for whites served with reds. I get it. Organizers need to be good to their sponsors and advertisers. I know commercial considerations are important in organizing any event, but there is a limit when it impacts the quality.
For some restaurants, a happy marriage of food and wine is of utmost importance. Vin 48's Greg Eynon and executive chef and partner Charles Hays take time tasting the proposed wines and designing courses suited to extract the best from both.
Zino Ristorante executive chef and partner Nick Haley likes to take a walk out of his comfort zone when he designs his unique pairing menus. Although not always able to have access to the wines beforehand, Haley and restaurant partner and general manager Giuseppe Bosco who oversees the restaurant's eclectic but Italian-centric wine list, seek as much information as possible to create an enjoyable epicurean union.
Some chefs don't agree with me on the importance of meticulous pairing. However, having experienced Topple's mastery of pairing single malts, I believe there is a valuable return on investment of time, energy and product. It takes weeks to plan and prepare the dinner and years to create the wine, so why not make the effort to bring winemakers, sommeliers and chefs together to create the best visual and gustatory pairing experience possible?
I thought that as long as I'm stepping out onto the slippery slope of personal opinion, I'd close with a few perhaps provocative thoughts on proper wine dinner etiquette, gleaned from my experience as a wine importer and working behind the scenes at events.
Most oenophiles are familiar with the routine at wine dinners, but some are not. There are just a few basics I thought I'd mention that might make your experience more pleasurable.
Starting at the beginning, arrive on time. Chefs spend a great deal of time preparing for these events, so honor their labor with prompt arrival. Not too early, not too late.
Perfume or aftershave is great for giving yourself a signature scent, but wines also have their own signature scents that are important for the complete enjoyment of the tasting experience. Accordingly, it's a good idea to forego that extra mist of cologne while dressing for the event. Your dining partners' olfactory systems will work much better if you exercise scent restraint.
Don't eschew sharing a table with strangers. If you don't want to share a table, winemaker dinners may not be for you. Restaurants generally arrange communal tables and either have completely open seating or assigned tables. Conversation with new acquaintances that revolves around the food, wine and recent or planned trips to wine countries can enhance the experience. Issues like the flavors of the wine as it moves over taste buds just stimulated by a bite of the chef's paired dish, the aromas and color of the wine and so on, make for a gratifyingly instructional experience and a welcome break from the "real" world.
Meeting creators of wines and spirits is a special opportunity. Wine enjoyment is such a subjective experience, and knowledge of a particular wine's origins can be an important component in that enjoyment. So choose events carefully, arrive on time sans musk or flower fragrances and enjoy the company of fellow oenophiles as you soak in the knowledge winemakers love to share with their clients.
Suzanne Hoffman is a local attorney, chambellan provincial of the Southwest Region and bailli (president) of the Vail chapter of the Chaine des Rotisseurs. Email comments about this story to cschnell@vaildaily.com.
---
Support Local Journalism
---