Bellies are sacred in Vail Valley
Nicole Inglis
Vail, CO Colorado

VAIL, Colorado "-The swollen, pregnant belly is a powerful symbol of fertility and motherhood. In Eagle-Vail, Keri Hays' dining room table is adorned with six plaster casts of pregnant women's torsos, some decorated with metallic texture and others painted in soft, earthy tones.
And though each cast embodies the unique story of the woman who modeled for it, they all feature the full, round belly.
Michelle Siemer is standing next to the casts with Hays Sunday afternoon, pointing out the features of each one and playfully guessing which torso belonged to a friend. Siemer is 32 weeks pregnant, and with Hays help, she is about to help create one of her own plaster pieces. It will be Hays 14th belly cast.
---
---
Three of the casts on the table belong to Hays, who made them of herself to preserve the memory of her pregnancies. The rest are of friends and clients of Sacred Belly, Hays artistic business that helps women create keepsakes of their pregnancy.
"I was just amazed that my body could go through that," she said. "I just love looking at it every day. I wanted to help other women do it because it's not easy to do alone. Pregnancy is something that happens only a few times in a lifetime. And some people only want one child, so it is a really special time."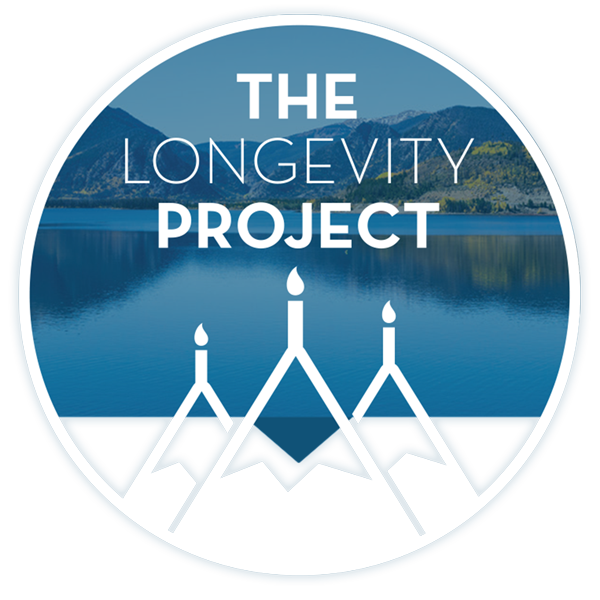 Participate in The Longevity Project
The Longevity Project is an annual campaign to help educate readers about what it takes to live a long, fulfilling life in our valley. This year Kevin shares his story of hope and celebration of life with his presentation Cracked, Not Broken as we explore the critical and relevant topic of mental health.
---
---
Hays said that she had heard of belly casting when she was pregnant with her first baby, Savara, who is now 4. She ordered a kit and had her husband help her with her first cast: a bronze version of her torso and upper legs that now hangs in their bedroom.
When she was pregnant with her second daughter, Mia, she took six body casts of herself throughout the pregnancy and decorated them, wanting to remember the journey since she knew it'd be her last child. She said she likes to compare the casts from her first and second pregnancy.
Making a belly cast is a relatively quick and painless process. Hays uses the same kind of medical gauze used to make casts for simple broken bones. When dipped in warm water, the plaster is activated and sticks easily to skin. By the time Hays puts the finishing touches on someone's lower belly, the plaster around their shoulders has already dried.
---
---
The process itself is a fun way to pay homage to your body, Hays said, and it's common for women to bring their partners with them to help with the casting.
"I had a husband in here who said, 'This was the most fun I've had in a long time!'" she said.
Hays job is to facilitate the process by providing artistic insight. In reality, however, the woman and her body are the essence of the art.
Once the cast is complete, Hays uses joint compound to smooth over the gauze pattern, creating texture and a base for painting or other kinds of decoration. Sometimes her clients have their other children decorate the belly with their hand prints.
Back at Hays home, Siemer is kneeling down in a dimly lit guest room. It looks like she is wearing a chalky white T-shirt, and as Hays gently smooths the warm gauze onto her skin, the women talk about their children and the trials and pleasures of creating a family.
Siemer joked about her eldest son's enthusiasm for the arrival of his baby sister, to be named Charlie (short for Charlotte).
"Graham was really mad that the clothes we bought for the baby weren't girly enough," Siemer laughed. "I think he's designated himself the official toy-picker for her. He wants to pick out all the dolls and stuff."
As Hays checked to see how the plaster was drying on Siemer's belly, she asked where the baby was positioned.
"She's down low somewhere," Siemer said as she touched the spot where her unborn daughter lay.
As Hays removed the plaster from Siemer's torso " the gauze leaves only a little residue behind " the model's eyes widened as she admired her cast.
"It's so weird, it's so cool," Siemer said. "You're so used to your body because you're in it. But I'm so curious to see myself from the outside."
Hays said that some women are looking for art to hang on their walls " one client decided to take three casts throughout her pregnancy. Another client was not pregnant, but wanted to give the gift of her body to her partner. Siemer said she was more interested in having the cast to use for photos after the baby was born, and plans to place her daughter inside the hollowed-out belly to symbolize her time in the womb.
The belly casts embody the spirit of fertility, even for people who don't have children. Hays said an older couple expressed interest in buying and decorating one of her belly casts from when she was pregnant with Mia. The couple owned a few other belly casts, which they hung around their home. They had never had children themselves.
"Most women just want to remember their bodies as they were during that special time," Hays said. "I can look at (the cast) and think, I am just so glad to be able to have children."
What: Sacred Belly plaster body casts
Where: A private home in Eagle-Vail
When: Casts of pregnant women are usually done at 32 to 38 weeks
Cost: $125 for one belly cast, $25/hr to decorate, repair or decorate other casts
More information: Call 970-949-0390 or e-mail thesacredbelly@yahoo.com
---
Support Local Journalism
---