Biff America column: Sweetness of children
Only a lawyer or a police officer would know if trading Vicodin for a half-full bottle of Jack Daniel's is illegal. Fortunately, there was not one around to ask.
Ellie and I were skiing and biking in Northern California. After our ride, I was sitting in a lawn chair, near our small RV, enjoying the late-afternoon sun while my mate was in the process of ruining our hamburger dinner with kale, flax seed and other stuff which she uses to punish me when I ask for meat.
I saw an older woman with a pronounced limp who was walking along the road. I stopped to ask if she needed help.
---
---
With a German accent, the lady introduced herself as Greta and said her RV was only a few hundred yards away. She told me she had turned her ankle a half-mile back but thought she could make it to her home (on wheels).
As luck would have it, we had an old cane with us, which we use for stretching. I gave it to her and said we would bike over after dinner to pick it up. As she limped away, she asked that if we had aspirin, she would appreciate us bringing that along.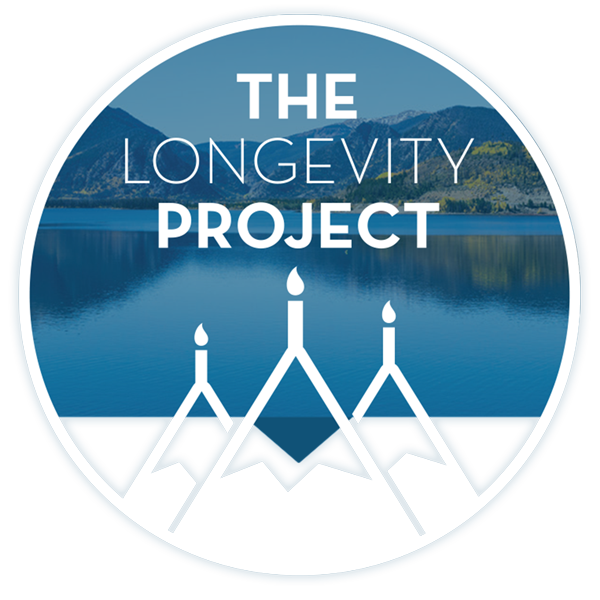 Participate in The Longevity Project
The Longevity Project is an annual campaign to help educate readers about what it takes to live a long, fulfilling life in our valley. This year Kevin shares his story of hope and celebration of life with his presentation Cracked, Not Broken as we explore the critical and relevant topic of mental health.
---
---
The best pain medication
After a delicious burger smothered with kale, soy cheese and hummus, we mounted up and heading down the road to retrieve the cane. Greta was inside with her elevated foot wrapped in ice. Her ankle was blue and swollen but, drawing on a 30-year nursing career, she didn't think it was broken.
Our new friend asked if we would like a glass of wine and if we remembered to bring along some aspirin. I told her I could do better than aspirin and that, though Ellie loves red wine, I'd pass, but I did notice some bourbon on the counter. I told her I always travel with Vicodin in case of injury or boredom. She told me to pour myself some of the whiskey and also to take the bottle along when I left.
---
---
This occurred many years ago (statute of limitations), so much of the evening is a blur.
Greta came to America in the mid-'60s to marry her first husband and had been here since. I'm sure, at some point, Ellie and I shared our own personal history, and I do remember the next time Greta got up, her limp was much less pronounced. The talked turned later to politics and the ongoing war in the Middle East — Greta was vocally against it. By guessing her age and knowing she had immigrated to the States in the '60s, I asked if she remembered anything about World War II. She said she did remember one event above all others. In a heavy voice slurred by wine, medication and memory, this is the story she told.
One Sweet christmas morning
Greta was a small girl (6 or 7), with one sister both born late in her mother's life. Her mother died when she was very young, and her near-elderly father raised her. The war had hit the civilian population hard in Germany; rationing and the short supply of gas and goods was widespread.
One day, a week before Christmas, her father borrowed a horse and cart to take his girls on what he called a "secret mission." They left early in the day for the countryside. They could actually smell the farmhouse before they saw it. Inside was an old woman stirring a sweet-smelling cauldron, and on the counter were several pieces of chocolate in the shape of stars and moons. Her dad told his girls to each pick out three, and the old lady wrapped them in colored tissue tied with a bow.
The two sisters sat on either side of their father on the ride home with the bright packages in their laps, mouths watering in anticipation of Christmas morning. They were snuggled up to their father against the cold when they crossed a railroad track and came upon a hastily erected, fenced-in enclosure.
Inside were a few dozen women and children, most shivering, many crying. Several bored soldiers stood outside smoking. Greta's father told his girls to hide the chocolate.
Memorable gift
One of the soldiers sauntered over and told the family to keep moving; the old man tipped his hat and did so. As the sun set, they drove along the fence line for 50 yards before turning. The old man got out and made a show of checking the horse's feet.
While doing so, he whispered to Greta and her sister to throw their chocolates over the fence. They hesitated, but the old man insisted, so with tears of confused frustration, they did as they were told. As they drove away, only Greta looked back. She saw, as she looked back, a girl who looked to be about her age, colored tissue in hand, waving.
Greta added that she hoped the pain medication would help her get through the night without dreaming about that day.
Even in horror, humanity can be seen.
Jeffrey Bergeron, under the alias of Biff America, can be read in several newspapers and magazines. He can be reached at biffbreck@yahoo.com. Biff's new book, "Mind, Body, Soul," is available at local shops and bookstores or shop.holpublications.com/products/biff-america-mind-body-soul.
---
Support Local Journalism
---