Biff America: Dumb names and unfounded optimism
Jeffrey Bergeron
newsroom@vaildaily.com
Eagle County CO, Colorado

EAGLE COUNTY, Colorado " Naming her first child Derby was Sheila Dugan's rather feeble attempt to make her infant special in world a that would otherwise view her as ordinary.
According to Shelia, "People won't forget a name like Derby Dugan; with a name like that, she can do anything."
You have to remember this was 1963 when common names were, well, common.
---
---
Children were usually named after relatives, Saints and often with ethnic influences.
I knew kids with names like Sean, Patrick, Joe, Tony, Mary, Kathryn and Grace. I new one guy named Jeremiah but everyone called him Jerry.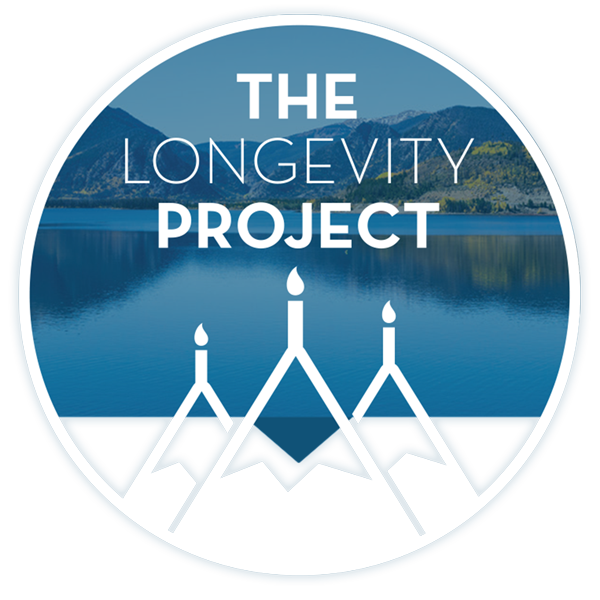 Participate in The Longevity Project
The Longevity Project is an annual campaign to help educate readers about what it takes to live a long, fulfilling life in our valley. This year Kevin shares his story of hope and celebration of life with his presentation Cracked, Not Broken as we explore the critical and relevant topic of mental health.
---
---
Sheila Dugan's new baby was the first, and last, Derby I have met.
The Dugan's were one of only a few truly poor families that I grew up with. Though as a child I was not privy to the finances of my friend's parents, I do know that all my friends had enough to eat and decent clothing. The Dugan kids were thin, dirty, often sick and poorly clothed. There were four of them living with their mother in a small apartment not far down the street from my family.
Mrs. Dugan worked in a shoe factory and was raising her children alone. There was Shelia, Martha, Richard and Amy. Mrs. Dugan had a few "boyfriends" who moved in and out of the house over the years. The only thing I remember about any of them was that it seemed they were all were missing front teeth.
---
---
Amy was the youngest of the Dugan's; she and I were about the same age. In third grade she had pin worms and lice. A school nurse came in to check all the other kids to see if we were infected. A note was sent home to all the parents to be on the look out for both maladies. The note didn't say who brought the scourge to school but everyone knew.
Shelia was the oldest child, only about 10 years younger than my mother. She was plain and skinny with thinning hair. She quit school at 16 to work in a factory and would also occasionally babysit for my siblings and me after work.
Usually Shelia would come early and take a bath. My older sister told me that where she lived there was no hot water.
My mother seemed to take Shelia under her wing; she would give her clothing and make-up and sometimes they would sit in the kitchen drinking tea.
My father would say, "That girl is going to get herself in trouble one day and end up just like her mother."
Shelia did get herself in trouble and Derby Dugan was the result. The father " according to my older sister " was a sailor. When Shelia took a bus to the Navy base to tell him she was pregnant she found that the man had given her a fake name.
Most other girls would have been more embarrassed about her situation; Shelia was blessed with low self expectations.
A few months after Derby was born, Shelia came to our house to say goodbye. She was moving up to Maine to live with a relative who had three children herself and no husband.
My mother had packed two bags of old clothing for both mother and infant and my dad was taking them to the bus station later that night.
While Shelia and my mum sat in the kitchen having tea and going through the clothing I was charged with watching Derby. In those days, there were no car seats or baby back packs, children were carried by hand. Derby was placed, sleeping, in the middle of my bed. My mission was to, if she awoke, keep her from rolling off.
I remember it so well because, at about age 10, I had what I consider one of my earliest sophisticated insights. I looked down at that innocent child with the stupid name and I had a portentous epiphany that for this kid there was little hope. It was being raised by a poor, uneducated mother who was likewise born into ignorance and poverty.
When my mother came in to get Derby, I was crying. When I told her of the unfairness of being brought into the world unwanted, underprivileged, and given a dumb name, my Mum said something to the effect, "Only God knows what life this child will have, stop crying and help carry Shelia's bags to the car."
The rest of the Dugan family moved away soon after; I have no idea where. I also have no knowledge of what became of Shelia and her daughter. I often have wondered if, as her mother had hoped, Derby's unique forename spurred her on to greatness; stranger things have happened. We live in a nation where grand things are possible for even those born disadvantaged and and saddled with odd names. Afterall, we will soon have a president named Barack Obama.
Jeffrey Bergeron, under the alias of Biff America, can be seen on RSN TV and read in several newspapers and magazines. He can be reached at biffbreck@yahoo.com. Biff's book, "Steep, Deep and Dyslexic," is available from local book stores or at backcountrymagazine.com.
---
Support Local Journalism
---