Biff America: Killing cute things
Jeffrey Bergeron
Vail CO, Colorado

"They are so cute, I almost hate to kill them."
While I was typing those words I had this image of hearing Dick Cheney saying that while a parade of Smurfs walk past.
But actually it wasn't Cheney who offered that conflicted statement, it was my mate.
---
---
A few years ago we moved into a home with an actual front yard and since then we've become the people we used to mock; we now garden.
It started simply enough. It began with growing mold on my shower curtain, grew to the keeping of a few indoor cacti and has now evolved to a point where we've been hemorrhaging cash on legal vegetation.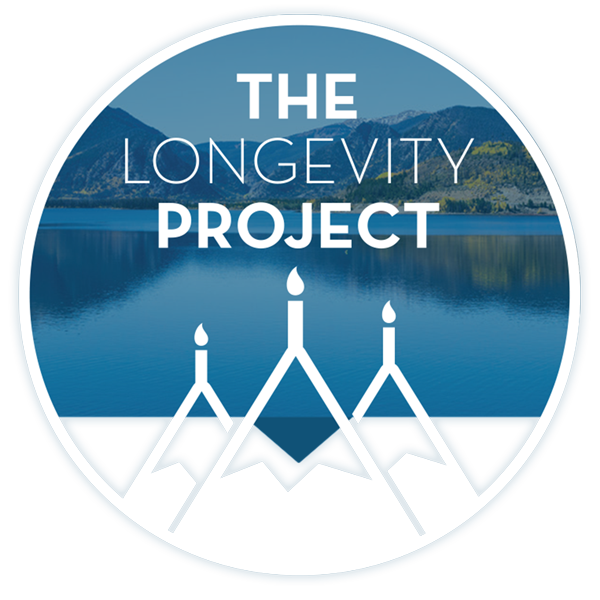 Participate in The Longevity Project
The Longevity Project is an annual campaign to help educate readers about what it takes to live a long, fulfilling life in our valley. This year Kevin shares his story of hope and celebration of life with his presentation Cracked, Not Broken as we explore the critical and relevant topic of mental health.
---
---
This extravagance, on my mate's part, has caused us to forgo some basic necessities like a new set of "Gil Hibbon, cord grip, Tanto-tip, throwing knives" for me.
This latest recession has finally given me justification to insist that we cease our herb extravagance. I made the proclamation a month ago to my wife.
"Ellie, this is getting out of hand, no more buying of plants, bushes or flowers. Let's just see if what we have already planted grows and spreads," I said.
---
---
It is not often that I put my financial foot down; my mate's response has reminded me why.
Since that day our postage-stamp-sized front yard is now covered with flora that I don't remember buying. Sometimes I'll wake up in the morning to a host of new flowers in our yard. I go back to our bedroom, look at the sheets and sure enough there is dirt on them. I think my mate is gardening while I sleep.
That being the case, I was delighted when I noticed several patches of seedlings that seemed to be sprouting up in some bare spots in our yard. It was obviously natural growth and not a transplant.
Because we are not sure of their nationality, we have been keeping an eye on our new floral interlopers to see what they will turn into.
Seedlings, like babies, are all cute in their infancy. It isn't until an adorable plant, or human for that matter, matures and grows into a weed … or a Goth teenager.
Well, the good news is the flowers blossomed into daisies. We now have several patches of the striking yellow and white flowers dotting our yard. For me that was a bargain, they were pretty, plentiful and free. I saw it as a long awaited return investment after three summers of pouring money into holes in the ground.
My delight turned to horror when I walked out of the house this morning to find my mate bent over our blooming daisies with her floral-Bible in hand, "Troublesome Weeds of the Rocky Mountain West."
"They are so cute, I almost hate to kill them." she said.
She was looking at the daisies but there were some neighborhood children playing in our yard, so I wasn't sure who she was referring to.
"You're not going to kill our free flowers are you?" I asked.
She gave that look that wives sometimes give their husbands. That look which, when translated, means, 'I can't believe I married this moron.'
"These are not flowers!" she said, "They are an 'invasive ornamentals.'"
Then she showed me the page in her book, which featured the Oxeye Daisy. Sure enough, it was there just between Purple Loosestrife and Myrtle Spurge.
"These are not flowers!" she said again. "They are invasive ornamentals."
"Yes," I countered, "but they are free invasive ornamentals."
Ellen was not to be distracted by economics. Rather she handed me the book and pointed with a dirty finger at the sentence which read, "This plant is designated a noxious weed in the states of Colorado and Wyoming."
"Why not Utah?" I asked.
Ellen said it had something to do with the Mormon faith. She then told me that if I wanted to cut and run, that was up to me, but she was going stay the course of weed extermination.
She hunched over the flowers and began to dig like a terrier. Dust filled the air and daisy body-parts flew over her shoulders landing in quivering heaps.
Before long what was once a few patches of dainty daisies basking in the sun turned into bare spots of dirt and carnage. My mate looked up with a gleam in her eye and said, "I don't think of it as killing the daisies, I think of it as liberating the garden from an oppressor."
After more than 20 years togethe,r there are some sides of that woman that I'm just discovering.
Jeffrey Bergeron, under the alias of Biff America, can be seen on RSN TV and read in several newspapers and magazines. He can be reached at biffbreck@yahoo.com.
Biff's book "Steep, Deep and Dyslexic" is available from local book stores or at Backcountrymagazine.com.
---
Support Local Journalism
---