Biff America: Offering an enemy a ride
Jeffrey Bergeron
Vail, CO Colorado

"That looks like Austin, we better stop."
So said my mate, Ellen, as we drove down a muddy dirt road at near running speed in a fierce summer storm.
I say "near" running speed because we caught up to a man running with his dog. We had been hearing thunder cracks and they seemed to be getting closer as the rain turned to hail.
---
---
Because we were miles from any paved road and civilization, I had made up my mind that whoever it was, we were going offer them a ride. We pulled up next to the waterlogged runner and Ellen said, "I told you it was him. Make sure you stop."
Ellen's repeated insistence stems from the fact that Austin and I have a troubled history and she's convinced that I'm mean to him. Austin was soaked, muddy and smiling. His dog didn't look nearly as happy. We rolled down our window.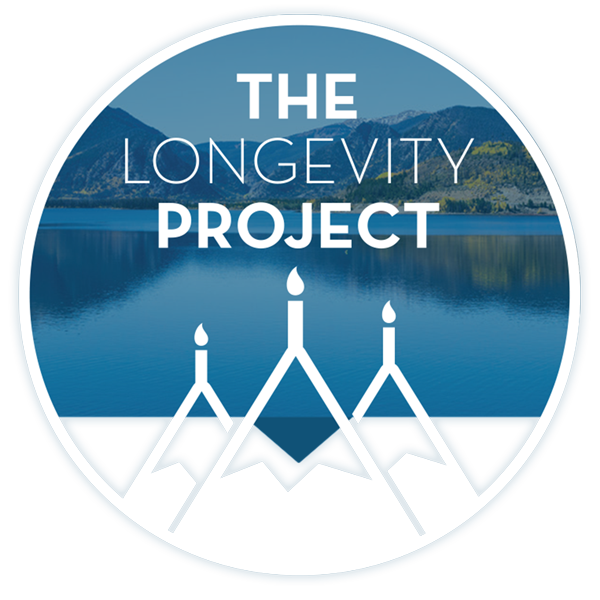 Participate in The Longevity Project
The Longevity Project is an annual campaign to help educate readers about what it takes to live a long, fulfilling life in our valley. This year Kevin shares his story of hope and celebration of life with his presentation Cracked, Not Broken as we explore the critical and relevant topic of mental health.
---
---
"Hey stud," I said, "the lightning is getting closer, this might not be a safe spot."
Austin smiled and said, "Yeah, I know."
He was about to say more but I interrupted him, "Well, why don't you let us put your dog in the car and we'll drive him back to your place. If you make it home alive he will be there waiting for you."
---
---
Ellen gave me stink eye and was pulling her fist back to punch me when Austin burst out laughing. "Your concern for my dog is touching."
Ellen let the punch fly – it connected with my shoulder – and said, "Jeffrey is just a jerk. Come on, you and the dog get in the car, we have a blanket back there and we'll take you home."
Austin's smile seemed to shed the rain as he said, "Yes Ellen, I know your husband is a jerk but he also is an animal lover. I've already called my wife and I think that is her coming up the road."
He added, "Here's my ride, thanks for stopping guys. Drive safe."
As Austin ran toward the waiting warmth of his wife and vehicle Ellen said, "He is so nice. I really like him. Why are you so mean to him?"
I answered, "Because he is the enemy."
Austin Hutton – fake name and wrong sex – is in fact my enemy.
For the last several years we have been on opposite sides of various issues local and statewide. He is also one of the nicest people you could ever hope to meet.
There is a quiet sweetness in Austin and a stoic acceptance of sometimes abrasive and often outspoken people like me. He is obviously passionate in his beliefs. He is also, in my opinion, wrong and no doubt feels the same way about me.
About three years ago, as Ellen and I were walking away from a public forum in which we were on one side and Austin and others were on another, Ellen said, "You've got to stop being so mean to Austin. I really like him."
In truth I really liked him, too, and I didn't think I was being terse. But just to make sure, the next time I saw him on the street I said something to the effect that, "My wife thinks that I've been mean to you."
I added that I hope he didn't take it personally. I told him I was sorry if I seemed harsh and overly critical and that I knew he believed in what he was doing but I didn't agree. I told him that anything I say is only confined to the issue at hand and not an indicator of any lack of respect or fondness for him as a person. He smiled and said only, "I know."
When he didn't say anything more I asked, "Well, aren't you going to tell me that you think I'm a good person?"
He said only, "I'm never mean to you."
The world is full of people like Austin and me – people who disagree. The only difference is that through our disagreement we have managed to not only to treat each other with some respect and civility but even humor. Our nation's mood, and mental health, would be served if we could disagree without distrusting and realize that those on the other side are not evil but passionate.
It used to be that opinions and politics weren't personal. Now it seems the best way to argue the issues is to attack the proponent.
There are good people (and their dogs) on either side and it is worthwhile to keep the person and politics separate. Certainly I'd never hold an opinion against a dumb animal. That's why I offered to give one a lift home – we also had room for his dog.
Jeffrey Bergeron, under the alias of Biff America, can be seen on RSN TV and read in several newspapers and magazines. He can be reached at biffbreck@yahoo.com.
Biff's book "Steep, Deep and Dyslexic" is available from local book stores or from http://www.webersbooks.com
---
Support Local Journalism
---