Biff America: Old friends, new battles
Jeffrey Bergeron
newsroom@vaildaily.com
VAIL CO, Colorado

I would have to admit that Danny might be smarter than I. But!!–he is not nearly as witty and can't pick a lock. "So I got that going for me which is nice" (Cady Shack reference).
Though years and miles have come between us, we have a history that has well withstood the separation. That was until same-sex marriage came between us.
We were raised in similar upbringings: Catholic, tough father, saintly mother in a world where playground Darwinism ruled the day. We met in our 20s on Cape Cod where we would both work the summer season. Come fall, I would travel to Colorado, Dan to Florida, to ply our trade in the restaurant business.
---
---
We both ended up working in radio and briefly worked at the same station, Danny doing news and me trying not to get fired. After that, Danny got married, had children and made something of himself; I continued on a career path of trying not to get fired.
Though it all, Dan and I stayed in touch. I would have to say this was mostly his doing. I don't mean to imply that he liked me more than I did him. Rather, I think I continued to live a lifestyle that he missed. I was Dan's connection to the world of working the 7-to-midnight shift then buying a bottle of cheap wine and riding our bicycles around deserted streets until sunrise. Not that I do that anymore myself, but even the most traditional resort lifestyle is exciting compared to board meetings, corporate retreats and performing Power Point presentations to a room of shareholders.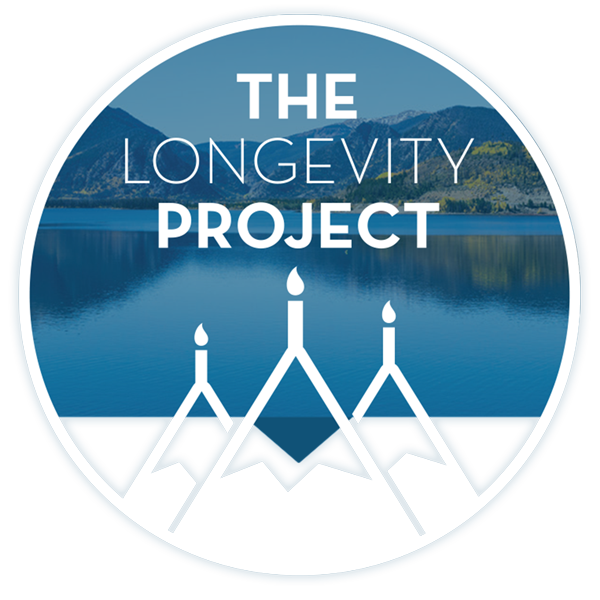 Participate in The Longevity Project
The Longevity Project is an annual campaign to help educate readers about what it takes to live a long, fulfilling life in our valley. This year Kevin shares his story of hope and celebration of life with his presentation Cracked, Not Broken as we explore the critical and relevant topic of mental health.
---
---
We would often speak on the phone, and whenever I was back in Boston we would get together. About 10 years ago Danny got a promotion that caused him to travel, often to Denver. Now in addition to regular emails and phone calls, we see each other several times a year. Danny is good company; he is clever, loves to laugh, complimentary and I know he cares about my happiness and welfare.
I wish to God we never began talking politics and religion.
Somewhere along the line Danny turned ultra conservative. Or perhaps he always was so and, until a few years ago, the subject never came up. Now, other than the fact that we both dislike the New York Yankees, we can't seem to agree.
---
---
Now I know my friend is a kind and moral person and I also know that he boarders on brilliant, but when I hear him talk about welfare, gun control, global warming, health care, gay rights and our current president, it is like I'm talking to a stranger.
It is not as if all our conversations and emails are confined to politics and religion, but when they are, I usually walk away angry. My fond feelings for him, though formulated over many years, began to lessen and I can only assume that the feeling was mutual. Thirty years of camaraderie was negated by arguments over entitlements, taxes and our differing concepts of who should marry. If we were going to remain friends something had to change. Turns out we both had to change.
When Dan and I would argue politics or exchange emails with editorials and links supporting our positions, I would read his quickly all the while formulating a counterpoint to contradict. I would seldom acknowledge any point that I could agree on, but rather focus on what separated us. Danny seemed to do the same.
Then we reached an arrangement. We decided to, mentally, put the issue on one side and the two of us together on the other trying to solve that problem. We also settled to concede any points each of us made that we could agree. Since then we have found- in addition to our mutual distaste for the New York Yankees – some common ground. We still argue, but we don't fight.
Politics have become a war. It behooves the 'masters of war' to convince their soldiers that they are fighting not against a person just like them -a person who wants to only to live a comfortable and secure life – but against evil. By the same token, the people who make their living off of politics – the fundraisers, media, pundits and politicians – hope to paint the other side, as not only wrong, but selfish, cruel and callous. The news outlets which attempt to be objective have lost market share to those that inflame rather than inform; it seems that those of us on both sides desire not to be educated, but rather, affirmed.
The truth is most soldiers in battle or politics are people first and liberal, conservative, progressive or constitutionalists only in name and ideology.
There is little that is absolutely black or white, but much that is gray. I can't say many of my opinions have changed, but I do think it is a healthy and intellectual exercise to debate not demonize. I will admit I still have a ways to go in terms of the New York Yankees.
Jeffrey Bergeron, under the alias of Biff America, can be seen on TV-8-Summit and read in several newspapers and magazines. He can be reached at biffbreck@yahoo.com.
---
Support Local Journalism
---