Biff America: Strong hydraulics water the family tree
More than a half a century ago I peed on Martha's chin and she still holds a grudge. It seems I can't attend a family function without her bringing it up.
Martha is my older sister. Before I came unto the scene she was the youngest and cutest.
The story goes that my mum had just brought her new baby home from the hospital and the entire family had gathered around to view the splendor that was me. My mother placed me on some flat surface, unwrapped the blanket and loosened my diaper. According to legend, a geyser erupted and all the relatives scattered.
---
---
Even back then I was known for my powerful hydraulics. The height of the fountain was nearly twice my body length. Martha being the youngest and least fleet of foot did not pull back in time and she received a minor facial wound.
By her own admission it took her until I was in my mid-teens to forgive me.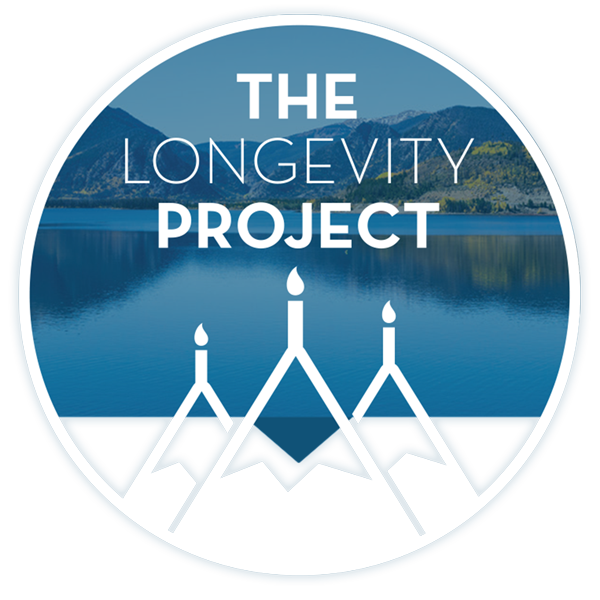 Participate in The Longevity Project
The Longevity Project is an annual campaign to help educate readers about what it takes to live a long, fulfilling life in our valley. This year Kevin shares his story of hope and celebration of life with his presentation Cracked, Not Broken as we explore the critical and relevant topic of mental health.
---
---
The reason this story is so fresh in my mind is that my sister Martha recounted it at a niece's wedding held last weekend on the East Coast.
Whenever Martha tells that story she delights in also regaling our tribe on how she made it her business to get even.
As a small child I had prominent teeth – OK, I had buck teeth. Martha nicknamed me "Bucky." How I hated that name. So sensitive was I that many family snap shots of that era featured me with my hand covering my mouth.
---
---
Martha could not call me Bucky in front of my mother (because I was her favorite) but being one of six children my Mum couldn't be everywhere at once. My sister had devious ways to spread the name around, telling my friends and relatives that I preferred the name to my own, once changing the student log at my school so a substitute teacher took roll call and asked, "Is Bucky Bergeron present?"
The most creative thing she did was when our family switched dentists and we were all scheduled to go in for a yearly check up. Martha had an appointment before mine. She told our new dentist that we had left the last dentist because I didn't like him and she implied that if I didn't like the new guy we would switch again. She then went on to say if the dentist wanted to make me feel comfortable he should call me by my family nickname, Bucky, which would go a long way to assuring his continued business.
Later that day I was brought in to the office by my mother. The dentist and hygienist came out of the treatment room gave me a big wave and smile and said, "Hi ya Bucky! Come on in and have a seat."
Those stories and more were told when my five siblings and I got together last weekend. The six of us live in five different states and seldom gather as a group. Our occupations range from educators to state department to big city reporter to one who's made a career doing the same stuff that got him expelled from junior high school.
I'm always amazed how when old friends and family get together the roles of childhood reemerge. Though I'm nearly middle-aged I'm forever the baby brother. My sisters Donna, Martha and Calista fussed over me, straightening my tie and making sure I had ride back to my hotel. My brothers Mark and Mike, on the other hand, gave me kidney punches and Mark told the groom's mother that I was on work release from jail for barnyard sodomy.
They say it takes a village to raise a child. It also can be said that it takes a family to form an adult. For those of us from large families it is not unusual to have spent more time with siblings than with parents. For that reason much of what I have become, for better or for worse, is a result of their influence, so along with the love there is gratitude.
I count, among my own brothers and sisters, some of the kindest, smartest, funniest, most sarcastic humans I've ever encountered. In each I have found qualities for which I aspire but can seldom match.
I'd like to think I too have qualities that my siblings admire. Even if kindness, humor and intelligence are not my strong suits, at least my body has finally grown into my teeth – and then there's always those amazing hydraulics.
Jeffrey Bergeron, under the alias of Biff America, can be seen on RSN TV and read in several newspapers and magazines. He can be reached at biffbreck@yahoo.com.
Biff's book "Steep, Deep and Dyslexic" is available from local book stores or from http://www.webersbooks.com.
---
Support Local Journalism
---