Biff: Eulogizing Nick Capa, not from Vail
Jeffrey Bergeron
newsroom@vaildaily.com
Vail CO, Colorado

VAIL, Colorado " Nick Capa was a "No problem, babe" type guy.
He was a rock concert promoter back in the days where self abuse reigned in the music industry. (Actually, for all I know, it still does.)
He drove a 10-year-old Cadillac, smoked Tiperillos, almost always picked up the check for breakfast and almost always was broke.
---
---
He moved to Denver in the mid-'80s from the East Coast. According to Nick, he moved for his health.
"There are people back in New York who it is unhealthy to owe money to," he said.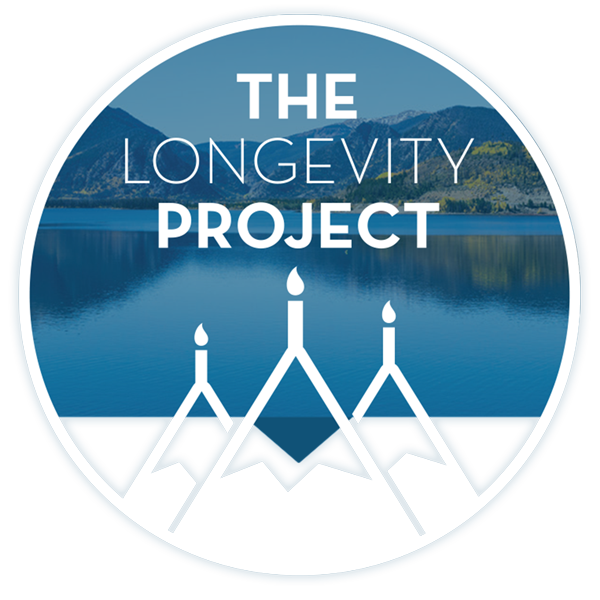 Participate in The Longevity Project
The Longevity Project is an annual campaign to help educate readers about what it takes to live a long, fulfilling life in our valley. This year Kevin shares his story of hope and celebration of life with his presentation Cracked, Not Broken as we explore the critical and relevant topic of mental health.
---
---
Nick added, "What can I say, it was the worse snow storm in 20 years on Long Island. No one is going to come out for a show in weather like that. There was no way I could make enough to pay everyone off."
I would imagine that big time rock promoters pay for everything up front; that was not how Nick worked. He would pay cash for only what was absolutely necessary and then settle-up the balance, with the promise of "No problem, babe" when he sold enough tickets.
If the show went well, the weather held, and the lead singer didn't pass out, Nick would pay all his bills and have enough to make it through to the next concert.
---
---
I worked for him on and off during his early days.
Nick never had much money for advertising " that is where I came in. At the time I had many friends in the electronic media around the state. I would approach those friends, off the record, and try to entice them " with cash and tickets " to plug the show while they were on the air.
I should point out that this was/is illegal so I need to offer this disclaimer " I'm only kidding.
Other than that I would write whatever few promotional ad spots that Nick could afford and I'd introduce the bands on the nights of the show. For all that, I was paid one of two ways.
I could take $200 up front or gamble that the show would be sold-out and take triple that.
When I was trying to make up my mind over which way to go, Nick would offer his sage advice of, "Biff, for God's sake, take the chance, this show is going to sell out. No problem, babe."
I usually took the risk.
Nick and I parted company, on good terms, after a few years. By then Nick was getting pretty legitimate. He was paying a lot of his venders up front and he was making a name for himself, in the mountains, as a reliable promoter.
It was a few years after that (in the early-to-mid '90s) when I bumped into Nick on the top of Loveland Pass. It was late July and I had bicycled to the summit from Breckenridge. He had come from the other side in his brand new Cadillac.
"Nice ride Nicky," I said. "The music business must be good."
Nick said, "Can you believe they only wanted $1,000 down for this baby and I don't have to make any payments for 90 days? Who knows, I might be dead before then."
I thought he was kidding.
It wasn't until I arrived back home that it dawned on me that Nick didn't look that great " he looked a little bloated and pale. But on the other hand, Nick never looked that great.
A little over a month later, just after Labor Day, I got a call from Nick's wife who lived in Florida. I never knew he was married. She told me Nick was in the hospital and was dying. She didn't seem too concerned. She seemed more interested in his veteran benefits. She did not say how or where she got my number or if she had called anyone else, only that she thought Nick might like some visitors.
The next day I drove to Denver to see Nick. On the way to his room I bumped into a friend of mine who was a nurse on that floor. I asked her about Nick. She said I was his only visitor so far. I asked what was wrong with him and she suggested I let him tell me. She added, "It isn't good."
Nick had Hepatitis " the kind that kills you. He told me he thinks he picked it up when he served in Korea in the '50s, he didn't say how.
Nick's skin had a jaundiced yellow pallor; his stomach was bloated and among the first words he spoke was to ask if I had a cigarette.
I stayed for over an hour. We talked about everything except his prognosis. Nick seemed to be getting tired and I got ready to leave when he said, "The doctors, tell me I might not make it to Christmas."
I told him that if anyone could beat the odds it was him. But I couldn't bring myself to say, "No problem, babe."
Nick died alone in his hospital room two days later.
When I heard the news, I had to smile knowing he hadn't made one payment on that Caddy.
Jeffrey Bergeron, under the alias of Biff America, can be seen on RSN TV and read in several newspapers and magazines. He can be reached at biffbreck@yahoo.com.
Biff's book "Steep, Deep and Dyslexic" is available from local book stores or at Backcountrymagazine.com.
---
Support Local Journalism
---