Black Crowes soar into the Vail Valley
Cassie Pence
Vail Valley, CO Colorado

VAIL VALLEY, Colorado –The Black Crowes sold out the Vilar Center's 530 seats for Saturday's Vail Valley show in just a few hours. So to accommodate more local fans, the Beaver Creek theater released standing room only tickets – selling out once again.
It's no surprise The Black Crowes sold out a relatively small venue. For nearly 20 years, Black Crowes have produced a purist, raw rock 'n' roll that's garnered quite a loyal fan base for which the band is famous. Over the years, fans have gotten drunk, made it to second base, tripped, danced, made friends, broken up, got together, grown up, got a job, maybe even started a family, all while the Black Crowes played in the background.
"The Black Crowes are one of the last of a dying breed of true rock 'n' roll bands. They embody sex, drugs and rock 'n' roll, a throwback to a simpler time when rock really meant something," Austin Richardson says, who hosts "Chooglin' with the A Train" on Radio Free Minturn Saturday nights at 7. Richardson is looking for a miracle ticket for Saturday's show.
---
---
Despite their fame, The Black Crowes are no strangers to tiny theaters. Even after their second record, "The Southern Harmony and Musical Companion," in 1992, when the band had a chance to play arenas, they opted to play smaller theaters for multiple nights. The band members prefer a more intimate setting. Drummer Steve Gorman says that this was the first step that really set them apart in people's minds as a different animal. Changing up the set list and playing smaller shows gave people a reason to see multiple shows night after night. It gave people a reason to fall in love with the band.
"What happens is people start coming to shows and make friends, and they start traveling, staying on each other's couches, and a community builds up around the band," Gorman says. "We are providing the soundtrack, but they are living totally separate lives and having a good time and it's sort of built around our shows."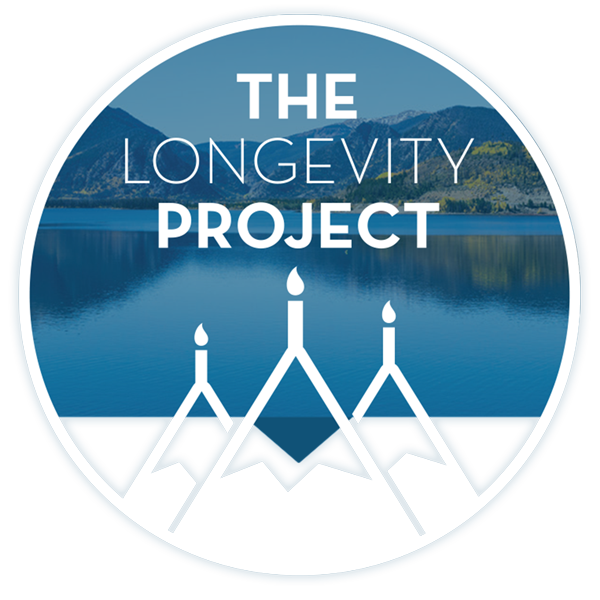 Participate in The Longevity Project
The Longevity Project is an annual campaign to help educate readers about what it takes to live a long, fulfilling life in our valley. This year Kevin shares his story of hope and celebration of life with his presentation Cracked, Not Broken as we explore the critical and relevant topic of mental health.
---
---
Making an authentic connection with fans has always been important to the Black Crowes. During their first attempts at creating an online experience in the late '90s – when using the Web for music promotion was still fairly new – the band came up with an advice column, "What's Wrong … With Steve?," in which Gorman, with his dry wit, would personally answer fans questions, heart-aches and life problems. It was a way to interact with people, Gorman says, that was about more than the usual monthly postings and standard updates.
He did it for a couple years, but when the band took a hiatus in 2002, it fell off the radar. The Black Crowes recently brought it back this year when they revamped the Web site for their newest album, "Before the Frost … Until the Freeze," released in September.
"Little things like this advice column, I think they do go a long way towards people realizing that we don't live on another planet," Gorman says. "It's letting people know that we do know what they think, and we do hear what they have to say online. And we do talk to them, like the people we see regularly, the die-hards. There's a lot of people we see 20 to 30 times a year, and we know all their names and faces, and we talk to them all the time. Those things are important. It's good for us personally, and it's also good for us as a band trying to grow our audience."
---
---
Last February, those die hard fans headed to Levon Helm's barn in Woodstock, New York, home of Helm's famous "Midnight Ramble" concerts, to watch the Black Crowes record "Before the Frost." The newest offering is an 11-song set of jams stamped with the iconic Black Crowes: big guitars, southern harmony, a little ragtime, rock balladry and singer Chris Robinson's quintessential themes about love, loss and redemption. And as a thank you to loyal fans, the CD comes with "Until the Freeze," a free extra nine-song collection of mostly acoustic tunes.
"We were looking for a way to give us a spark, give us a little adrenaline, to make it unique and different for us," Gorman says. "It was fantastic. It's a room that was full of people that we see their faces all the time. And the front row of seats was literally two feet away from the band. It was a tiny little space ultimately. So it wasn't like we were playing a show. It wasn't like we were making a recording. It was this hybrid experience."
Prior to "Before the Frost … Until the Freeze," the Black Crowes released "Warpaint" in March 2008. The recording was a long time coming, as the band hadn't produced an album since "Lions" in 2001, taking a break in 2002 to recover from constant touring, record-label politics and Chris and guitarist Rich Robinson's notorious combative relationship, according to a Rolling Stone article. But despite all that, and the revolving lineup of musicians, Gorman says he and the Robinsons, the three who formed the band, are still on track with their original mission.
"We all had the common goal of let's get a band and let's just make it happen for a really long time. And that's as far as we agreed on as much as about anything," Gorman says.
"Warpaint," chocked full of dirty blues and the Georgia-born Crowes southern spirit, along with "Before the Frost," is musical proof that there's more to be done for this band, even after 20 years. In fact, Gorman says the current lineup, which includes Luther Dickenson of the North Mississippi Allstars and bassist Sven Pipien, is as solid a lineup, as congruent a lineup, as they've ever had.
"There's a mindset and a copasetic feeling to the way we all play together right now that's really special, and we always stay very focused in where we are, we don't really spend a lot of time looking back," Gorman says. "We never really recreated anything. We do what we do and then the next time we come out, it's a little different each time."
Cassie Pence is a freelance writer based in Vail. She's been in love with the Black Crowes since she was 14 years old.
---
Support Local Journalism
---