Blackberry streusel pie is simple, straightforward and tasty dessert
High altitude makes cookies spread in the pan, cakes fall, and few baked goods turn out as they do at sea level. This twice-monthly column presents recipes and tips that make baking in the mountains successful.
A blue ribbon, gold medal or first place trophy … that's what I'd like to award this blackberry pie. It's the best one I've ever made in the mountains, and I've made quite a few. What makes such a simple, straightforward pie so good?
1. The filling starts with a few minutes on the stovetop to make sure that it will be fully cooked (a frequent problem at high altitudes) and to eliminate some of the seeds that would detract from its appeal.
---
---
2. The crust is prebaked to promote crispness (no soggy, partially-baked bottom).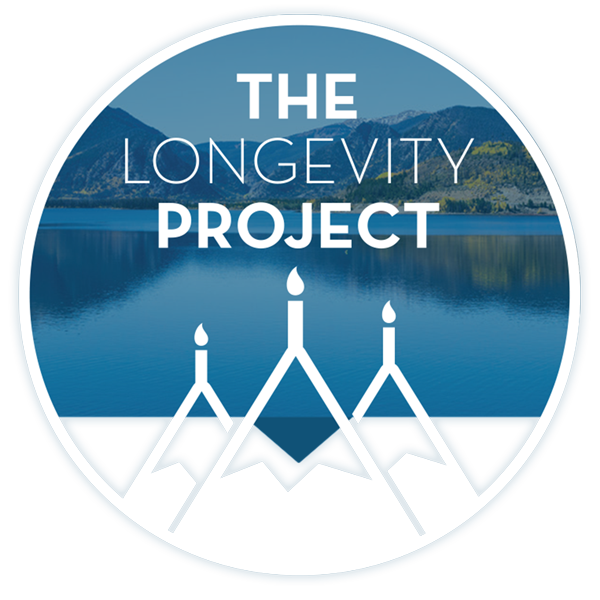 3. The top layer is a crunchy, brown-sugar-and-cinnamon streusel that contributes additional flavor and complements the berries beautifully.
---
---
The crust you choose should be both tender and tasty; I like ones made with all butter or butter and cream cheese.
Blackberry Streusel Pie
Make in a 9-inch pie pan with 2-inch sides
---
---
Prepare your favorite single pie crust, prebaked and cooled
Streusel
½ cup all-purpose flour (spoon and level)
¼ cup packed light brown sugar
2 scant tablespoons superfine granulated sugar, preferably Baker's
Pinch salt
2 pinches ground cinnamon
4 tablespoons unsalted butter, cold and cut into ¼ inch pieces
Berry filling
1 ½-1 ¾ cups superfine granulated sugar (amount depends on personal preference and sweetness of berries)
½ teaspoon cider vinegar
2 tablespoons creme de cassis or water
3-4 tablespoons cornstarch
4 generous cups picked over blackberries, rinsed and dried
1. Make the streusel (can be made one day before baking): To make with a food processor: Add the dry ingredients to the bowl and pulse to combine well. Add the cold, cut-up butter and pulse until the dry ingredients are evenly moistened and lots of dime-sized curds form. To make by hand: Whisk the dry ingredients until combined. Add the cut-up butter, and rub between your fingers until the dry ingredients are evenly moistened and lots of dime-sized curds form. For both methods: Pour into a small bowl, cover and refrigerate.
2. Make the filling: In a large saucepan, combine the sugar, cider vinegar, creme de cassis or water and cornstarch (use the larger amount of cornstarch if you want the filling to be firm and to cut cleanly, the smaller amount if you prefer a juicer filling) and whisk to combine well. Add the berries and toss to coat them evenly. Mash some of the berries with a silicone or rubber spatula so their juices are released. Place the pan over low-medium heat and gently stir until the mixture gets syrupy and begins to simmer. Remove from the heat and cool to room temperature (To speed up this process, pour the filling into a bowl and refrigerate). Preheat the oven to 375 degrees with a rack in the center position.
3. Use a slotted spoon to transfer the berries to the baked and cooled crust. (Don't add much of the juices or the filling will be runny. Save them if you want to make blackberry dessert syrup.) Top the filling with the streusel, pinching it between your fingers to make clumps and sprinkling it evenly all over the top.
4. Put the pie on a cookie sheet (to catch drips), shield the prebaked crust edges with foil to prevent overbrowning, and bake until the filling is hot and bubbly and the topping is a deep golden. If the streusel colors before the filling is done, tent it with aluminum foil. Baking usually takes from 35-40 minutes, but check earlier. Remove to a rack to cool. The pie cuts most easily when it's cooled completely. Re-heat pieces in a 325 degree oven or a microwave until warm to the touch.
5. Optional: Make blackberry dessert sauce. Strain the juices to remove the berry seeds (throw them away), heat the liquid to a low boil, and boil until thickened. Give it a taste, add more sugar or creme de cassis to your liking. Pour into a storage container, cool, and refrigerate for up to two weeks. Serve warm or at room temperature on ice cream, either accompanying the pie or alone.
Vera Dawson, author of the new high-altitude cookbook "Cookies in the Clouds," (available at The Bookworm of Edwards and Next Page Bookstore in Frisco), is a chef instructor with CMC's Culinary Institute. Her recipes have been tested in her Summit County kitchen and, whenever necessary, altered until they work at our altitude. Contact her at veradawson1@gmail.com.
---
Support Local Journalism
---