Blagojevich bounced; barred from ever holding office
SPRINGFIELD, Illinois " Illinois Gov. Rod Blagojevich was unanimously convicted at his impeachment trial and thrown out of office Thursday, ending a nearly two-month crisis that erupted with his arrest on charges he tried to sell Barack Obama's vacant Senate seat.
Speaking to reporters and neighbors outside his Chicago home, Blagojevich said he is saddened, but not surprised, by the decision.
He said he "loves the people of Illinois" more than ever and that he intends to keep fighting to clear his name now that he's in the private sector.
---
---
Blagojevich becomes the first U.S. governor in more than 20 years to be removed by impeachment.
After a four-day trial, the Illinois Senate voted 59-0 to convict him of abuse of power, automatically ousting the second-term Democrat. Democratic Lt. Gov. Patrick Quinn, one of his critics, immediately became governor.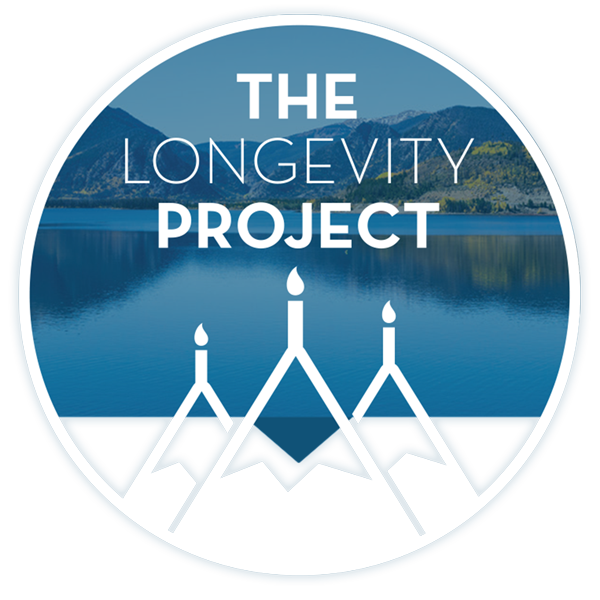 Participate in The Longevity Project
The Longevity Project is an annual campaign to help educate readers about what it takes to live a long, fulfilling life in our valley. This year Kevin shares his story of hope and celebration of life with his presentation Cracked, Not Broken as we explore the critical and relevant topic of mental health.
---
---
In a second 59-0 vote, the Senate further barred Blagojevich from ever holding public office in Illinois again.
"He failed the test of character. He is beneath the dignity of the state of Illinois. He is no longer worthy to be our governor," said Sen. Matt Murphy, a Republican from suburban Chicago.
Blagojevich's ordeal is far from over. Federal prosecutors are expected to bring a corruption indictment against him by April, after which a trial date will be set.
---
---
Blagojevich, 52, had boycotted the first three days of the impeachment trial, calling the proceedings a sham. But on Thursday, he went before the Senate to beg for his job, delivering a 47-minute plea that was, by turns, defiant, humble and sentimental.
He argued, again, that he did nothing wrong, and warned that his impeachment would set a "dangerous and chilling precedent."
"You haven't proved a crime, and you can't because it didn't happen," Blagojevich told the lawmakers. "How can you throw a governor out of office with insufficient and incomplete evidence?"
The verdict brought to an end what one lawmaker branded "the freak show" in Illinois. Over the past few weeks, Blagojevich found himself isolated, with almost the entire political establishment lined up against him. The furor paralyzed state government and made Blagojevich and his helmet of lush, dark hair a punchline from coast to coast.
In a solemn scene, more than 30 lawmakers rose one by one on the Senate floor to accuse Blagojevich of abusing his office and embarrassing the state. They denounced him as a hypocrite, saying he cynically tried to enrich himself and then posed as the brave protector of the poor and "wrapped himself in the constitution" by decrying the impeachment process as unfair.
They sprinkled their remarks historical references, from Pearl Harbor's "day of infamy" to "the whole world is watching" chant from the riots that broke out during the 1968 Democratic National Convention in Chicago. They cited Abraham Lincoln, Martin Luther King Jr. and Jesus as they called for the governor's removal.
"We have this thing called impeachment and it's bleeping golden and we've used it the right way," Democratic Sen. James Meeks of Chicago said during the debate, mocking Blagojevich's expletive-laden words as captured by the FBI on a wiretap.
Not a single legislator rose in Blagojevich's defense.
Blagojevich did not stick around to hear the vote. He took a state plane back to Chicago. Returning to his home, he told reporters he planned to go jogging. But he had not left the house when the vote came down.
The verdict capped a head-spinning string of developments that began less than two months ago. It was widely known that federal prosecutors had been investigating Blagojevich's administration for years " some of his closest cronies have already been convicted " but his Dec. 9 arrest by the FBI caught nearly everyone off guard.
The most spectacular allegation was that Blagojevich had been caught on wiretaps scheming to sell an appointment to Obama's Senate seat for campaign cash or a plum job for himself or his wife.
"I've got this thing and it's (expletive) golden, and I'm just not giving it up for (expletive) nothing. I'm not gonna do it," he was quoted as saying on a government wiretap.
Prosecutors also said he illegally pressured people to make campaign contributions and tried to get editorial writers fired from the Chicago Tribune for criticizing him in print.
Obama himself, fresh from his historic election victory, was forced to look into the matter and issued a report concluding that no one in his inner circle had done anything wrong.
In the brash and often theatrical style that has infuriated fellow politicians for years, Blagojevich repeatedly refused to resign, reciting the poetry of Kipling and Tennyson and declaring at one point last month: "I will fight. I will fight. I will fight until I take my last breath. I have done nothing wrong."
Even as lawmakers were deciding whether to launch an impeachment, Blagojevich defied the political establishment and stunned everyone by appointing a former Illinois attorney general, Roland Burris, to the very Senate seat he had been accused of trying to sell. Top Democrats in Washington eventually backed down and seated Burris.
As his trial got under way, Blagojevich launched a media blitz, rushing from one TV studio to another in New York to proclaim his innocence. He likened himself to the hero of a Frank Capra movie and to a cowboy in the hands of a Wild West lynch mob.
The impeachment case included not only the criminal charges against Blagojevich, but allegations he broke the law when it came to hiring state workers, expanded a health care program without legislative approval and spent $2.6 million on flu vaccine that went to waste. The 118-member House twice voted to impeach him, both times with only one "no" vote.
By making a speech in the Senate chamber instead of testifying, Blagojevich did not have to take an oath or answer any questions.
In his plea, Blagojevich portrayed himself as a victim of retaliation from the Legislature for his efforts to help the poor.
He acknowledged the truth about his conduct is "maybe not flattering in some cases," referring to the secretly recorded conversations. But he said the tapes captured something that "all of us in politics do in order to run campaigns and win elections."
Quinn, the new governor, is a 60-year-old former state treasurer who has a reputation as a political gadfly and once led a successful effort to cut the size of the Illinois House.
"I want to say to the people of Illinois, the ordeal is over," Quinn said. "In this moment, our hearts are hurt. And it's very important to know that we have a duty, a mission to restore the faith of the people of Illinois in the integrity of their government."
---
Support Local Journalism
---