Blog 2: Childhood
(Blog 2 aims to write the book from before the idea through the final work.)
The past shapes the present, a truism to be sure. But Our Hero believes it, occasionally dwells on it, and for the most part likes floating in what he remembers of it anyway.
He's not of the South, where the past hasn't even past, to butcher the Faulkner line. He's all West, always moving on. With him history trails quickly mostly because he's migrated from here to there, often, chasing new promise with almost no regret. He's always been that way.
---
---
His mother swept up his little sister and him during a heavy Halloween storm in Honolulu and escaped their father in an airliner to LA, her home. It was a complete surprise to the children, 8 and 4, but an adventure, too. Their father was shocked, too, and hardly amused. But what could he do? The relationship had frayed, he drank heavily, she couldn't take it anymore and like all mothers across all species with teats, she acted to protect the children.
She did the right thing, but yeah, lots of regrets. Our Hero went with the current. His sister fought it. Maybe she still does. This remains the central difference between the two siblings. He moved on, drifting away undisturbed by the distance. She never left this spot, flailing mightily all her life. In a profound way she is the more heroic.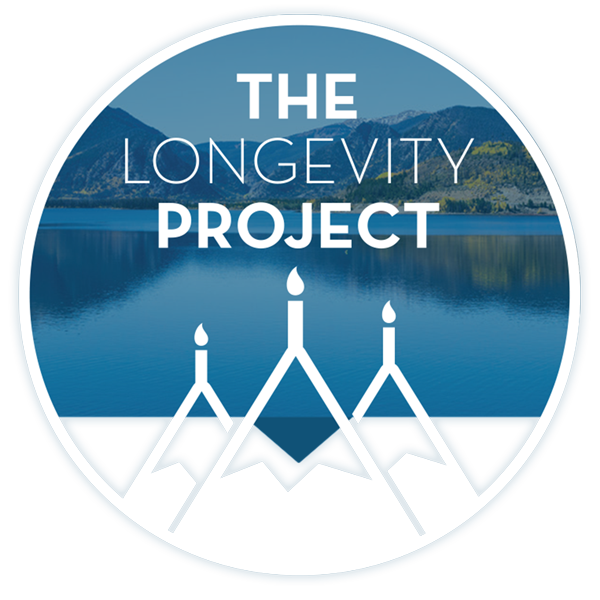 Participate in The Longevity Project
The Longevity Project is an annual campaign to help educate readers about what it takes to live a long, fulfilling life in our valley. This year Kevin shares his story of hope and celebration of life with his presentation Cracked, Not Broken as we explore the critical and relevant topic of mental health.
---
---
So the kids did most of their growing up without Dad, in a time when everyone had their two parents. And Mom had to work, so maybe the kids got away with a little more, had to learn to raise themselves a little more. It was still a nice LA suburb, the very definition of leafy. Each survived to adulthood.
For Our Hero the boy and teen, sports were central to everything. But it turned out that the galaxies did not revolve around him. He'd figured since he was he, seeing through these eyes, living this life, experiencing this sentience that, well, he was something special. That seemed logical.
So, never mind genetics, he was positive before puberty that this meant he was fated to replace Merlin Olsen and Deacon Jones on the defensive line of the Los Angeles Rams. God would make him 6-5 and 275 pounds or so. He'd be a head higher and twice the weight of his father or any other member of the family and ancestors who could donate DNA to this calling. In the playground he lined up to practice sacking the quarterback. Never too early to start on a career. Being small and skinny for the moment just taught him some moves that would come in useful once his reward settled in and God made him a giant.
---
---
During this era, only three sports mattered. Soccer was a club experience for kids who came from other countries; can't use your hands, forget it. Skateboards didn't have those cushiony wheels yet. Hockey was big back east and in Canada, but here in the land of palms, nah. The boys followed the seasons " football, basketball, baseball. There were organized sports, mainly Little League and Pop Warner. But most participation was at the playground.
Our Hero stayed skinny, painfully so. He couldn't even make the weight requirement for Pop Warner until his last year of eligibility. To do so he had to fill up on bananas and water to nudge the scale past the required 80 pounds as an eighth-grader. He tipped 81.
He had pretty good instincts, too " a nose for the ball, shifty when he had it. Just no size, no real speed … and no place in any starting lineup. God left him in the desert. He thought he was better than a couple of kids with dads who did crack the lineup, but there would be no lobbiest for him. He realized, a little bitterly and reluctantly, that his talent only got him as far the sidelines. He wasn't going to grow into a Merlin, either.
There was that practice, though. Our Hero played defensive end, really an outside linebacker position designed to turn running plays back inside. The first string offense (which also was the starting defense) was working on pass plays and up-the-gut running plays. So for fun, he started rushing in and making tackles. Coaches put him at defensive guard to learn him. But he beat the offensive guard every time and blew up the plays. That was fun.
But rather than see the kid as on to something, the coaches moved the skiinniest kid on the team to defensive tackle and had two of the biggest double team on blocking him. That did learn him.
He played Little League baseball every season. No weight requirement. But he couldn't hit a lick. The nadir was setting a league record for most at-bats without a hit and most times striking out. He was a good, quick fielder at shortstop and so played enough to set these records. Later that summer, he was prescribed glasses.
Only basketball lasted into high school. This one was new with Southern California. By junior high he was practicing even out of season. Dribbling, working on moves, shooting around. The experience was almost religious, a meditation.
His athletic skills (we dare not stretch that to any assertion of actual talent) fit the game, too, despite his lack of height. He wasn't fast, but he was very quick. There's a difference. If there were a three-yard dash, he'd be an Olympian, and basketball is a game largely played in this frame. He could cover anyone and he had quick hands, too. His offense and judgment with ball were erratic, but he could play well enough to eventually even start some games on varsity. Mostly, though, he was an energizer bunny substitute when the team needed more life and more defense. So there was a place for the only member of the team under 6 feet.
Sports were huge in Our Hero's young life. He learned that he wasn't the one. But one game carried him through high school, and he desperately needed that lifejacket. Surely he would have sunk without it.
Not that he entirely avoided drugs and sex and rock 'n' roll then. Or beer, lots of beer. He just never quite got lost in it. Basketball kept him from drowning. No question.
So of course he dropped it cold, along with about everything else, when he flew back to Hawaii within the week of graduating from high school. He had an entirely new life to live, full of sailing and surfing. And graduate studies of his history. He needed to know his father.
---
Support Local Journalism
---