B'nai Vail congregation restitches one of its Torahs in an ancient ritual
VAIL — God lasts, and God's teachings are timeless, which explains why little has changed since the biblical days of Ezra (450 B.C.), considered the first Scribe.
Given that perspective, it was moments ago when Rabbi Joel Newman, of the B'nai Vail congregation, was standing with pieces of a scroll in his hands after it broke apart as he unrolled a Torah for a Vail mountaintop service last summer.
Newman gently grasped the Torah's wooden handles and raised them, a ritual performed since temple times, so the congregation to see the scroll before God's Rocky Mountain sky.
---
---
Rabbis have been unrolling and rolling the scroll B'nai Vail's uses for more than 100 years. As Newman lifted it that day, the Torah's rollers began to crack and crumble.
"My first thought was to reach for the Torah, so it wouldn't fall to the ground," Newman said.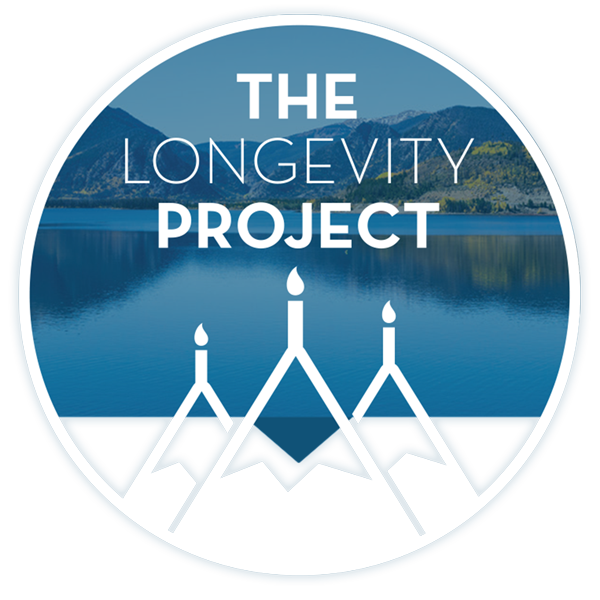 Participate in The Longevity Project
The Longevity Project is an annual campaign to help educate readers about what it takes to live a long, fulfilling life in our valley. This year Kevin shares his story of hope and celebration of life with his presentation Cracked, Not Broken as we explore the critical and relevant topic of mental health.
---
---
As the pieces of the rollers obeyed God's law of gravity, as all things must, Newman and most of the congregation realized it was right and fitting that the rollers wore out through use and were not simply preserved in a museum where they would never be used and could never wear out.
In the Beginning
Fast forward to Friday's Shabbat service — as if you can do anything fast with a Torah — when B'nai Vail members stitched their Torah to new rollers.
---
---
"This won't happen in Vail for another 100 years," Newman said. "Not for most of our lifetimes."
All great work begins where it should. Stitching a Torah begins in Genesis, where the Torah says "In the beginning." Finish that and go to the other end, the fifth book of the Torah, Deuteronomy.
There are 12 stitches on each end — one for each of the 12 Tribes of Israel — 24 total.
Dr. David Cohen took the ceremonial first stitch. He arranged for most of this, and he's a surgeon, so you knew it would be started correctly.
After Dr. Cohen, they held a drawing for the privilege to stitch. Twelve stitches on each end means you breathe a little prayer that your family's name comes up.
That's about the time your realize how timeless all this is. Seniors on canes and in wheelchairs help small excited and bouncing children make their stitch. Families stitching together are stitched together for all time.
When all 24 stitches are finished, the Torah is rolled up and the two extremes meet in the middle, one of the innumerable life lessons the Torah teaches us.
From Torah and its traditions we also learn that "it's self evident that all men are created equal," Newman said.
"We can be proud of the influence we've had," Newman told the B'nai Vail congregation.
When the stitching was done and they'd had dinner, Dr. Cohen carried the newly repaired Torah in under a canopy to be used for the first time. He placed it lovingly on the altar before the ark, turned and smiled at the congregation.
"Strength to strength. Keep up the good work," Cohen said.
As it has ever been
Most of a sofer's, or scribe's, work is confined to repairing and maintaining existing Scrolls of the Law.
Rabbi Newman became a scribe almost by accident. He was in Israel in 1973 when war broke out. He did his part for Israel, then was ordained a scribe at Yeshiva Mosad HaRav Kook in Jerusalem in 1974. There may be one other scribe in our part of the country qualified to do this work.
This work, by the way, has not changed in more than 2,000 years.
Newman explained it like this.
The Torah comprises the five books of Moses: Genesis, Exodus, Leviticus, Numbers and Deuteronomy. To write an entire Torah takes a scribe about 18 months and costs tens of thousands of dollars. That's why existing scrolls are made reusable for synagogue services according to ancient custom and with meticulous attention to the rules governing the scribe's work.
As it has been since Ezra, the scroll is parchment made from a kosher animal's skin, usually a cow. To form a scroll, each piece of parchment is joined at the side edges with sinew, made from cow sinews, soaked in water and joined together in long threads.
The equipment used by the scribe also holds great ritual importance. Scribes usually make their own. The ink is made from tree galls, which are boiled and mixed with gum Arabic. Because it must last hundreds of years, the ink must be very clear and black.
The quill pen is usually a strong, wide goose feather. It is soaked in water for hours to make it malleable to be cut and shaped — another of those lessons we learn from the Torah about being malleable enough to make the mark God instructs us to. The point must be sharp enough for the finest script, with the side of the tip slanted and smoothed for broader strokes.
The scribe needs a fine awl to pierce the parchment for stitching, a strong steel needle to take the gut thread and a very sharp knife.
Errors in writing, damage to the parchment or smudging the lettering must all be rectified according to the strictest and most meticulous rules.
On the few occasions when a community repairs a Torah scroll, it is welcomed with great rejoicing; and where old traditions survive there is dancing in the streets through which it is born to its new home, Newman explained.
"There rarely is a time when a congregation shares the experience," Newman said.
Usually, the Torah is sent to New York where it is sewn onto the rollers and sent back.
There are very few Hebrew scribes in the U.S., and Newman might be the only one in Colorado.
He acquired the skills in that Yeshiva in the early 1970s, and perfected it in London, where he repaired hundreds of Memorial Scrolls saved from the Holocaust.
Last summer, those skills came home.
"As Bezalel, the biblical artisan of the Tabernacle did in ancient times, I knew we needed to find new rollers even more beautiful than those that were simply worn out," Newman said.
Trees of Life
And that brings us back to Friday and the B'nai Vail congregation reattaching their Torah scroll to its new wooden rollers for the first time since the scroll was written more than 100 years ago.
The Atzei Chaim, "Trees of Life," is the Hebrew term for the wooden rollers to which the Torah scroll is attached, Newman said. The term is based on the verse, "A tree of life to those who grasp it."
B'nai Vail's tree is a magnificent combination of silver and wood, decorated with sterling silver embellishments, on beautifully finished handcrafted solid wood plates.
And that's another Torah teaching: improvement, no matter what.
The Children of Israel knew they wouldn't cross the River Jordan into the Promised Land. However, as they wandered in the wilderness, they continued to improve their lives. The lesson is one we'd all do well to remember.
"Persevere. Never give up trying to make the world a better place," Newman said.
Staff Writer Randy Wyrick can be reached at 970-748-2935 and rwyrick@vaildaily.com.
---
Support Local Journalism
---