Bookmark-worthy web sites
Caramie Schnell
Vail, CO, Colorado

The Internet is a black hole of information, which is generally considered a good thing, but it can be downright overwhelming, too. We spent an afternoon poling friends, family and co-workers about some of their newly-discovered and old reliable Internet havens.
Here's what made the cut:
Want to see reality TV actress Nicole Richie looking sheepish or outed not-a-memoir-author-afterall James Frey at age 18 sporting a face spotted with chicken pox? Along with exlusive, confidential and quirky documents that "can't be found elsewhere on the web," the Smoking Gun site features a page called "Mug Shot Mania" where you can see candid, sans makeup, wardrobe and lighting photos of historical icons like Rosa Parks, B-List entertainers like Vanilla Ice and serial killers like Charles Manson, who have all spend time in the pokey at some point.
---
---
Maybe it's time to give Prince a break and expand your musical reach. Pandora, an Internet radio station that only plays music you like, offers you a way to discover music you'll enjoy, without having to listen to a lot of crap. You create your own station by typing in an artist or a song " I typed in U2's "With or Without You" and they start playing "Mar Vista Bus Stop," by Baby, which features electric rock instrumentation, major key tonality and other similarities identified in the Music Genome Project (a site, started by the same creators, that focuses on analyzing music and its attributes " everything from harmony to instrumentation and orchestration).
Next you rate songs they choose by giving it a thumbs up or thumbs down, and that helps them further identify songs and bands you'll enjoy.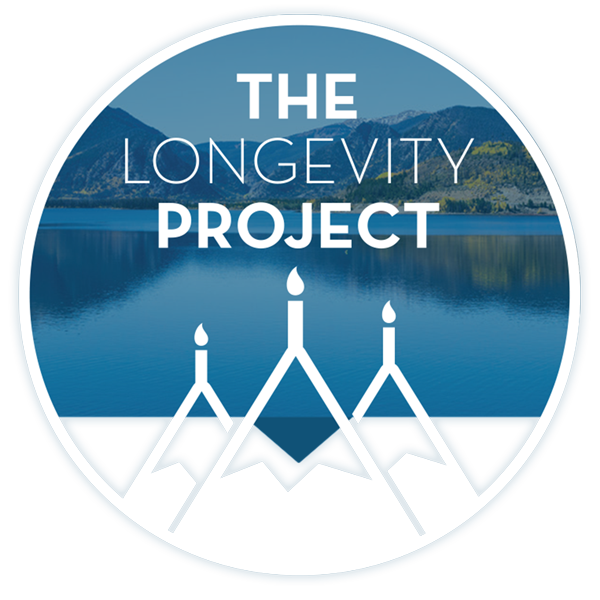 Participate in The Longevity Project
The Longevity Project is an annual campaign to help educate readers about what it takes to live a long, fulfilling life in our valley. This year Kevin shares his story of hope and celebration of life with his presentation Cracked, Not Broken as we explore the critical and relevant topic of mental health.
---
---
The site liveplasma.com will do something similar for you with movies. Type in "Caddyshack" and "The Blues Brothers," "Stripes," "Animal House" and "The Producers" all come up on a clever map.
Can't seem to find pickled cucumbers at City Market? Are the Safeway aisles devoid of the Chinese prawn crackers you've been searching for? ethnicgrocer.com is here to help. Though it's not nearly as quirky and interesting as poking through an ethnic grocery store smack dab in the middle of China town in San Fran or Greek town in Chicago, it might be the easiest option for us mountain dwellers, plus it offers delicacies and ingredients from 15 different countries " from Poland to Korea. The site also offers a Cooking School where you can learn how to create simple meals using ingredients they sell. Who says you can't get a good bowl of Vietnamese pho in this town?
From a t-shirt featuring a robot dance contest to a clown puking upchucking rainbow-colored vomit, you can buy it on this site.
---
---
Threadless is an ongoing t-shirt design competition. Think you have the winning t-shirt idea? Perhaps that screaming weebra (a squirrel with zebra stripes) you dreamt up last summer might strike someone's fancy. Every week four to six designs are chosen from 600 plus submissions. The winning designs are printed and sold from the site, while the winning designers receive $2,000 in cash and prizes. The site makes it easy to score hip, clever t-shirts for both adults and kids. Newer to the site is long sleeve T's and hoody sweatshirts. Watch for the sale where every short-sleeved shirt costs $10 " it's a bargain.
Looking for shirts that are a little more irreverant " like one that reads "Jesus Hates the Yankees"? Visit bustedtees.com and watch for the "I French Kissed Kelly Kapowski" shirt.
Overwhelmed by all the stuff to buy on the 'net? Woot makes it easy " each day they sell one electronics type thing " it could be a digital camera or a home theater system " until it sells out or until 11:59 p.m. central time.
When I looked the item of the day was a Razer Pro Solution In-Ear Earphone 2-pack, for $29.99. According to the stats, the earphones sold out before 8 a.m. That's no surprise considering Froogle (a good search engine for deal searching) pegged outletpc.com as offering the nearest lowest price at $55.96. The site started as an "employee-store slash market-testing" place for an electronics distributor, but has since exploded.
If you're looking for more outdoor-type gear, steepandcheap.com has the same concept " "one killer gear deal, one item at a time until it's gone."
If you're on the hunt for your next home, it might be worth stopping by this site. Sign up to receive e-mail's of homes just listed. The site connects local real estate agents with prospective home buyers. One Vail Daily staffer used the site when she was searching for a home and said she loved it: "I got lists of houses before my real estate agent even knew of them."
This site's tagline is "trade the stuff you're done with for the stuff you want." It's dirt cheap, too " just a buck a trade. You post the John Steinbeck paperback you just finished, or the CDs, DVDs, VHS, Video Games or Audiobooks that are floating around in the basement or clogging up the shelf in your living room. Next, you search for stuff you do want, click on it and wait until trade offers arrive. If you have something they want and vice versa, then you trade them. Like eBay, you can see people's trade history to make sure they're reliable.
Most of us have been there: You've known a person for five years, yet you still can't seem to remember their birthday. You can't humble (or embarass) yourself enough to just ask them. What to do?
This site says they use official government records to find birth dates. Their database has 120 million names and birth dates, and though they didn't have my birthday " they did have my grandmother, my dad and my brother's birthdays listed, along with their city, state and zip codes.
Try it yourself, it just might save you some blush time.
From a post detailing the newest class action lawsuit filed against Apple for "deceptive advertising," to one about an article in the Washington Post about the discovery that female sharks can reproduce without having sex, this site is full of interesting tidbits of information about politics, science and even Asian anime that are sure to make you sound smart at the next dinner party your honey drags you to.
mcphee.com " This Seattle-based shop hawks all things kitschy, quirky or downright wonderful " depending on your perspective. There are wind-up hopping lederhosen for $4.95 each or air freshener's in the shape of corn dogs, pink pigs or even a T-Bone steak. There are also action figures you've always been searching for " like the Deluxe Librarian, the Male Nurse or Crazy Cat Lady.
yelp.com " Think newspaper and magazine reviews are hopelessly wrong? Think the "experts" just don't get it? At this site, everyone can be a critic. If you thought that new trendy restaurant's $12 burger was blase at best, here's your chance to tell the world.
tinyliving.com " Not everyone in the valley boasts a 10,000 square foot house. For the condo-dwellers sporting a pad the tenth of that size, this site, and their dual-duty fold-out square sleeper chair, is for you.
alternativeoutfitters.com " This 'vegan boutique' website sells fashionable leather alternatives and cruelty-free products. From vintage pleather belts to vegan nail polish remover, if you're pro-animal to the end, this site is for you.
Have a great Web site that everyone should know about? E-mail Caramie Schnell at cschnell@vaildaily.com and we'll check it out for the next "best of the web" story.
Caramie Schnell can be reached at 748-2984 or cschnell@vaildaily.com.
---
Support Local Journalism
---