Bookworm of Edwards picks best books of '08
Stephen Bedford
newsroom@vaildaily.com
Edwards CO, Colorado

EDWARDS, Colorado " Rare is it when the staff at The Bookworm of Edwards can agree upon a singular title to call great, but astonishingly enough it happened this year, and quite easily at that.
Denver author David Wroblewski's debut novel "The Story of Edgar Sawtelle" was a near unanimous choice for the store's best book of the year. Blending elements of family, mystery, adventure, and a touch of the supernatural, all underscored by otherworldly prose, Wroblewski's tale of a mute boy and his canine companions took The Bookworm, and world at large, by storm.
In addition to the esteemed Bookworm honor, "The Story of Edgar Sawtelle" came from anonymity to become a No. 1 New York Times bestseller and was also anointed as an Oprah Book Club selection, a rarity for a literary rookie.
---
---
"That's great news from a great bookstore," Wroblewski said in response to the news. "It's a capper to a year that has alternated daily " sometimes hourly " between exciting, exhausting and humbling."
Wroblewski said he's still trying to put 2008 in perspective.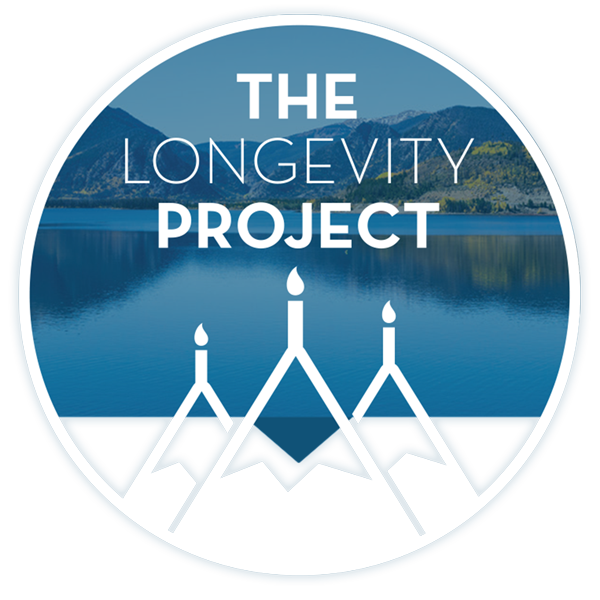 Participate in The Longevity Project
The Longevity Project is an annual campaign to help educate readers about what it takes to live a long, fulfilling life in our valley. This year Kevin shares his story of hope and celebration of life with his presentation Cracked, Not Broken as we explore the critical and relevant topic of mental health.
---
---
"It'll be a good long while before I can put the events surrounding Edgar's publication into words that do it justice," Wroblewski said. "Surreal is not too strong a word for that aspect of things. Most of the memorable moments of this year have come from discussions with individual readers, hearing their passionate reaction to the story.
"And more than a few people have told me they saw their dog, or all dogs, in a slightly different light after reading it. That's very exciting to me, and a wonderful compliment."
One of the novel's biggest supporters is Bookworm co-owner Nicole Magistro.
---
---
"To watch the book gather such momentum almost day-by-day was so exciting," Magistro said. "Every Monday it was like 'Well, what will it do this week?' It hit the bestseller list one week, then climbed a little higher each week, and then the Oprah pick happened.
"The success couldn't have happened to a better book or a nicer author. We hosted David in the summer, and he was so kind and humble that you couldn't help but root for the book."
As for the rest of the list, well, they could hardly be considered 'the rest.' This year's selections unwittingly took on an international theme with titles circling the globe from New York City to North Dakota to India to Sweden to Russia and beyond.
(Titles in no specific order of ranking)
"Lush Life," by Richard Price
One of the best novelists you never heard of opened 2008 with a bang, literally and figuratively. This crime novel set in New York City's gentrifying Lower East Side went beyond the whodunit to explore the emotions and effects following a stickup gone awry.
"City of Thieves," by David Benioff
A buddy-buddy story set against the backdrop of war-torn Russia during World War II seems like a recipe for disaster, but this tale of two boys on a quest for eggs is as hilarious as it is enlightening. And, yes, even in dire times, boys still talk about, fantasize, and chase girls.
"Downtown Owl," by Chuck Klosterman
Music critic and pop culture savant Klosterman had his longtime fans bracing for the worst with his crossover to fiction. Instead, they got the best with this emotional and poignant novel of small-town life told through the lens of three drastically different residents all linked by one horrendous event.
"The Girl with the Dragon Tattoo," by Stieg Larsson
Garnering millions in sales in Europe, Larsson's debut arrived stateside atop a wave of hype that seemed incapable of being matched, but The Girl with the Dragon Tattoo exceeded those expectations with its morbid plot and taut, many-threaded mysteries.
"People of the Book," by Geraldine Brooks
A sprawling epic of historical fiction, this story of the fabled sacred Sarajevo Haggadah, and its journey through generations during war, peace, and exile has taken the book world by storm.
"Company of Liars," by Karen Maitland
A romp through medieval Europe with a band of travelers thrust together by war, inclement weather, and destiny as they try to hide their secrets while seeking everything from refuge to relics.
"The White Tiger," by Aravind Adiga
What a fresh look at India's contemporary culture and politics told by an original, and unforgettable narrator.
"Telex from Cuba," by Rachel Kushner
In a similar vein as the Pulitzer Prize-winning The Brief Wondrous Life of Oscar Wao, this Latino story recounts the tense days leading into Fidel Castro's sacking of Havana. A National Book Award finalist.
"The Monsters of Templeton," by Lauren Groff
This is the perfect blend of historical and contemporary fiction. Complete with an endearingly flawed lead female character, a charming New England town, family secrets. Oh, and there's rumored to be a monster in the town lake.
"Unaccustomed Earth," by Jhumpa Lahiri
Lahiri returns to the short story form that won her a Pulitzer Prize in this collection of stories chronicling the Indian-American experience. No one delves into the immigrant experience with such intimacy and honesty.
"Jewel of Medina," by Sherry Jones
An empowering tale of women and leadership during the birth of Islam, and the woman who married the Prophet Muhammad.
Just as good the second time around (paperback favorites of 2008)
– "Then We Came to the End," by Joshua Ferriss
– "The Brief Wondrous Life of Oscar Wao," by Junot Diaz
– "The Yiddish Policeman's Union," by Michael Chabon
– "The Shack," by William P. Young
– "I Love You, Beth Cooper," by Larry Doyle
– "Bad Monkeys," by Matt Ruff
"The Night of the Gun," by David Carr
Carr, currently a columnist for The New York Times, takes a haunting trip down a memory lane fraught with drug addiction. Carr spent five years interviewing friends, family, sponsors, dealers, and fellow junkies to make sense of the cocaine abuse that should have killed him a few times over.
"Havana Nocturne," by T.J. English
For a brief time during the 1950s, Havana, Cuba was a haven for the rich and famous, a playground built on Mafia money. English deserves kudos for not just detailing the gangster's paradise, but also the social, political, and financial causes that ended the party.
"State by State," by Matt Weiland and Sean Wilsey
Weiland and Wilsey recruited 50 writers to expound on the 50 states, a simple concept with brilliant results. Each entry has a charm and honesty all its own, and short of hopping in the car and embarking on your own road trip, you couldn't get a better look at our beautiful nation in all of its quirky glory.
"What I Talk About When I Talk About Running," by Haruki Murakami
Avant-garde Japanese novelist Murakami penned this simple, quick memoir as his ode to jogging. Murakami explores the relationship between his writing and running, and how they inspire each other. Above all, he just loves to run.
"1,000 Recordings to Hear Before You Die," by Tom Moon
No true music lover should be without. Moon lists his favorite 1,000 recordings, a list that is sure to incite arguments, trigger nostalgia, pique curiosity, and do significant damage to your music budget.
"Stuff White People Like," by Christian Lander
An examination of the tastes of white people and what truly is to be white. Be prepared for some self inventory. Lander finally gives a culture to the cultureless.
"Hot, Flat, and Crowded," by Thomas Friedman
One of journalism's most precious resources evaluates the world's depleting resources in this argument for the necessity of a green revolution before it's too late.
"The Eagle River Valley," by Shirley Welch
Longtime local Welch provides a photographic touchstone of our surroundings, detailing the Eagle River Valley's rich mining history, homesteaders, and pioneers.
"The Wordy Shipmates," by Sarah Vowell
Sarah Vowell takes a look at the history of the Massachusetts Bay Colony with equal parts reverence and snark.
"Canyon Wilderness," by Jon Ortner
This is one of the most beautiful books ever made about the canyon regions of Colorado, Utah, Arizona, and New Mexico. Stunning photography throughout.
"The Man Who Ate the World," by Jay Rayner
One the world's most notorious restaurant critics takes on some of the globe's most famous eateries, and few make the grade.
"Boys will be Boys," by Jeff Pearlman
Pearlman puts the legendary Dallas Cowboys dynasty under the microscope in this no holds barred account of "America's Team." Pearlman chronicles the 'Boys exploits on and off the field, from the owner's box to the nightclubs. And, for the record, flamboyant wideout Michael Irvin scored just as much off the field as he did on it.
Just as good the second time around (paperback favorites 2008)
– "Love is a Mixtape: Life and Loss One Song at a Time," by Rob Sheffield
– "Game of Kings: A Year Among the Geeks, Oddballs, and Geniuses Who Make Up America's Top Chess Team,"
– "The World Without Us," by Alan Weisman
– "Look Me in the Eye," by John Elder-Robison
– "Eat This, Not That," by David Zinczenko
– "Richistan," by Robert Frank
Stephen Bedford is the manager of The Bookworm of Edwards. E-mail comments about this story to cschnell@vaildaily.com.
---
Support Local Journalism
---