Bottomless powder bargain in southern Colorado?
Dave Philipps
Associated Press

SILVERTON, Colorado " A bargain is a relative thing.
Last month, Silverton Mountain in Colorado started offering helicopter skiing.
The flight lasts just over a minute.
---
---
The descent, from a snowcapped peak through untracked chutes and bowls, doesn't last much longer.
The cost per lap, on top of the $129 lift ticket, is $150.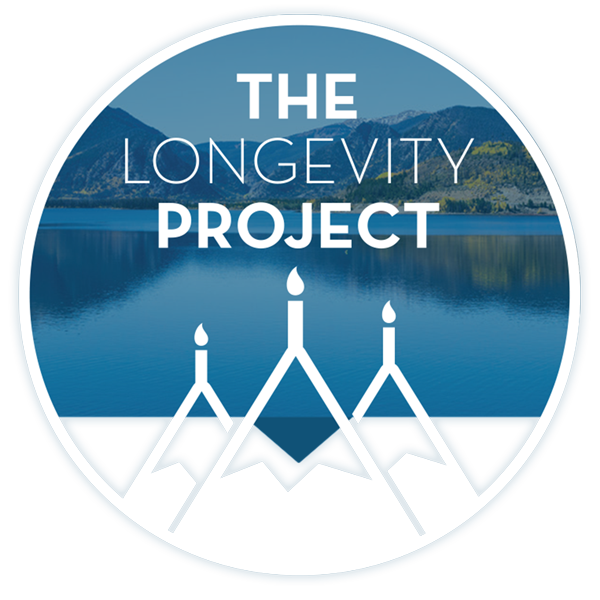 Participate in The Longevity Project
The Longevity Project is an annual campaign to help educate readers about what it takes to live a long, fulfilling life in our valley. This year Kevin shares his story of hope and celebration of life with his presentation Cracked, Not Broken as we explore the critical and relevant topic of mental health.
---
---
To skiers who yearn for bottomless powder, this is a heck of a bargain.
You've heard of ski bums. Meet ski junkies.
"When we saw it was available, there was no question we were going to do it. It was in our own backyard, and the price was good," said Holly Chavez, who drove six hours from Colorado Springs with her husband, Dave, to hit up the first day of helicopter drops here.
---
---
After their first taste of heli skiing last year in Canada, they were dying for more.
Here, they stood with their telemark skis on a sunny ridge at 12,400 feet, waiting for the chopper to whisk them, a guide, and two other skiers to an unskied peak glowing in the sun on the other side of a half-mile-deep valley. To reach the peak by foot would take all day. In the chopper? Just 94 seconds.
All around, the jagged, frozen incisors of the San Juan Mountains jutted into a perfectly blue sky.
"This is a big part of the thrill," Dave said. "Just being in a setting like this on such a beautiful day."
But it's not the main thrill. What makes skiers plunk down the cash is the powder.
Powder is addictive. Sailing through that light, untouched stuff offers a glorious, euphoric rush that is often over too fast. It is a whole-body experience, the physical, mental and spiritual all plunging into the moment.
Powder-snow skiing is not just fun, wrote the late Silverton author Dolores LaChapelle in her book "Deep Powder Snow." "It is life, fully lived, life lived in a blaze of reality."
Once a skier gets a taste of it, he'll do almost anything to get another.
And so, people like Dave and Holly Chavez descend on places like Silverton, one of two mountains in Colorado that offer heli skiing, and the only one that sells one ride at a time.
With its new pay-by-the-drop heli rides, Silverton has become the equivalent of a pusher selling dime bags on the corner: "Hey, you want to go for a run?"
And with Silverton's reputation for prolific powder on superlative steeps, most ski junkies do.
The Chavezes waited with about 30 skiers who had signed up to fly. The sun gleamed off the snow. The wind twitched in the empty sky. Suddenly, the peaks echoed with the unmistakable thwock-thwock-thwock of the chopper. A shiny yellow, six-person A-Star helicopter buzzed into view and set down in a blast of snow.
Four skiers huddled under the whirring blades, shuffled inside and the helicopter veered off into the landscape, growing smaller and smaller until it was just a glint in the sun.
Silverton's shiny yellow helicopter is a stark departure from the rest of the ski area, which is anything but high-tech.
Silverton is literally a mom-and-pop mountain, opened by Jen and Aaron Brill in 2002.
To keep overhead low, everything is done on the cheap.
The single lift, a mothballed two-seater Mammoth Mountain was scrapping, was picked up for $10,000.
The rental shop is an old school bus buried up to its windows in snow. The base lodge where skiers drink beer at the end of the day is a second-hand Quonset tent with some benches ripped out of old vans, a wood stove and a few kegs.
Silverton Mountain doesn't even have running water.
The one thing that keeps hardcore skiers coming from all over the country is a double-black-diamond mountain hit with 400 inches of snow a year.
But now it has leased a fancy helicopter.
"The helicopter is sort of un-Silverton," Jen Brill said. "We've always been about the skiing, not the other stuff, but we needed it."
Silverton has 1,800 acres of terrain. Almost all of it is hard-to-reach slide paths carved by avalanches.
To keep those avalanche chutes safe for skiing, Silverton spends a lot of time bombarding built-up snow with explosives.
For years they relied mostly on an air-powered rocket launcher called an Avalauncher to strike those slopes, but recently, Brill said, ammunition for the Avalauncher became so expensive that hiring a helicopter seemed like a cheap alternative.
Now, the pilot flies a circuit while Brill's husband tosses relatively cheap bombs from the window.
"Why spend all the money on the Avalauncher when we could spend about the same and have heli skiing, which is so much more fun?" Brill said.
The helicopter also helps sea-level skiers get around Silverton, where much of the terrain otherwise requires a grueling high-altitude hike. Most helicopter runs drop to groomed catwalks that offer an easy ski out.
The Brills hired a helicopter that spends its summers fighting fires in New Mexico, strapped a ski basket on the side, and started quietly advertising single helicopter rides on the Web site for "skiers with big boards but a small bankroll."
Telluride Helitrax offers all-day tours only a few valleys away from Silverton. But Helitrax books by the day, not the run. And a day (about six runs) costs $1,350.
Other helicopter operations in Summit County have come and gone, but none has been able to keep up with the cost of maintaining a helicopter.
Silverton's chopper, which it leases with a pilot, commands $2,000 per hour.
Just minutes after the Chavezes watched the shiny yellow helicopter disappear, it was back. The whirring blades stirred up a snow cyclone on the ridge.
The Chavezes tried to hunch into their jackets against the motor-driven blizzard as a guide beckoned them with a glove into the waiting chopper.
Buckled in next to them was Bill Ketcham, a radiologist from Wyoming who had signed up for two $150 drops. It was the avid skier's first heli ride.
"I'd looked at going to Alaska to go heli skiing," he said. "But you have to book so far in advance. This, I just decided to do."
From the chopper, every window looked like the intro footage of a Warren Miller movie: blank white mountain canvases waiting under a blue sky for skiers to create their art.
The pilot circled a summit once, then set down gently on the snow.
Below, an unskied bowl beckoned " not just fresh snow on top of an icy base, but fresh, springy powder with no fathomable bottom.
Their guide pointed the way, down a wide open bowl. One at a time, the skiers shot down through the untouched white, crests of snow flying up at every bounding turn.
Powder skiing seems to force you to live in the moment, and that moment is sheer bliss.
LaChapelle wrote, "Once experienced, this kind of living is recognized as the only way to live " fully aware of the earth and the sky and the gods and you, the mortal, playing among them."
It is enough to make a junkie of anyone.
At the bottom of the run, Holly Chavez had a beaming smile. Would she pay the $150 again?
"Oh absolutely," she said.
---
Support Local Journalism
---