Breast cancer advocate in town for annual Celebration of Life luncheon in Beaver Creek
Caramie Schnell
Vail CO, Colorado

BEAVER CREEK " A woman waking up from a breast biopsy in the late '70s would know if she still had both of her breasts by looking at the clock.
"If the operation took four hours, it must have been a mastectomy; if it took one hour, it was a biopsy," said Dr. Susan Love in a recent telephone interview.
Most often if a biopsy was positive for cancer, the doctor would give the woman an immediate mastectomy, Love said. By the time the patient woke up from anesthesia, the time of day was her only indicator.
---
---
"The surgeon was gone and the nurses weren't going to tell them. Can you imagine?" she said.
Thankfully, things have changed significantly since then, Love said. Over the course of her career, she's seen large strides made in the breast cancer field: Breast conservation, increased survival rates and an increase in awareness and mammograms, to name a few.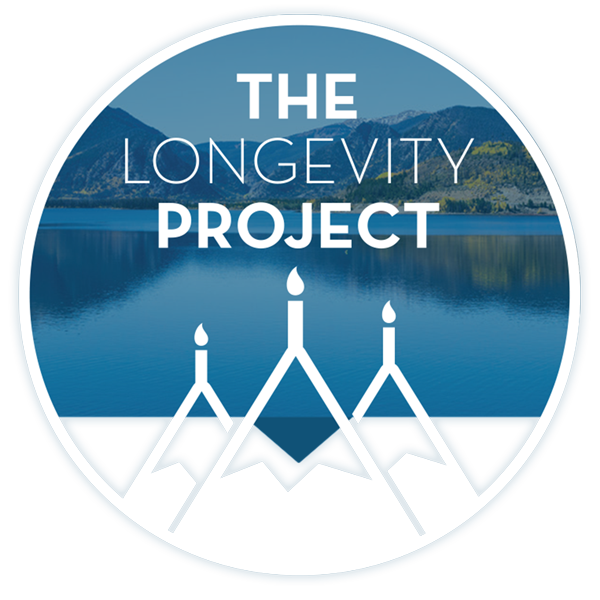 Participate in The Longevity Project
The Longevity Project is an annual campaign to help educate readers about what it takes to live a long, fulfilling life in our valley. This year Kevin shares his story of hope and celebration of life with his presentation Cracked, Not Broken as we explore the critical and relevant topic of mental health.
---
---
The longtime breast cancer surgeon, author of "Dr. Susan Love's Breast Book" and now a pre-eminent breast cancer advocate, is in town this week. Love will speak about some of the most recent breast cancer research developments at the annual Celebration of Life Luncheon in Beaver Creek on Friday. The luncheon is sponsored by the Vail Breast Cancer Awareness Group. The group, made up of seven local women, was started in 1993 by local residents Brenda Himelfarb, whose dear friend was diagnosed with breast cancer in the early '90s, and Patti Weinstein, whose mother-in-law lost her battle with breast cancer. A year and a half after the group's inception, Himelfarb was diagnosed with breast cancer.
"Breast cancer did not run in my family," she said. After a lumpectomy and radiation, Himelfarb was given the all-clear. "I was very fortunate," she said.
Himelfarb met Dr. Love during her cancer treatment and their paths crossed again afterwards, when she was researching and writing her own book, "Breast Cancer 101."
---
---
"She delivers serious information in an entertaining way," Himelfarb said. "She knows how to relate to women and is straightforward about everything. She's serious, light and funny, all in one."
Proceeds from the luncheon will flow to the group, which to date has raised nearly $500,000. Some of that money helps pay for mammograms for local residents whose insurance won't cover the test. Money was also used to help build the Sonnenalp Diagnostic Center within the Shaw Cancer Center, Himelfarb said. "Needless to say, the money will stay within the community," she said.
When Love attended medical school at SUNY in New York, there were quotas on how many women could participate in the program, Love said " "only 5 percent" were allowed, she said.
There was no such thing as a "breast surgeon." The reason Love "got into breast," was because she wasn't sent any male patients.
"God forbid you send a male patient to a woman doctor," she said.
"When I first started, we were still doing radical mastectomies. We were not saving breasts. We were not giving chemotherapy. Even then, when we were fighting for breast conservation, the surgeons would say, 'Well I've done it this way my whole life, I'm not going to change now. We'd say 'Look, there's this great data from Italy that shows that lumpectomy/radiation is just as good. They'd say, 'Well, that's Italian women, with Italian breast cancer, it won't work in America."
In the early '90s, Love helped start the National Breast Cancer Coalition, a national, grassroots advocacy group that lobbies for public policies that impact breast cancer research, diagnosis and treatment. In one year the coalition managed to increase breast cancer funding from $40 million to $300 million, Love said.
What began as a career, evolved into a mission: To eradicate breast cancer within her lifetime. After 30 years of surgery, Love retired her scalpel and started a nonprofit " the Dr. Susan Love Research Foundation. She was frustrated, she said, because after so many years doctors were still "doing variants of the same thing " chemo, radiation and surgery."
"No one was working on what causes this and how to prevent it," Love said. "I decided at this point in my life, I wanted to stop (breast cancer). In order to do that, I had to look at the bigger picture. Instead of taking care of women one by one, I wanted to work on changing the research agenda and getting people to think and look at it in a new way and really try out some new ideas."
It's those "new ideas," that takes up most of Love's time these days. She'll discuss some of the biggest changes happening now in breast cancer research at the luncheon on Friday, she said, but she shared a few of the predominant themes.
"We've tended to think about breast cancer as one disease, where you get one small cell, which gets bigger and then spreads all over. In actuality, there's probably five kinds of breast cancer as defined by their DNA and, depending on the kind you have, you might have a totally different treatment and different outcome. … It's really looking at the biology of the tumor."
The goal is to get away from "one-size-fits-all" treatment. "It's really looking at how we're understanding the biology of breast cancer and how that affects treatment," she said.
Love is quick to say locally based grassroots organizations like the Vail Breast Cancer Awareness Group have made "huge changes" in terms of raising awareness, which in turn has led to increased research funding for breast cancer and resulted in new treatments, mainly drugs that extend life.
"My frustration at this point is we're lagging way behind in terms of prevention and trying to figure out the causes of breast cancer," she said.
That's where her foundation comes in. Recently they've been working on a new test for younger women. Mammograms don't work in pre-menopausal women because the tissue is so dense. Looking for cancerous tissue is "like looking for a polar bear in the snow " you can't see it," Love said. That's why she working on developing a "really cheap, really simple" test for young women that will indicate who is at risk.
All breast cancer starts in the lining of the milk ducts, Love said. Most young women can usually get a few drops of fluid out of their nipples when they squeeze them.
"We're developing (a test) that's like a dip stick " almost like a pregnancy test " except it'll be a Band-Aid," Love said. "You'll put it on your nipple and massage your breast and if it turns blue, that means you have fluid, and if you have a marker, that means you're at higher risk and then you'd know if you need to do something else."
Along with inventing new tests, Love is looking at new treatment methods.
"Instead of taking chemo for the whole body, we're looking at, could you just put the treatment down the duct?" Love said. "We're going to talk about some of that stuff and how people can get involved in some of this research where we need healthy women, not just women with cancer, to figure out what causes this disease and how to stop it. … What we're going to talk about at the luncheon is a step further than the usual 'get your mammograms, wear a pink ribbon.' I think women are ready to go the next step and really be part of the process."
High Life editor Caramie Schnell can be reached at 970-748-2984 or cschnell@vaildaily.com.
What: Book signing with Dr. Susan M. Love. Love will sign her recently reprinted book, "Dr. Susan Love's Breast Book."
Where: eat! drink! in Edwards.
When: Thursday, 5 to 7 p.m.
Cost: $40, includes wine and cheese, but not the book.
More information: Call 970-926-1393.
What: Annual Celebration of Life Luncheon with featured speaker Dr. Susan M. Love.
Where: Ritz-Carlton Bachelor Gulch.
When: Friday. Silent auction at 11 a.m., followed by luncheon and Love's presentation.
Cost: $100. A handful of tickets were available at press time.
More information: Call 970-479-8595.
---
Support Local Journalism
---