Bryant's attorneys unleash new evidence
Kobe Bryant's alleged victim wore underwear to her rape exam that contained another man's semen, according to testimony during Bryant's preliminary hearing Wednesday.
Eagle County Sheriff's Detective Doug Winters testified that two pairs of the alleged victim's underwear were tested by Sexual Assault Nurse Examiners – the pair she wore the night of June 30 when she was allegedly sexually assaulted by Bryant, and the pair she wore to the hospital July 1 for her examination.
In the yellow knit underwear she wore to the hospital, the Sexual Assault Nurse Examiners said they found a spot of blood, traces of sperm, pubic hair and semen from someone other than Kobe Bryant; a Caucasian, they said.
---
---
Bryant's alleged victim told Winters she'd had consensual sex on June 28 with someone who used a condom.
Under cross examination, Winters said he did not run any tests to determine whose unidentified semen was found.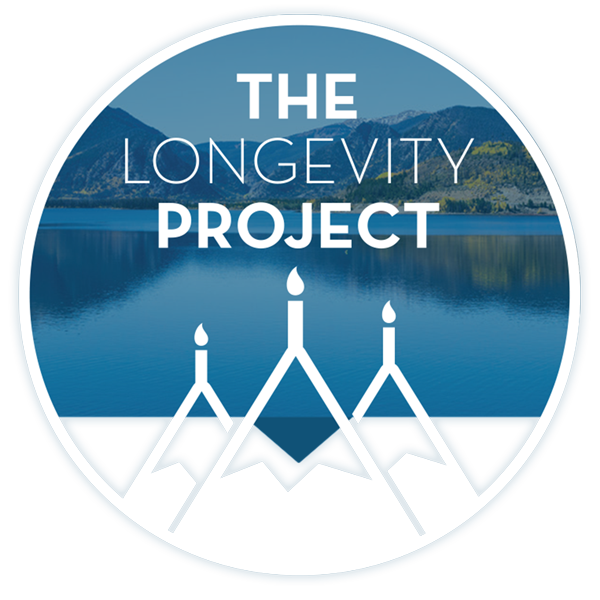 Participate in The Longevity Project
The Longevity Project is an annual campaign to help educate readers about what it takes to live a long, fulfilling life in our valley. This year Kevin shares his story of hope and celebration of life with his presentation Cracked, Not Broken as we explore the critical and relevant topic of mental health.
---
---
"You've done no testing as we sit here. It's three months later and you have done no testing?" asked Pamela Mackey, Bryant's attorney who conducted the cross examination for the defense.
"I don't know to whom it belongs. I did not test it," said Winters.
Swabs used during the nurse examiners examination also turned up traces of semen from someone other than Bryant. Under questioning, Winters said he had not tested those swabs, either, to see whom the semen came from.
---
---
Winters said when he learned of the semen samples in July, he asked Bryant's alleged victim if that changed her opinion. Winters said it did not.
Winters said that during his initial questioning of Bryant in the hotel driveway, the night of July 1, he did not immediately notice a bloodstain on Bryant's T-shirt – his alleged victim's blood – because it was on the inside of Bryant's T-shirt and the shirt was tucked in. He said the Colorado Bureau of Investigation identified the blood as Bryant's alleged victim's.
Neither the defense nor the prosecution gave any indication how big the bloodstains were. During his closing argument Wednesday, Deputy District Attorney Gregg Crittenden indicated there were three stains.
Winters said no testing was done in the bathroom of Bryant's hotel room to check for makeup or mascara the alleged victim might have left behind. Bryant sent her to the bathroom to wash up after the incident was finished, according to the alleged victim through Winter's testimony.
Winters also said there was no attempt to find traces of blood on the carpet in the area where Bryant and his alleged victim had sexual intercourse.
"I asked the nurse examiners if prior acts could have created the victim's injuries," said Winters. "They said it was not likely."
Cross examination
During her cross examination Wednesday, Mackey launched a methodical offensive on the prosecution's version of events of that infamous June 30 night.
As Mackey's cross examination of Winters turned away from the evidence and toward the events of the night of June 30, Mackey attempted to raise doubts about whether the alleged victim had said "no," and if so, how forcefully.
Reading from Winters' report on his investigation, Mackey quoted Winters as writing, "I asked the accuser why she never told Kobe Bryant "no.'"
Winters replied that the next question he asked was "what she had done to make him think that she was not a willing partner in a sexual act."
Most of the testimony during the preliminary hearing concerning statements Bryant gave police came in private sessions in Eagle County Court Judge Fred Gannett's chambers. It had not yet been decided whether Bryant's statements are admissible. Because of that, some of the testimony in open court seemed disjointed.
"What you get to see in connection with the open hearing may appear slightly schizophrenic," Gannett told the courtroom before Wednesday's proceedings began.
Throughout Wednesday's proceedings, Bryant sat quiet and still, his hands folded on the table in front of him. His other attorney, Hal Haddon, occasionally leaned over to whisper to him. Mackey was on her feet most of the day, conducting the cross examination.
Defense's version
Between 4 and 4:30 p.m. June 30, the alleged victim learned Bryant was coming to be a guest at the Lodge and Spa at Cordillera.
According to Winters' testimony, the alleged victim was "excited to meet Kobe Bryant."
She assigned Bryant to Room 35, at one far end of the hotel, and his body guards to rooms 18 and 20, at the other end of the hotel. Winters said in describing where Room 35 is that the alleged victim told him, "It's about the farthest room away from the front desk and the lobby."
Only four rooms in the 56-room Lodge and Spa at Cordillera were occupied that night.
"She had 52 rooms to choose from when making those room assignment?" said Mackey.
"That's correct," responded Winters.
The alleged victim met Bryant and his entourage at the hotel's front door with his room key and escorted him straight to his room. On their way there, Bryant pulled her aside for a private conversation during which he asked her for a tour of the hotel, according her version of the events.
After taking the bodyguards to their rooms, she returned to Bryant's room by what she told Winters was a "back way."
Winters said that to get back to Bryant's room, the alleged victim told him she had to go out the hotel's front door, turn left and re-enter through the employee entrance, go through the employee cafeteria up the hall, then ride an elevator to the first floor.
"She knocked on his door, he answered and they started their tour," said Mackey.
They walked through the public areas of the hotel, flirting with each other, Winters testified.
They stopped to chat with the bellman and other guests. When they were finished, Bryant asked her to show him to his room.
According to Winters' testimony, the alleged victim said she expected Bryant "to put a move on her."
"With this knowledge she walks in," said Mackey. "They sit down and their chit chat centers mostly on tattoos and jacuzzis."
How no was "No'?
The alleged victim stood up, and Winters testified she said during interviews that she was becoming uncomfortable with the situation, although in cross examination Winters said she did not tell Bryant at the time.
Bryant asked her for a hug, and she hugged him back. They began kissing, which went on for about five minutes, and she draped her arms around his neck, Winters testified.
"She says she consented to it," said Winters. "Then she said Kobe Bryant began touching her in ways that she didn't want."
Signs of a struggle, Mackey said, were absent from the scene, and no one directly heard or saw anything.
Mackey also pointed out that the room above Bryant's was rented for that night, and Mackey said the people in it slept with their windows open. When asked about the relevance, Mackey said, "They heard nothing, judge."
Bryant was subjected to a rape examination at Valley View Hospital in Glenwood Springs.
Pointing to the nurse examiners report, Mackey said the nurse examiners didn't find a mark on him – no scratches, no red marks, nothing to indicate he had been in any kind of struggle.
Mackey pointed out that the the alleged victim's clothing was not damaged.
"No rips or tears," she said to Winters.
"That's correct," responded Winters.
"During what she claims was a sexual assault, she started to get more aggressive," said Mackey. "When she did, he stopped."
"She took her hand and moved his hand away. He stopped. There's no dispute that he stopped, is there detective?"
"That's correct," Winters said.
Another witness
The first person who saw Kobe Bryant's alleged victim when she returned to the hotel lobby was the night auditor, who said she didn't look like there was anything wrong with her, according to testimony.
In a written statement, the Lodge and Spa at Cordillera's night auditor, who was not named in Wednesday's proceedings, told Eagle County Sheriff's Detective Doug Winters she didn't believe the alleged victim had been sexually assaulted. The night auditor said the alleged victim was excited about Bryant coming to the hotel and the alleged victim stayed past the end of her shift to meet Bryant. According to testimony Wednesday, she was late to work and wanted to make up the hours.
The night auditor wrote that she saw the accuser return to the front desk after taking Bryant on a tour of the hotel– about 10 to 15 minutes later. The night auditor said she asked the alleged victim to please finish her cash sheet.
"The night auditor said the accuser did not look or sound as if there had been any problem," Mackey said while cross examining Winters.
"Yes," responded the detective.
A source close to the investigation said after the hearing Wednesday afternoon that the woman said the auditor did not get a good look at her, and that the two barely spoke to each other. Also, the alleged victim said that she didn't want to say anything in the hotel lobby because she didn't want anyone there to see her upset and embarrassed. She didn't "break down" until she was outside alone with the bellman and explained what had happened, the source said.
---
Support Local Journalism
---