Bulding season never ends
VAIL " There used to be a "construction season" in the mountains. Now, being eyeball-deep in snow only slows down a building.
The Arrabelle at Vail Square project is still mostly a giant hole in the ground. But countless cubic yards of concrete have already gone into the building, with more being poured every day. Making sure that concrete stays strong after it dries takes strategy, science, and a little bit of art. Mostly, though, it takes manpower.
"We've got between 20 and 24 people down there every day," said Shawn Sands of Shaw Construction, the company building the Arrabelle. As the labor foreman, it's Sands' job to make sure people and equipment are where they're supposed to be through the day. It's not an easy job.
---
---
"The only constant here is change," Sands said.
Another constant is the need to heat large pieces of real estate, and keep tons and tons and concrete warm enough to set properly.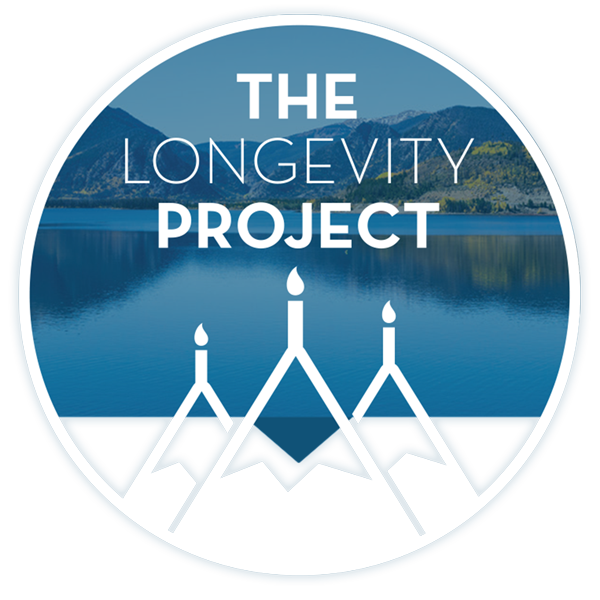 Participate in The Longevity Project
The Longevity Project is an annual campaign to help educate readers about what it takes to live a long, fulfilling life in our valley. This year Kevin shares his story of hope and celebration of life with his presentation Cracked, Not Broken as we explore the critical and relevant topic of mental health.
---
---
That's where Sands' crew comes in. Over the course of a day, the labor crew will haul heaters to one spot, blankets to another. The heaters and blankets are crucial to getting concrete to set properly.
"When we pour concrete, we have to keep it above 40 degrees for three days," said Gary Paul Starr, a superintendent for Shaw on the Arrabelle site.
Equally important is keeping the ground thawed enough to pour concrete into forms. The ground also has to be thawed when its pushed back around the concrete.
---
---
Years ago, those who absolutely had to dig in the winter would use burning charcoal on sheets of tin to thaw out ground.
"A lot of this couldn't be done without the new stuff we're using," project superintendent King Cole said.
The crews who haul all that equipment around often have to work in serious cold. Vail this winter had a stretch of more than 40 days when the daytime high temperature didn't crack 32 degrees.
Hard work helps ward off some of the chill, but every day Sands comes to work dressed in enough layers to at least partially clothe three desk jockeys. There's about that much clothing in his truck, insurance for the after-hours emergencies that crop up during any project.
"I've been here late when water pumps go out, or generators go out, standing in water up to my knees," Sands said. "You have to stay to get it fixed."
Sands has spent most of his life in the mountains, and 15 years with Shaw. He knows what the company calls "winter rules" by heart. The first of those rules is "be prepared."
But most years there are new guys on the crew when the snow and cold hits, some who haven't been through a mountain winter.
"Some of the new guys don't think about it until that first cold snap hits," Sands said. "We help them out when we can. We've usually got a supply of gloves in the office."
Even if they're freezing, a lot of construction workers will try to tough out the first cold snap. Sometimes Sands has to step in.
"We'll have to tell them to go warm up for a few minutes, go get some hot soup."
"Winter rules" also require more preparation and picking up around the job site.
"We make sure everything is covered and off the ground," Starr said. "We try to keep everything in as compact an area as we can."
Even following the rules, a few things slip through. Snow " and lots of it this winter " is being trucked off the Arrabelle property and taken to a part of the Eagle County Landfill north of Wolcott. When the snow melts, a crew goes in to clean up whatever's left behind. A lot of it is trash.
"Sometimes you find things you needed, or rented," Starr said.
While winter rules are in force at virtually every job site in the valley, it isn't always enough. Construction can be a dangerous job, and winter can make it more so.
"You do have to worry about safety a little more," said Jon Stavney, a project manager for Beck Building Company, an Avon-based firm that specializes in building large homes.
And no matter how prepared a crew is, things will slow down in the winter, Stavney said.
"Things that might take two weeks in July will take three or four weeks in the winter," he said. "There's the weather, and people are a little less efficient in the winter."
While working in the winter is slower, and can be a lot more expensive, the days of shutting down a project for the winter are long gone.
"These larger home projects are for people who have high expectations for us meeting a schedule," Stavney said. "They don't want to wait."
And for big commercial projects, waiting through the winter usually isn't an option.
"It costs more to work through the winter, but the cost of not doing it is prohibitive on projects like this," Starr said. "You need to open for the peak season, by Turkey Day. It's not just the building, it's the vendors, the rental shops. If you open in April, May or June and try to get by on cash flow, that's doomed a lot of businesses."
Staff Writer Scott N. Miller can be reached at 949-0555, ext. 14624, or smiller@vaildaily.com.
Vail Daily, Vail Colorado
---
Support Local Journalism
---