Bush, Democrats in stalemate over Iraq
WASHINGTON (AP) — President Bush surrounded himself with military families on Monday to push anew for a war-funding bill that isn't tied to pulling U.S. troops out of Iraq. The Senate's Democratic leader, Harry Reid of Nevada, responded that Bush must choose between holding to "discredited policies" in Iraq or working with lawmakers on a new course.
Bush, who will meet with lawmakers on Wednesday, said: "We should not legislate defeat in this vital war." He said he's willing to discuss a way forward with Congress, but he stood firm in opposing any measure that restricts military commanders, sets a withdrawal timetable or includes billions of dollars of spending unrelated to the war.
"Listen, I understand Republicans and Democrats in Washington have differences over the best course in Iraq," Bush said. "That's healthy. That's normal, and we should debate those differences. But our troops should not be caught in the middle."
---
---
Democrats, who do not appear to have the votes to override a presidential veto, are not backing down. They want funding for the war tied to redeploying troops out of Iraq, and possibly contingent on the Iraqis' progress in securing their nation.
"The president has a choice to make in the coming days: Cling to the discredited policies that have led our troops further into an intractable civil war, or work with a bipartisan majority of Congress to make us more secure," said Majority Leader Reid.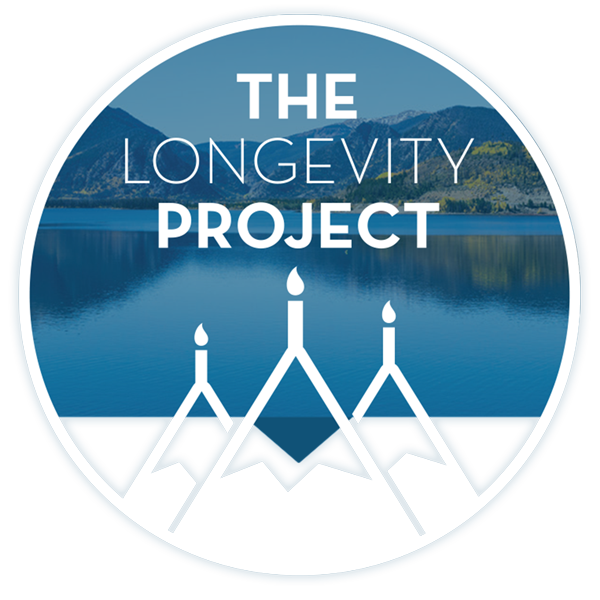 Participate in The Longevity Project
The Longevity Project is an annual campaign to help educate readers about what it takes to live a long, fulfilling life in our valley. This year Kevin shares his story of hope and celebration of life with his presentation Cracked, Not Broken as we explore the critical and relevant topic of mental health.
---
---
"We're committed to pressing these goals to the administration until they do change course," he said.
Both the House and Senate have passed bills to both fund the war and start bringing troops home. They are expected this to week to begin negotiating a final version to send to Bush. He has pledged to veto it if it is not stripped of the provisions he opposes.
The Senate bill would require a U.S. troop exit in Iraq to begin within 120 days, with a completion goal of March 31, 2008. The House bill would order all combat troops out by Sept. 1, 2008. Most Republicans stand with Bush on grounds that a timetable is a dangerous war policy.
---
---
Vice President Dick Cheney has predicted that Democrats will cave and that Congress will pass a "clean" bill that funds the war in Iraq and Afghanistan without timetables.
The Democrats disagreed.
"The president is not going to get a bill that has nothing on it," Reid said. "It would be wrong for this legislative branch of government to capitulate to this wrong-headed policy that the vice president and the president have been leading."
Sen. Carl Levin, a Democrat and chairman of the Armed Services Committee, told reporters in Michigan Monday that if Bush vetoes their original bill, Democrats would go with a "second-best approach" to dealing with security issues in Iraq. He said the second bill would tie U.S. economic and military support to the Iraqi government's ability to meet performance benchmarks.
Illinois Rep. Rahm Emanuel, chairman of the House Democratic Caucus, said that Bush and Republican congressional leaders have abandoned efforts to hold the Iraqi people and government accountable.
"As they rush to embrace the Bush plan for more of the same in Iraq, the Republican policy is to make U.S troops bear the full burden of the war on their shoulders," Emanuel said.
Bush, joined in the East Room by mothers and fathers, husbands and wives and sons and daughters of U.S. troops who have been killed in Iraq, chastised Congress for leaving on its spring recess without resolving its differences and sending a bill to his desk.
The president said he talked on Monday with Iraqi Prime Minister Nouri al-Maliki, who asked Bush to thank the military families and support organizations and tell them that the Iraqis will continue to work hard to be an ally in the war on terror.
On Monday, al-Maliki suffered a significant political blow when six cabinet ministers loyal to the radical Shiite cleric Muqtada al-Sadr resigned to protest al-Maliki's refusal to set a timetable for an American troop withdrawal.
The departure of the six ministers, while unlikely to topple al-Maliki's government, deals a significant blow to the U.S.-backed leader, who relied on support from the Sadrists to gain office. But the resignations raised the prospect that the Mahdi Army militia could return to the streets of Baghdad where the number of bodies being dumped increased to 30 on Sunday.
---
Support Local Journalism
---