Butch Mazzuca: Some parting thoughts for Vail Valley readers
It's been said that next to the circus nothing packs up and tears out faster than the Christmas spirit. And so it is that today, the 2008 holiday season officially draws to a close.
But something else will also terminate today. After six plus years as an independent columnist for the Vail Daily I've decided to ride off into the metaphorical sunset; but before I saddle up, here are a few parting thoughts:
n When I was a youngster there were things we couldn't say in front of a girl. Nowadays, however, it seems we can say anything, anytime, in front of anyone — provided we don't use the term "girl."
---
---
n Some good friends of ours recently returned from Southeast Asia. When recounting their tour, our friend Barbara (a former teacher) related how the highlight of their trip occurred when their tour guide arranged for her to spend a day at a Vietnamese school talking to the kids about life in the United States.
Barbara told us how when she was introduced to the class, the kids were literally beside themselves in anticipation of showing off their English language skills. Barbara and her husband, Bob, experienced a similar passion for learning English when they visited China, a nation where it's been estimated that within 20 years the number of English-speaking Chinese will exceed the number of native English speakers in the rest of the world combined.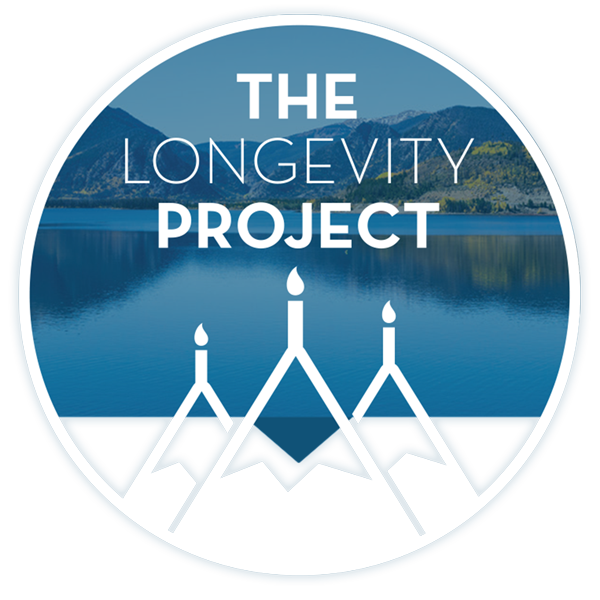 Participate in The Longevity Project
The Longevity Project is an annual campaign to help educate readers about what it takes to live a long, fulfilling life in our valley. This year Kevin shares his story of hope and celebration of life with his presentation Cracked, Not Broken as we explore the critical and relevant topic of mental health.
---
---
Given the fact that studies have repeatedly shown the greatest determinant of success in America is the command and use of the English language, one has to wonder why so many recent immigrants to this country don't share the same fervor for mastering English as do people living half a world away.
n There's no question that protecting the environment is a good thing, but environmentalism and politics have become so intertwined that far too often talk of "saving the planet" is little more than an excuse for more and bigger government.
n Why does the same media that damned Alaska Gov. Sarah Palin for not being experienced enough for national office offer few such protests about Caroline Kennedy's "qualifications" to be a U.S. senator?
---
---
n Does anyone besides me feel that if Senate Majority Leader Harry Reid had a shred of decency he would formally apologize to the families of the troops who have been killed or wounded in Iraq for his partisan, shameful and highly erroneous statment, "The war is lost"?
n The judges' decision is in the 2008 "How arrogant and stupid can one be?" award goes to former North Carolina Sen. John Edwards, who narrowly edged out O.J. Simpson and Elliot Spitzer for the ignominy.
n Amid all the talk about jump-starting the economy, perhaps a "stimulus package" such as giving employers tax breaks for hiring older workers should also be considered. After all, older workers are healthier and better educated than ever before, they bring a wealth of experience, and on balance are more willing to cooperate with their employers to find win-win situations. In essence, older workers have "been there, done that, and got the T-shirt," and offer their employers maturity, stability, consistency and wisdom.
n As a wise man once said, we'd be much happier if our proximate goals in life were in accord with our ultimate goals
n We hear so much about the deterioration of quality and poor customer service these days that I thought I would offer the valley's managers and business owners three fool-proof rules for success: 1) Quality, service, price; successful businesses provide excellence in at least two of those categories. 2) Whatever gets measured gets done, whatever gets done should be rewarded, and whatever is rewarded will be repeated. 3) Never walk past poor quality without doing something about it.
n Why does it take most of us a lifetime to figure out that pleasure and joy are not synonymous?
n I suspect the most appreciated "present" many women received this past Christmas was having their spouse, boyfriend, significant other, etc, present emotionally during the holidays rather than just physically.
Before concluding this commentary, I would like to thank the all the readers who over the years have had so many kind words to say about my writing. At the same time, I want to thank my critics for their weekly on-line vivisection of my observations. To them I can only say I wasn't trying to convert you to a conservative point of view.
Rather, I was offering a perspective not always found on the pages of this newspaper.
And lastly, allow me to leave you with the best definition of happiness I've ever come across. Happiness means having: 1) Peace of mind; i.e., freedom from fear, freedom from anger and freedom from guilt. 2) Good health and a high level of energy. 3) Long-term, loving, intimate and mature relationships. 4) Enough money that we do not worry about it. 5) A commitment to worthy goals and ideals. 6) A feeling of personal fulfillment and self-actualization.
With the above in mind, I wish each of you peace and happiness throughout the new year.
Quote of the day: "Take time to live because the world has so much to give."
Butch Mazzuca is a business consultant and has written weekly for the Vail Daily for most of the past six years. We're hoping that he's going on a short sabbatical and will return. He can be reached at bmazz68@earthlink.net.
---
Support Local Journalism
---