Can 'collaborative divorce' save sanity and money?
Rohn Robbins
Vail, CO, Colorado

Pat Benatar had it right " love is a battlefield. Especially when it comes to divorce. But it doesn't necessarily have to be so. Although never pleasant, divorce can be " with some resolve " downright civil.
"Collaborative divorce" is just what it sounds like " divorce to be sure, but with cooperation between the parties. While cooperation in a breakup may seem anathema to every silly stereotype you've ever entertained about divorce, it can be a process which, if not exactly peaceful, may at least turn down the burners of dissension and save the parties cash, time and unnecessary heartache.
Fairness is crucial
---
---
In collaborative divorce, the watchword is "fairness." Rather than going to court " or threatening to go to court " the parties, with their lawyers endeavor to reach settlement through negotiations. At times, neutral third party experts are involved to deal with complicated issues such as valuation of a business or various marital assets.
The focus of the four-way meetings is to identify the needs, goals and priorities of the parties and to establish a road map for obtaining them. Key to the process is that the parties set their own standards and, with assistance of counsel, reach their own decisions. The thesis of collaborative divorce is that, rather than deferring to the dispassion of the courts, the parties themselves know best what is best for them and what will most fully suit their goals, priorities and circumstances.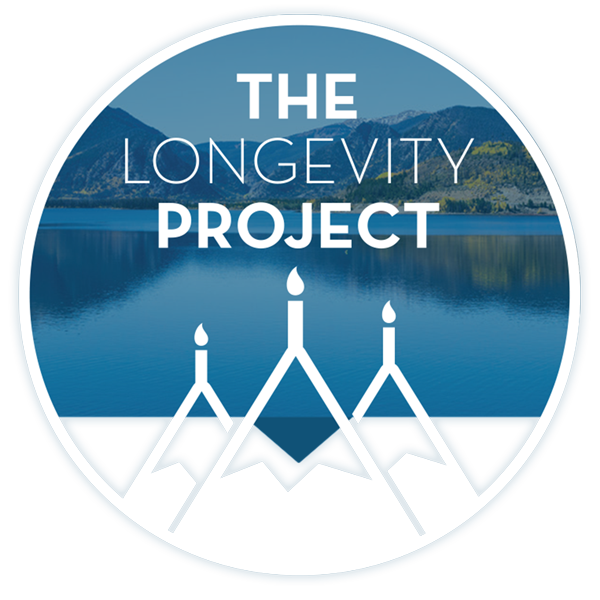 Participate in The Longevity Project
The Longevity Project is an annual campaign to help educate readers about what it takes to live a long, fulfilling life in our valley. This year Kevin shares his story of hope and celebration of life with his presentation Cracked, Not Broken as we explore the critical and relevant topic of mental health.
---
---
While there are superficial similarities between mediation and collaborative divorce, the two are very different. In mediation, a neutral third part facilitates the process of dispute resolution but neither represents nor advises either side. Collaborative divorce is more proactive. Not only are both parties independently represented by counsel, but both are advised as to the applicable law and the consequences of potential options. While agreeing to cooperate in resolution of any stumbling blocks, each party is represented by his or her advocate who both drives and facilitates negotiations.
Setting the rules
The key instrument in collaborative divorce is what's known as a participation agreement, a contract signed by both parties whereby the rules are set for the negotiations. Essential to the agreement is an understanding that the lawyers will not litigate the case. If the process fails and the matter leads to court, the original attorneys must withdraw and the parties must each retain new counsel.
---
---
Key, too, to the process is the understanding that both parties will be fully forthcoming and will neither hide nor distort any material information or pertinent facts. Any experts who may become involved are hired by both parties and act as neutrals, representing the interests of neither party but, instead, focus simply on the facts without advocacy of one position or the other. It is presumed " and generally explicitly provided " that neither party will take advantage of mistakes by the other and will at all times act courteously and proceed in good faith. Everything said in negotiations is, and will remain, confidential.
The disqualification provision has two functions: First, it assures that the attorneys' interests are aligned with the clients. As they will have to withdraw if negotiations fail, the attorneys have no incentive to draw out the matter and take it to court. Second, the parties themselves have an incentive. If negotiations fail, they will have squandered time and treasure in pursuing a dead-end course and will have to start all over with new counsel. In essence, there is a significant financial penalty for failure.
Experts who may become involved often include financial specialists who may not only perform certain financial analyses but may also educate the parties, help devise various alternatives to dividing the family's wealth and help in budgeting and planning.
Where there are minor children, family consultants may also be employed to assist in developing a parenting plan that works not only for the parents but also in the best interests of the children. Sometimes, communication coaches or other similar therapists may be brought in to help the parties listen to and understand each other.
While the concept of collaborative divorce is not new, until recently its use has at best been spotty. As it becomes more and more common a vehicle to address what is often the contentiousness of divorce, reports are encouraging and suggest its general efficacy. Early reports just now seeing press suggest a success rate in excess 90 percent of cases reaching settlement.
It is worth noting that the Colorado Bar Association has raised some ethical considerations about the practice and so, before proceeding, it is wise to discuss the implications with your attorney and to make sure the participation agreement is crystal clear as to just who each attorney represents.
Rohn K. Robbins is an attorney licensed before the Bars of Colorado and California who practices in the Vail Valley. He is a member of the Colorado State Bar Association Legal Ethics Committee and is a former adjunct professor of law. He may be heard on Wednesday nights at 7:00 p.m. on KZYR radio (97.7 FM) as host of "Community Focus." Robbins may be reached at 970-926-4461 or at his e-mail address: robbins@colorado.net
---
Support Local Journalism
---