Cancer survivors reflect on Pink Vail's five-year anniversary, their own major milestones
Traci J. Macnamara
Special to the Daily

If you go …
What: Pink Vail.
When: Saturday, April 2; check-in opens at 8:30 a.m.
Where: Pink Vail Headquarters is located at the top of the Eagle Bahn Gondola at Eagle's Nest, out of Lionshead Village.
Cost: $25 to register; suggested fundraising goal of $250 per person.
More information: To register, donate or volunteer for Pink Vail visit http://www.pinkvail.com; Shelly Jarnot's 2016 Pink Vail team: Shelly's Schussers/Arrabelle Club, http://www.pinkvail.com/shelly-s-schussers-arrabelle-club, and Charla Blizzard's 2016 Pink Vail team: DeAngelo's Pink Posse, http://www.pinkvail.com/charlablizzard.
Editor's note: This is the third in a series of articles about cancer survivors leading up to Pink Vail, the world's biggest ski day to conquer cancer, on Saturday, April 2.
VAIL — Since the inaugural Pink Vail took place one spring day in 2012, skiers and non-skiers alike have come out in ever-increasing numbers to support a cause that's close to home. Now known as the world's biggest ski day to conquer cancer, Pink Vail will celebrate its five-year anniversary on Saturday, April 2, making 2016 a memorable year for those who have been involved in this event since its beginning.
Even though Pink Vail began as a fundraiser to support breast cancer patients at Shaw Regional Cancer Center in Edwards, it now benefits patients being treated at Shaw for all types of cancer. And while the color pink has stuck with the event, Pink Vail provides an opportunity for women and men to join in the celebration of cancer survivorship and to help patients with all types of cancer prevail. Skiers of all abilities and non-skiers alike are welcome to attend, and participants have ranged in age from 1 to 85.
---
---
LOOKING BACK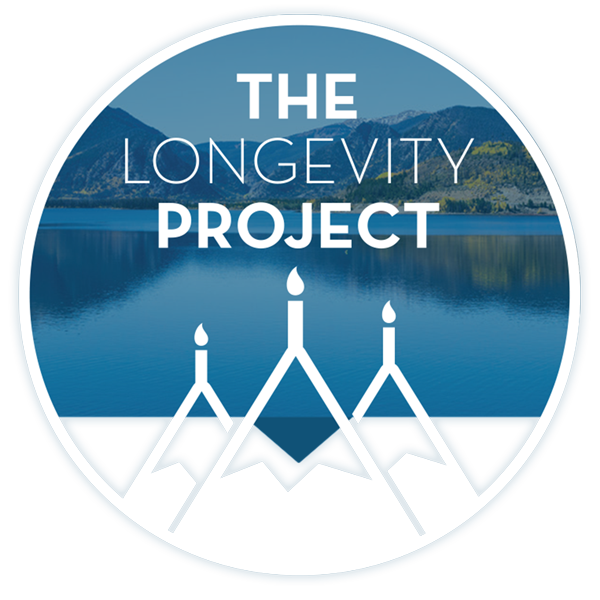 This inclusiveness has been important to cancer survivors, including Shelly Jarnot and Charla Blizzard, who have attended Pink Vail with family members and friends each year since 2012. Both women had recently completed cancer treatments at Shaw prior to the first Pink Vail, which means their participation in this year's five-year anniversary event coincides with their personal five-year survivorship milestones.
---
---
"I remember when a friend came over to explain what Pink Vail was and why I should participate that first year," said Blizzard, a minority owner of the Gypsum-based Mountain Beverage Co. "She mentioned skiing and fundraising, but I didn't know what it would really be like then — or how big it would become. Now when people ask me what Pink Vail is, I just tell them that it's awesome — a huge skiing celebration with proceeds going to Shaw."
Like Blizzard, most of those who participated in the inaugural Pink Vail probably didn't know exactly how the day would unfold, but the costumes, music, parties and community-based cause caught hold.
The numbers of participants and the amount of funds raised have grown dramatically each year since 2012, and 100 percent of the proceeds still stay local. In its first four years, more than 6,000 participants from 50 states have participated in Pink Vail, raising $1.7million for patient care and Shaw's Spirit of Survival program. This year's fundraising goal is $750,000, the most ambitious to date.
---
---
COMING TOGETHER
Shelly Jarnot, who lives in Edwards and was diagnosed with breast cancer at the age of 43, got involved in the first Pink Vail within a few months of completing chemotherapy and radiation at Shaw.
"In that first year, the cause was very close to me, and I got the sense of full support from all who joined my team," she said. "It was an incredible day for me to ski with my family and other families. Pink Vail brought us all together, and it was amazing for me to see how much people cared."
Jarnot has been actively involved in organizing successful Pink Vail fundraising teams each year since 2012, and she appreciates that the event brings together an entire cross-section of the community while making participation possible for everyone.
"Pink Vail snowballed and became something that people wanted to repeat the second year," she said. "Now, five years in, people understand what Pink Vail is, and it's something they don't want to miss."
HOW IT WORKS
Leading up to the day of Pink Vail, individuals and teams work toward a fundraising goal, and many rally around those they would like to honor in the process.
On the day of Pink Vail, teams often ski together in costume while checking in at themed decks across the mountain. All-day live music, food, drinks, games and prizes are hosted at Eagle's Nest, Pink Vail Headquarters for the day, and at the end of the day, participants are invited to join the Celebration Ski Down, where friends, family and those skiing in honor of loved ones descend Pink Vail Trail (Simba run renamed for the day) in a united fight against cancer.
For both Blizzard and Jarnot, the significance of Pink Vail has changed in the past five years from a celebration of their own survivorship to an extension of their support for others.
"Participating in Pink Vail has become more for me about finding a way to help that next person," Jarnot said. "We all hope there comes a day when cancer doesn't happen anymore."
On Saturday, April 2, the five-year anniversary of Pink Vail will remain a celebration of life and survivorship, but it will also be a time when anyone who wants to ski for a worthy cause can join Blizzard, Jarnot and many others, united in this hope.
---
Support Local Journalism
---