Cap J: News or recognition?
A mother of a high school athlete took Sports Editor Chris Freud to task the other day with an e-mail that would print out in pages. Her kid was not a star, did not score points, but tried hard and should be recognized in print, she argued.
Prep sports is tender territory at every paper where I have worked. The kids generally are great, but their parents, well, that can be another story altogether. Bless them for their passion, but the parents are the ones most prone to losing perspective.
Admittedly, I'm amazed at this expectation of coverage. As a high school athlete in suburban Los Angeles, I seldom saw my name in print even when I started for my high school basketball team. By name in print, I mean the box score in tiny type. Our stars got the ink, such as it was, with the whole report contained to a paragraph or two. That's life in the big city.
---
---
Here, and every other little community I've covered, the standard is much different. In these places, high school sports are king. Radio covers the games and in some places, the big coach's show is with the high school coach. Amazing.
There's also this weird sense of entitlement that afflicts some parents. Their child isn't the star, far from it. Junior or Darling Daughter makes a team, maybe plays a little, has little impact. But gosh darn it, why can't they be "recognized" in print? They work hard, too, you know.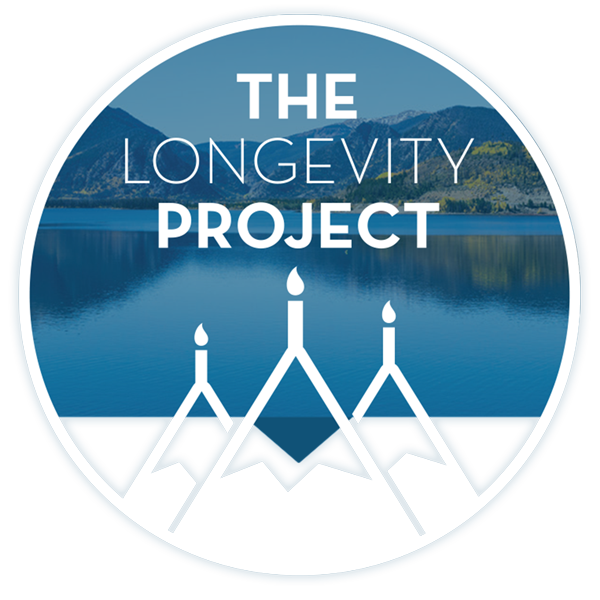 Participate in The Longevity Project
The Longevity Project is an annual campaign to help educate readers about what it takes to live a long, fulfilling life in our valley. This year Kevin shares his story of hope and celebration of life with his presentation Cracked, Not Broken as we explore the critical and relevant topic of mental health.
---
---
I'm not going to mock these parents. I'm a parent of high school athletes, too. My son was a decent enough runner, I'm proud to say the only boy in the valley who earned a varsity letter in the fall of 2002 as a freshman. No, that point of pride was not covered in the paper, and I would not presume to even have mentioned it to our sports staff. Besides, he got his name in the paper aplenty as it was. He did last fall, too, as a freshman member of the Fort Lewis College varsity cross country team. I believe he is the first male of the Coach Rob Parish-era of Battle Mountain cross country to achieve that. No, I'm not telling the sports staff or expecting coverage. And yes, sure, I'm proud of the kid.
And we have another runner in the family, our high school sophomore daughter. She, at least so far, is solidly in the pack of junior varsity cross country runners. She works hard, and we're every bit as thrilled with her accomplishments as with her brother's. For one, she's run two years on what turned out to be torn ligaments and tendons in her ankle. She could turn the sole of her right foot to the ceiling without pain. But running took amazing fortitude, determination and pain tolerance. She's since had ankle reconstruction surgery. Now she's enduring the PT phase, aiming to be ready to run again this summer.
She hasn't and probably will not earn coverage in the paper as a runner. JV participation is great. We love her pluck and her love for running. But that's not what gets an athlete's name in the paper.
---
---
Here's the blunt truth: You have to do something of interest to someone who doesn't know you personally, basically. Noteworthy, in other words. News.
The paper is not the feel-good repository for your family. It's nice when that happens too. But you have to achieve something to be noted.
Fair? In a global sense, you bet. There's only so much of life that gets into the paper. You need to stand out in some way.
Now, the dark side of that is being noteworthy in the wrong ways. The saddest way is the top star athlete who winds up doing something wrong. Like the state champ wrestler who in a case of mistaken identity and an otherwise pretty innocent prank got caught shooting a pellet gun at an off-duty officer. That made the front page of the Denver Post last week. Whew.
One sign of the Vail Daily's openness to getting more names and faces in the paper is our invitation to everyone to send in pictures and news of our darling ones' participation in sports and everything else, which we run in Sports Around Town and Town Talk. We find a way to say yes to almost everyone, I'm proud to say.
I even put my son's picture in with a little caption about finishing 70th or 94th or whatever it was in his first college varsity cross country race. News only a father or mother could possibly be passionate about. And we were. We were.
And that's what the mom who harangued Freud should do. Send in a picture of her darling one, with a caption expressing her pride. She can do this, and we're about the only paper in America that will proudly print this.
To make the game recap, though, the athlete has to achieve something to merit mention. That's why it's called news.
---
Support Local Journalism
---