Carnes: The name "Vail" says it all
The year was 1974: OPEC ended the oil embargo, India joined the elite nuclear club, Gerald Ford became the 38th President and "The Ultimate Thrill" was filmed on the slopes of Vail.
Yep, it was a real Hollywood movie, and opened with Britt Ekland (at that point the soon to be ex-wife of Rod Stewart) landing at … get ready, here it comes: Vail International Airport.
There is a sign claiming such in the background as she steps into a phone booth where she, unfortunately, does not strip naked, but merely makes a phone call to progress the plot (which, to be honest, makes "Mr. Bean" appear intellectually stimulating).
---
---
Fast-forward five years and here came the Angels, as in Charlie's. A 1979 two-part episode had the bodacious babes landing at, yes, you guessed it: Vail International Airport.
I think they used the same sign.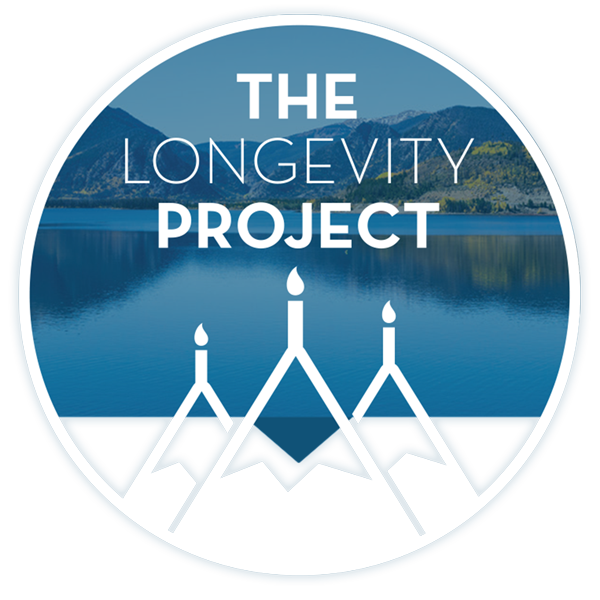 Participate in The Longevity Project
The Longevity Project is an annual campaign to help educate readers about what it takes to live a long, fulfilling life in our valley. This year Kevin shares his story of hope and celebration of life with his presentation Cracked, Not Broken as we explore the critical and relevant topic of mental health.
---
---
Jump ahead a few more years and there I was, working for a Dallas man who had a private plane, and we had just flown into what I recall being distinctly referred to as "The Vail airport."
With our rental car we made the trek "all the way" to Vail, and I could not help but notice another landing strip just after passing an exit for Beaver Creek.
"Why didn't we just land there?" I asked.
---
---
"That's the Avon STOLport," answered our pilot, who had become our driver upon landing. "It's stands for 'Short Take Off and Landing,' and believe me, you don't want to try landing there, ever."
The following year, I became a "local" and quickly discovered why the airline using the STOLport was called "Rocky Mountain Scare-Ways," and before long the whole dreaded thing was shut down.
I understood then, and still do today, why we use the "Vail" airport whenever it works into our travel plans. It's very convenient, safer than I-70, has free parking, and nothing's cooler than being home barely 30 minutes after landing.
And while traveling, I rarely tell people I'm from Edwards, Colorado when asked, as the very next question would inevitably be: "Where's that?"
I say I am from Vail, and never have to bother with the state, as the single word "Vail" is self-explanatory to most with an IQ higher than their age.
Similar logic applies to the Eagle County Regional Airport (the official name), which for some reason goes by the code: EGE.
"ECA" makes more sense to me (they're limited to 3 letters), and an online airport search finds that combo available " but what do I know?
While searching, I also could not find a single airline or travel site that did NOT list Vail as the city connected with the EGE airport.
No Eagle, no Gypsum, no Minturn, nary a reference to Dotsero or Bond.
Do I really need to spell out just exactly why that is?
(Hint: it costs way less than $90K to understand.)
All of you Eagle-this and Eagle-that aficionados keep your skirts on, for that's not the argument here. You can continue from now until the cows come home to use the traditional name, and I, for one, will never fault you for it, but the Vail airport exists, in its present form, mainly for tourists and second-home owners, and the economic benefit they bring to this valley.
And speaking of valleys, whether we call it Eagle, Vail or Happy is irrelevant as long as they call it a Valley in which to spend quality time (and money).
But the reason our little airport has become such a big cog in our fickle economic engine is because of Vail, first and foremost, and all those who truly believe otherwise are probably still upset because Beaver Creek did not host the 1976 Olympics.
Life does go on.
The use of the word "Vail" in the airports' official name, as well as in any title, is a marketing technique, not a geography lesson. We shouldn't be attempting to "teach" anyone, anything, except for maybe how to ski and where to spend their money.
Anyway, we can't call it VVI (Vail Valley International) because that one's already taken by, of all places, Santa Cruz, Bolivia.
VIA (Vail International Airport) is available, as well as VVR (Vail Valley Regional), but having the "V" and the "R" together sounds just a tad too close to having an "I" at the end, and we all know what that implies.
Those guys already have enough around here.
NOTE: The preceding opinions belong to Richard and are not necessarily shared by this newspaper … but for some superficial reason he thinks they should be.
Richard Carnes of Edwards writes a column for the Daily. He can be reached at poor@vail.net.
---
Support Local Journalism
---