Circle of friends
VAIL " When members of the Vail Mountain Rescue Group climbed atop an icy ridge to have their photograph taken for the 2006 Vail UnDressed calendar, they warned a group of nearby climbers they were about to get naked.
"They didn't believe us, so we just started taking our clothes off," said Doug Schofield. "They were out of there pretty fast."
Schofield admits he was a bit disillusioned himself.
---
---
"It definitely took a little bit of convincing to pose," he said. "I've never been ice climbing naked."
There's a first time for everything.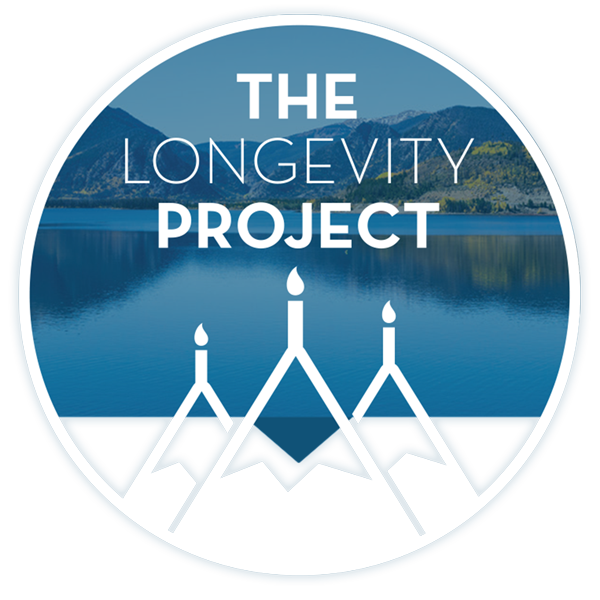 Participate in The Longevity Project
The Longevity Project is an annual campaign to help educate readers about what it takes to live a long, fulfilling life in our valley. This year Kevin shares his story of hope and celebration of life with his presentation Cracked, Not Broken as we explore the critical and relevant topic of mental health.
---
---
Schofield along with friends Andy Linger and Scott Sutton are the men of January in harnesses and helmets with ice picks in hand and the first to be "UnVailed" Wednesday evening at the Vail UnDressed party. The Vail Mountain Rescue Group is designated by the Eagle County Sheriff to respond to any type of backcountry emergency from lost hikers and skiers to avalanche or swift water rescues. Most recently, the trio answered the call of missing hiker Michelle Vanek, last seen on Mount of the Holy Cross Sept. 24.
"I've survived many growing experiences in this valley," Schofield said.
And just like that, the calendar's theme, "Survivors and Rescuers" set the tone of the evening " the balance of the positive and the negative and how we choose to overcome obstacles that life throws our way.
---
---
Jamie Turner Allison and husband Justin Allison, owners and teachers of the Om Zone yoga studio, and yoga practitioners Lynne Albers and Dennis Laird literally posed for February's page, "Healing Practice of Anusara Yoga."
"I thought 'Rescuers and Survivors,' how do I fit into that category," Jamie said. "It's certainly healed my life, or even rescued it."
Like many of the models, what has healed her is enabling her to heal others.
"I know how powerful and life- affirming Anusara yoga is," she said. "The whole underlying premise of Anusara yoga is the worthiness and good we feel about ourselves and if everyone recognized their goodness and worthiness, the whole world would be an incredible place."
Jamie and Justin jumped on stage and mindfully worked into their poses, replicating the beautiful photo in the calendar. They had no qualms with putting on their birthday suits for the calendar.
"It was in my studio. We just pulled the shades and locked the door and got into the pose. It was really comfortable," Jamie said.
It doesn't hurt that they have toned bods from years of yoga. As the pair exited the stage, Justin revealed that he pulled a groin.
"It didn't hurt," he assured the crowd. "It was hers."
Although Amy Davel admits she had a glass of wine before getting on top of a horse for the surreal image of "The Horse Rescuers," she told the crowd of 600 "It was a lifelong dream."
April's calendar girls, Davel, Alicia Morris and Courtney Diehl are the three women who formed the Eagle Valley Horse Rescue after discovering two abandoned horses in the flattops near Sweetwater. They nurtured the horses before finding them homes in the valley.
"The horses in the photo are actually the first two horses we rescued," Davel said. "Dagmar Huber of the foundation came to us and said, 'You are the rescuers and the horses are the survivors.'"
Davel said she was nervous for the nude portrait, something she's never done before. When posing nude, the models realized their fate lays largely in the hands of the photographer.
"It helped that Jim Winn, the photographer, is Courtney's husband. That's one of the reasons I agreed to do it," she said. "We shot it up behind my house. We were supposed to have a bunch of people there to help with the horses but it ended up only being the three of us. When I realized Jim wasn't even looking at us, he was looking at the lighting and the scene and everything else, I totally relaxed."
As in years past, all nine photographers showed truly tasteful work.
Mr. June, Ed O'Brien, chairman of Vail Valley Medical Center board of directors and melanoma survivor, did what he does best " waterskied. Donning only the spray of freezing cold water, the survivor and rescuer told the crowd what a friend once told him: "If the doctor cut off a half of an inch, it would leave a scar on my ass."
"It was fun. Waterskiing's been my life's passion," O'Brien said. "And it was an honor. It's an opportunity to see the benefit of people that help others that are in need. There's just no limit to the results of what the foundation can achieve that are beyond money."
Breast cancer survivor Claire VanHee, one of the gorgeous women of October's "Cancer Survivors," found herself rescued in a sense when she decided to take off her clothes.
"I just had my 10-year anniversary of being cancer free, and I thought it would be a closure to this whole cancer experience," said Claire VanHee. "This foundation helps people like me," she said.
Her husband is celebrating something of his own.
"It was the first time I saw her naked," husband Kirk VanHee chimed in.
"I'm a very shy person that way, but I was with a couple of really good friends who made it easier." she said smiling. "It's a good cause. It's worth it."
March features the women behind the Women's Cancer Coalition, who sported goosebumps along with white boas and snowshoes set in a snowy scene among barren aspens. The coalition's purpose to target early detection, education and prevention of cancer through various programs and resources at the Shaw Regional Cancer Center. The inspirational Mary Witt, a home health care physical therapist and bone cancer survivor, is Ms. May.
July showcases "Veterans of Foreign Wars." The nine members of the Mount of the Holy Cross Veterans of Foreign Wars wave all things red, white and blue " strategically placed of course " among green grass and a bright blue sky.
Annie Egan master gardener environmentalist graces August's calendar page. A true role model in earth conservation, Egan shines in her brilliant garden hidden behind her fresh harvest of homegrown tomatoes, green peppers. parsley and green onion.
The beautiful women of the Eagle River Fire Protection District are "UnVailed" in September 2006, leaving no mystery to what's behind those bulky yellow uniforms and helmets. November features the caring nurses of the Vail Valley Medical Center, whose healing touch affect all that come through the hospital.
December's model, Rik Heid, epitomizes the beauty of this year's calendar. Once a competitive racer and olympic medalist, Heid fell off a roof in 1986 while working, causing him to lose his leg. Two years later, he was back on skis competing for the U.S. Disabled Ski Team. The VVCF volunteer never misses a powder day.
Whether they are a rescuer or survivor is open to interpretation. In some way, they are all a little of both, a circle that this community greatly supports.
"Vail is just a community of friends," O'Brien said after the ceremony. "There are more friends in this community than I could ever dream of living in."
Vail UnDressed 2006 calendars are $14.95 and are available at the Vail Daily and Scully's in Eagle-Vail; Eagle Vail Pharmacy, Verbatim Books, Rucksack, General Store, Ace Hardware, Vail Cascade Club and A Secret Garden in Vail; Copy Plus and Alpine Ambiance in Eagle; Ptarmigan, Foto Finish, Bookworm, Alpine Ambiance of Edwards; Holy Toledo of Minturn and Tattered Cover Bookstore of Denver or online at VVCF.net. All proceeds go to the Vail Valley Charitable Fund. For more information, call 328- or visit http://www.vvcf.net.
Staff Writer Laura A. Ball can be reached at 949-0555, ext. 619, or laball@vaildaily.com.
---
Support Local Journalism
---