Colorado forest fens foster Ice Age relic plants
Heather McGregor
Glenwood Springs Post Independent
Vail, CO Colorado

GLENWOOD SPRINGS, Colorado – Forest botanist John Proctor says the White River National Forest could contain nearly 15,000 acres of fens – a rare ecosystem that harbors relic plant species dating back to the last Ice Age.
A fen is a type of wetland that has a deep layer of soil mainly composed of decaying organic material, called "peat," and very little dirt. A fen stays saturated year round, filled to the brim with cold groundwater. It stays chilly through the summer, and barely freezes in the winter months when covered by an insulating blaket of snow.
"It's a low-oxygen, saturated condition, so the rate of accumulation of dead plant material is greater than the rate of decomposition," Proctor said.
---
---
Only a few plant species can grow in these conditions: certain sedges, rushes, mosses, grasses and forbes, such as wire sedge, lesser panicled sedge, bog sedge, spike rush, peat moss, narrow-leaf cottongrass, marsh cinquefoil and bog buckbean.
Most grasses, shrubs and trees on Earth are rooted in soil that dries out enough between storms to allow oxygen to reach their roots. Fen species must be able to live rooted in a saturated, chilled, low-nutrient tangle of roots and slowly decaying plant material.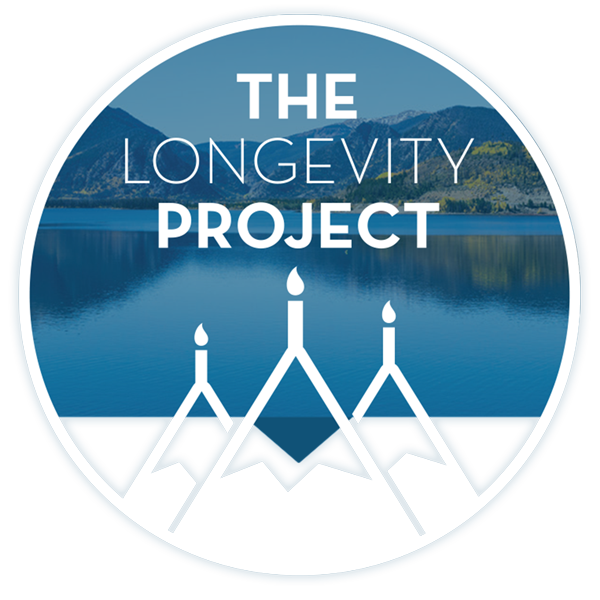 Participate in The Longevity Project
The Longevity Project is an annual campaign to help educate readers about what it takes to live a long, fulfilling life in our valley. This year Kevin shares his story of hope and celebration of life with his presentation Cracked, Not Broken as we explore the critical and relevant topic of mental health.
---
---
Fens tend to occur in basins, around open water ponds, or on gentle slopes with blocked drainage. And fens form very, very slowly. A fen in the Rockies will accumulate peat at the rate of 3.5 to 18 inches per 1,000 years, Proctor said.
"Because the accumulation of peat in fens is so slow, these ecosystems are essentially irreplaceable," he said. "Fens are relics from the glacial past. Many are more than 6,000 years old."
Fens filter and hold clean water, serving as high country reservoirs that help keep streams flowing past the runoff season. They also store high levels of carbon, helping to offset climate change.
---
---
Fens also contain a climatological record of pollen, plant and insect species that can give scientists a view into the past, much like glacial ice cores.
Now that possible fens have been located in more than 5,500 sites across the 2.3-million-acre national forest, Proctor has started what will be a long process of field surveys.
Not all these areas will turn out to actually be fens. Some will be more ordinary wetlands, open ponds or meadows.
Proctor worked this summer with two Forest Service technicians and a biologist with Colorado State University's Colorado Natural Heritage Program to visit 25 possible fens.
The team focused on sites that are outside wilderness areas and close to roads in the forest. This subset of possible fens would be at the highest risk for damage from development, visitation or motorized use.
The ground work continues this fall with biology students from the Colorado Mountain College Leadville campus.
All but one of the summer's 25 sites turned out to be high quality fens.
"We're on the right track," Proctor said. "The only place it didn't play out was on Middle Thompson."
On his desk in the White River National Forest headquarters office in downtown Glenwood Springs, Proctor has two large Ziploc bags containing foot-deep samples taken from two fen sites: one from the Fryingpan basin east of Basalt and one from the Middle Thompson Creek area west of Carbondale.
"Hold these, and you'll see what I mean," he said.
Indeed, the Fryingpan plug is surprisingly light for its size, while the Middle Thompson plug is a heavy clump of mostly dirt. The Fryingpan plug is less than half dirt, sifted in around a loose pack of roots and decaying plant material.
Proctor expects that of the 5,544 possible fens on the White River National Forest, only 1,592 are of a high probability to actually be true, high-quality fens.
The fen project builds on work done in the early 1980s by the U.S. Fish and Wildlife Service through the National Wetland Inventory. At the time, scientists used U.S. Geological Survey maps and their working knowledge of forest ecosystems to develop blueprint-type paper maps pinpointing wetland sites, Proctor said.
That work yielded thousands of wetland sites, each numbered with a wetland coding system.
Over the past two years, Colorado Natural Heritage Program scientists zoned in on the White River National Forest, pairing the 1980s coding system with modern aerial color photography and digital mapping to narrow the 30-year-old wetland survey to 5,544 possible fen sites, including 1,592 high-probability sites.
"The Colorado Natural Heritage Program's methodology and painstaking work made this project possible," Proctor said.
On his computer screen, Proctor clicks on a large-scale map of the whole White River National Forest. Clumps of blue dots appear in many areas, representing the 5,544 possible fen sites.
Zooming in to the digital maps, the screen displays a single quadrangle and its fen sites.
Even closer zooming brings up amoeba-shaped blobs outlined in bright pink, blue or green overlaid on aerial summertime photos. These are the lines on the landscape that separate a fen from an open pond, from a marsh, and from uplands where normal soil or rock exist.
The outline colors separate the blobs into low-, medium- and high-probability fens. Reaching this level of fen identification is the result of careful comparisons, quadrangle by quadrangle, of topographic contours and the color and texture of open spaces as seen in aerial photos.
Nearly two-thirds of the possible fen sites and fen acreage in the White River National Forest is inside wilderness areas.
While it will be noteworthy to verify and catalog these areas, Proctor is focused on fens outside wilderness boundaries, where damage is more likely to occur.
For example, several fens were confirmed this summer in the broad tundra at the summit of Independence Pass. It's an area that gets a lot of visitation, mostly by motorists taking a short hike on the defined paths.
Another confirmed fen of 35 acres surrounds Lily Pad Lake in the Fryingpan basin. A Forest Service road passes along one side of the fen, and erosion from the road is feeding stormwater runoff, dirt and nutrients into the fen. It is upsetting the natural balance and killing fen vegetation.
"If you lose the peat in one part, the whole thing can come unraveled," Proctor said.
So Forest Service officials are considered several options for the short stretch of road that passes by the fen to redirect the runoff.
On Independence Pass, the Warren Lakes area will be the site of an effort this fall to restore fens that were badly damaged in the 1930s by peat mining. The work will attempt to stop up the channels cut in the peat so the fen can fill up with water again. The hope is that once the fen is fully saturated, the peat will begin to gradually fill back in.
Between further on-the-ground surveys to verify more fen sites, and projects to repair and restore damaged fens, the Forest Service will have the opportunity to employ people over the coming years, Proctor said.
The overall goal for surveying and repair projects is to protect and preserve the forest's fens as reservoirs of clean water and rare plants, and as a glimpse into the glacial past.
---
Support Local Journalism
---