River series: The state of the river
Editor's note: This is the first of a three-part series on the future of water in the West and the Colorado River. Information is from the State of the River meeting, presented by the Eagle River Water & Sanitation District.
EAGLE COUNTY — Metaphorically speaking, just because Southern California is in the shower with shampoo in its hair, does not mean it gets to take all the water.
---
---
Lake Powell is being drained to fill Lake Mead, which is being drained by states downstream from it.
Ken Neubecker, executive director of the Western Rivers Institute, has often put it this way: "The West will always be a semi-arid environment, no matter how much we move the water around."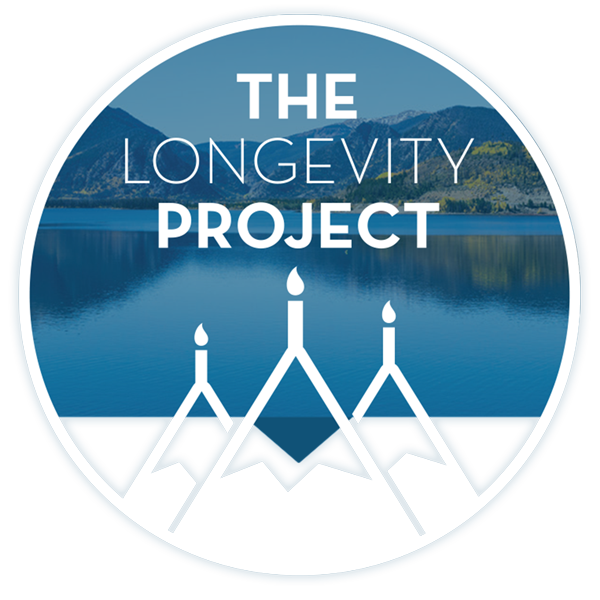 Participate in The Longevity Project
The Longevity Project is an annual campaign to help educate readers about what it takes to live a long, fulfilling life in our valley. This year Kevin shares his story of hope and celebration of life with his presentation Cracked, Not Broken as we explore the critical and relevant topic of mental health.
---
---
However, how that water gets moved around is a constant matter of contention for those pulling it from the Colorado River — which is almost everyone who lives in this part of the country.
The Colorado River and its tributaries give life to 246,000 square miles that are home to 30 million people, and irrigates 6 million acres — all that on 12 inches of precipitation per year.
In other words, in the West, "Whiskey's for drinkin' and water's for fightin' over."
---
---
To quell at least some of that conflict, we have the Colorado River Basin Compact.
A little history
Delphus Emory Carpenter, an early Colorado attorney and rancher, was the first native-born Coloradan to serve in the Colorado state legislature. Carpenter litigated the early conflicts over Colorado River water and saw California developing much faster than Colorado.
"He could foresee a time when all the water would go to California," said John McClow, general counsel of the Upper Gunnison River Water Conservancy District and one of the West's foremost water experts.
Carpenter created the Colorado River Compact in 1922 to equitably divide the river's water among seven Western states — split into the Upper Basin and Lower Basin — and Mexico. Everyone wants a share — and then some.
"If you use more than your share, you have to pay it back before anyone puts in any more water," McClow said. "The Compact has been tested but has proven to be pretty adaptable."
It apportions Upper Basin and Lower Basin each 7.5 million acre feet per year. The dividing line between the Upper Basin and Lower Basin states is Lee Ferry, Arizona. Upper Division states cannot deplete flows at Lee Ferry below an aggregate of 75 million acre feet over any period of 10 consecutive years.
However, at their current rate of consumption, the Lower Basis states would be at 90 million acre feet over 10 years, McClow said.
That water has to come from somewhere, and it's coming from Lake Powell. However, since 2000, inflows into Lake Powell have only hit the average for three years.
"The problem is that Lake Powell is emptying fast," McClow said.
Lake Powell is full when its water surface is 3,700 feet above sea level. The last time that happened was 1999. Right now, it's about 44 percent full.
More for Mead
The inflow into Lake Powell tanked in 2004. After a few high-flow years, it fell again and Lake Powell is now about 3,600 feet above sea level. When Lake Mead is low, water to fill it is pulled out of Lake Powell.
If Lake Powell's water level falls below 3,575 feet above sea level, then it gets more water, as long as Mead is full enough.
That happens rarely, McClow said.
"It's politely called the structural deficit," McClow said.
Every year, the Lower Basin states drain 1.2 million acre feet more from Lake Mead than the reservoir takes in. Under 2007 guidelines, if there's a shortage, then Nevada and Arizona get shorted before California. California is allotted 4.4 million acre feet every year. Of California's 4.4 million acre feet, 4 million goes to agriculture. Necessity is the mother of invention.
"Efficiency is improving immensely and rapidly," McClow said.
In 2000, California was using 5.6 million acre feet. Two years ago, Californians were forced to cut consumption to their allotted 4.4 million acre feet.
"There's a lot of blood on the floor in California," McClow said.
Drought is still with us
The years 2012 and 2013 were the two driest years since they started keeping records 140 years ago, McClow said.
Two more consecutive years like that would leave Lake Powell so low it would be unable to generate electrical power, he said.
"People in seven states would see their power cut. They'd be forced to pay double to quadruple for power for at least eight years," McClow said.
The Bureau of Reclamation estimated that if Powell falls to 3,490 feet with nothing being done, it would take 12 years to recover.
So they're doing something.
The Bureau of Reclamation modeled and designed some production changes, in which more water would be sent from reservoirs on down the river. In those models, consumption is slashed by 200,000 acre feet. Some comes from reducing agriculture irrigation, some from voluntary reduction.
"If we do nothing, there's an 18 percent chance that in a couple years Powell will fall below 3,490," McClow said.
If they institute the plan, then it's a 2 percent chance, McClow said.
And they, like the rest of us, can pray for rain.
In May, forecasts said Lake Powell will fill to 3,610 feet above sea level by the end of this year. Right now, it's at 3,491 feet, 44 percent full.
"We dodged the bullet," McClow said.
Staff Writer Randy Wyrick can be reached at 970-748-2935 or rwyrick@vaildaily.com.
---
Support Local Journalism
---