Cool riding for Vail Valley bikers
Melanie Wong
mwong@vaildaily.com
Vail, CO Colorado

VAIL, Colorado " For some Vail mountain bikers, winter might signal that it's time to hang up the fat tires and ride the lifts instead.
Not so for the group of about 65 diehards, myself included, who not only rode their mountain bikes in the snow last weekend, but raced a nine-mile rolling course near Ski Cooper.
It's a relatively warm, clear night at the Tennessee Pass Nordic Center, and the swarm of racers are getting suited up for the second of five races in the Leadville Winter Mountain Biking Series.
---
---
I'm not sure what to expect as I look around the cozy lodge. There are a lot of brightly colored-spandex, wind-blocking jackets, someone sporting bare legs, and even a bright red skirt, worn by Eagle resident Mike Skellion.
A friend told him to wear it before the race, so naturally, he did, says Skellion. Skellion eventually takes first in the single-speed division, a category in which racers compete on one-geared bikes.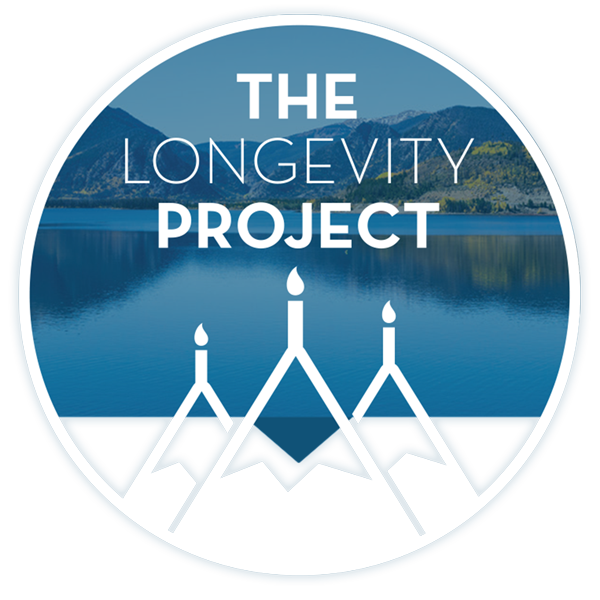 Participate in The Longevity Project
The Longevity Project is an annual campaign to help educate readers about what it takes to live a long, fulfilling life in our valley. This year Kevin shares his story of hope and celebration of life with his presentation Cracked, Not Broken as we explore the critical and relevant topic of mental health.
---
---
"(The race) is just so much fun. That's all you can really say," says Avon resident Emily Heikkinen. Still smiling, she adds, "It's going to be tough out there in the dark.
Heikkinen is sporting a ruffly, cheetah-print blouse under her jacket. It's a bit of a tradition, she explains.
Clearly this bike race is not about winning, or being remotely serious. It's about having fun, socializing, and experiencing the sheer novelty of riding a bike on snow.
---
---
In the past, the races have been sparsely attended. Tonight, the crowd is the biggest that race organizer Sterling Mudge, of Leadville's Cloud City Wheelers, has ever seen it.
"The series has been getting better and better," he says. "All the effort the volunteers have been putting into the courses is really paying off."
I'm at the start line, adjusting the spotlight mounted to my helmet, letting some of the air out of my tires for better traction in the snow.
I'm excited, curiously checking out the other bikes, which range from old commuter bikes to beefy downhill bikes fitted with huge tires. Some have even rigged large mittens to their handlebars.
And to be honest, I am overconfident.
I've raced my road bike over mountain passes, across cobblestones, rocks and through mud, and I've done my share of mountain biking " surely a nine-mile jaunt tonight over a little snow will be a piece of cake, I think.
Well, pride comes before a fall " or a series of wipeouts and endos, which is bike-speak for getting pitched over the handlebars.
But this is normal, Mudge assures me.
"You can expect to fall down a lot at first," he says. "You never know what you'll ride into. If you're not falling, you're not hauling."
The crowd cheers as the race starts, and the entire field charges up the first hill, fishtailing all over the road. The Nordic paths, which up until now have only been trod by skis and snowshoes, are quickly ripped up by dozens of mountain bike tires.
Within minutes, many people are walking their bikes up the side of the track. I'm still in the saddle, grinding away, but not going too much faster. I see the fastest riders pedaling away, expertly picking their paths and maintaining balance as their bikes swerve around the track.
I'm toast, I thought.
My troubles start when I took my first fall, one of those that happen when you're going too slow to stay upright. Then my light goes out. I make the mistake of fiddling with it for a few minutes, and by the time I give up, I'm alone in the dark.
I ride in darkness for about a mile, pedaling blindly into what seems like every rut and running straight off the trail twice. I'm about to settle for a "did not finish" when I come upon another rider, who's called it quits already. He graciously offers me his headlamp, which we manage to tape to my helmet, and I'm on my way again.
I start down "The Grizz," a descent that we've been warned is especially treacherous. The snow is mushy, and impossible to ride. After a few yards and one particularly violent pitch over my handlebars, my wheels stop turning.
I start running down the hill with my bike, actually passing another rider attempting to ride down. Having caught up with a couple other riders, I follow closely, grateful for the company and the beam of their lights.
We get to a moonlit part of the course called Fish Flats, a long, open loop with fast, packed snow.
"I love bike riding," I think as I go sliding around a turn.
First-time racer Cannon Shockley rolls in for the win, at about 51 minutes. As co-owner of the Nordic center and cookhouse, however, he's got a bit of a home advantage.
Afterward, over dinner and beers, all the racers admit the concept is crazy, but addicting.
"The mushy, rutted-out downhill was extremely fun," says Minturn resident Jacob Bangston, who rode the race with his wife, Kari, and a couple friends. "I only endoed four times!"
"It was great," Skellion says post-race. "It was hard at first, since I hadn't been on a bike for a few months. But I had a smile on my face the whole way."
Bruce Kelly, owner of Pedal Power in Eagle-Vail, calls the race "pure fun." He's done the winter races for years, and can remember riding in crazy conditions.
One year, during the first race of the series, it had snowed heavily, making some of the race routes unridable.
"There were only about 14 of us stupid enough to come out that day," he says. "We walked for over half an hour in the cold. It was like a death march."
So why do it?
"That's what we do," he says simply. "It's not about winning or losing. It's fun to go out and have an organized event, and it keeps your competitive mindset."
Staff Writer Melanie Wong can be reached at 970-748-2928 or mwong@vaildaily.com.
---
Support Local Journalism
---